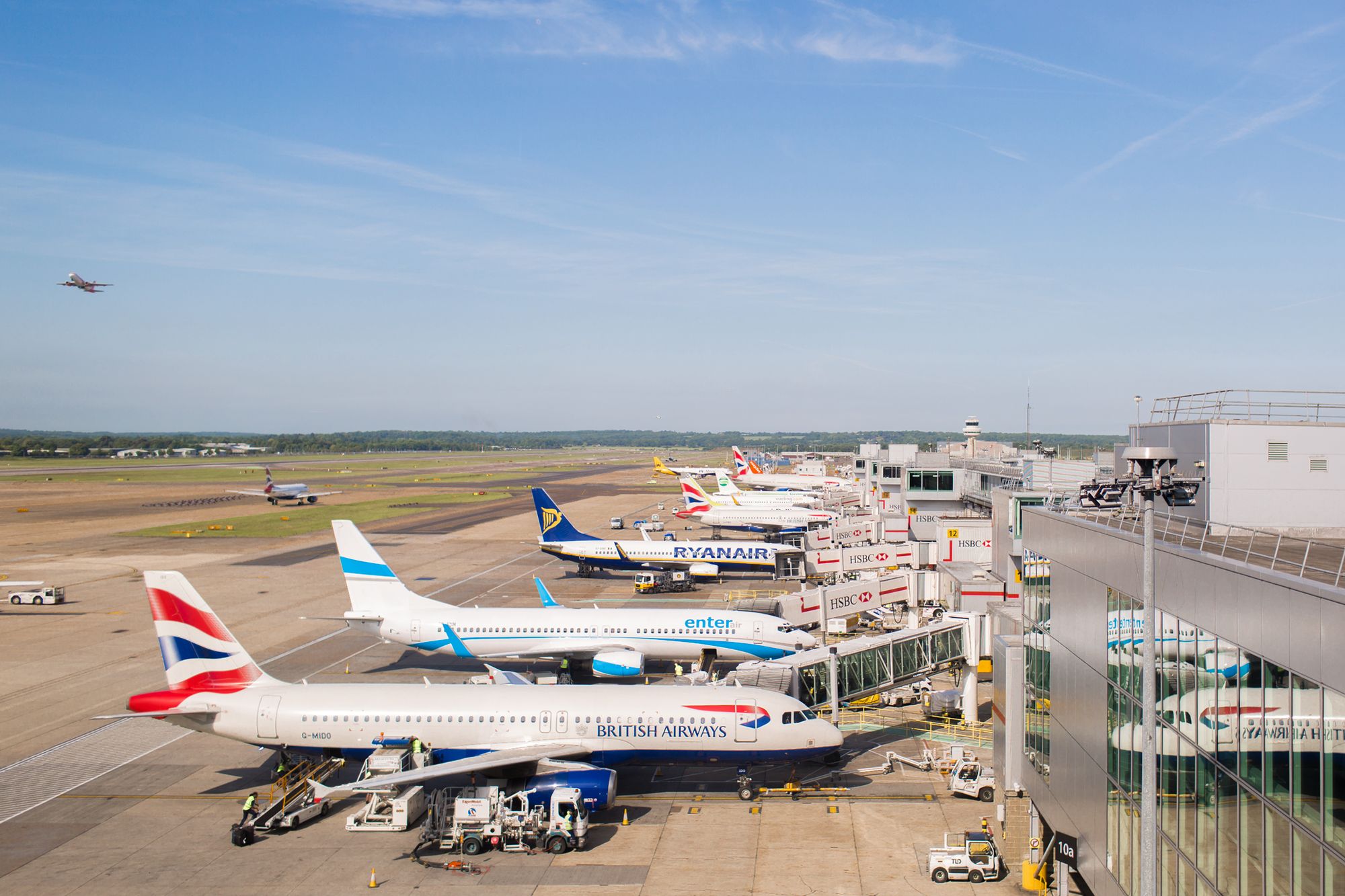 The Bank of England and the Federal Reserve have flooded fiat money into the economy for unemployment benefits, furlough, but mostly to prop up corporate balance sheets. Stock market indices are near all time highs in a pandemic from share buybacks, as corporates run to put their treasury into assets least effected by money printing.
Inflation erodes our money's purchasing power. It is an invisible regressive tax. Over 20% of physical cash in circulation were issued in 2020-21 alone.
Depositing money in a bank account accruing 2% when real world bills have risen 12% equals a 10% loss in a year. Political pressure to avoid interest rate raises means the money printing machines won't be allowed to slow down any time soon.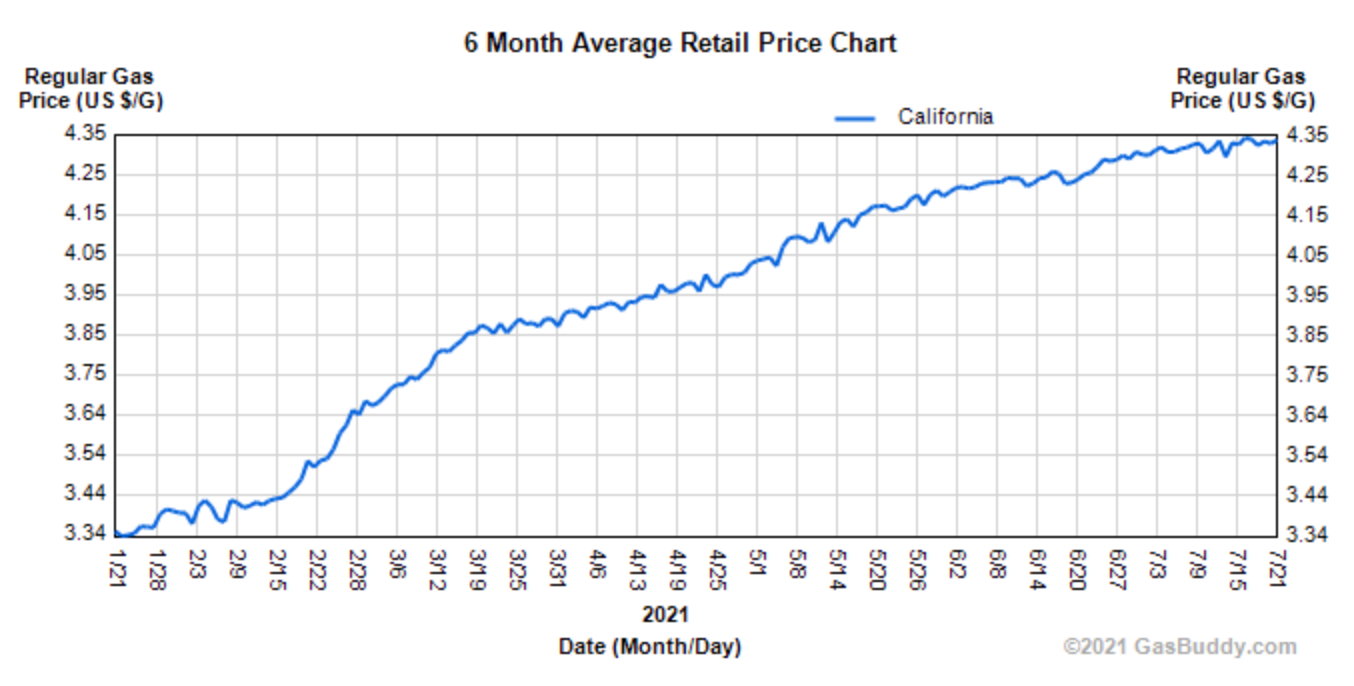 In the last 6 months, inflation has made its way to supermarkets and petrol forecourts. And not just in England. Friends in California have relayed stories of their utility (electric and gas) bill soaring. Petrol prices have shot up by 25%. The "official" 2.4% inflation rate given by government commentators.
Below are six passive ways to accumulate bitcoin to help hedge against inflation – without having to buy any. Five have no financial outlay at all.
BlockFi Credit Card
Earn 1.5% back in bitcoin on every purchase with the new BlockFi credit card. With no annual or foreign transaction fees. International travel is de-facto impossible from England, rendering air-miles useless.
I've signed up to the BlockFi waiting list and will use it for domestic travel (rail, tube) and other general expenses.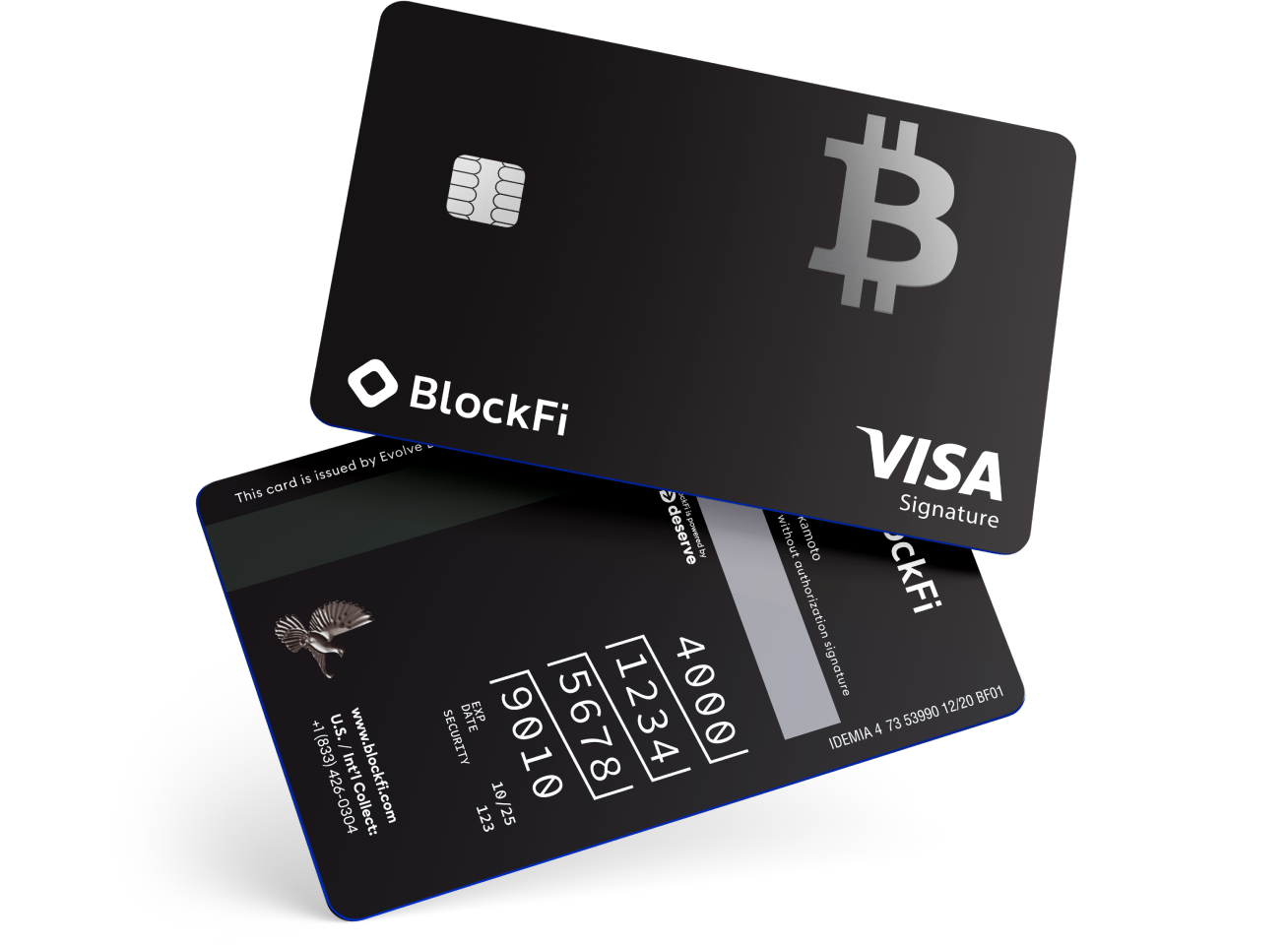 BlockFi are also running an introductory rate of 3.5% back during the first 3 months of card ownership. The boosted rate will pay out on the 4th month.
Swan Bitcoin
Much like the early days of Paypal's growth strategy, Swan Bitcoin runs an affiliate program giving $10 in BTC as a welcome gift for every sign-up. You also earn 25% of their fees on every purchase made through Swan for 3 years.
Those who want to purchase and put away small fractional amounts of bitcoin every month. Their app is very well made and simple to use. Referral payouts are made 30 days after the fees are received by Swan.
I recommend US residents to only use this service as international wire transfers add up.
Gemini
From the Winklevoss twins, Gemini is a crytpo exchange founded in 2015 with offices in the UK and multiple US States. Like the other large exchanges.
Online and telephone support, with fiat deposits at the time of writing insured upto the value of $250,000 and no charge for the first 30 monthly withdrawals. They have released the Gemini Credit Card which incentivises rewards back from purchases in bitcoin.
Bitrefill
Bitrefill reward affiliates 1% commission every time your signup completes a purchase for gift cards or adds a mobile refill. These rewards can be accumulated and used towards future purchases.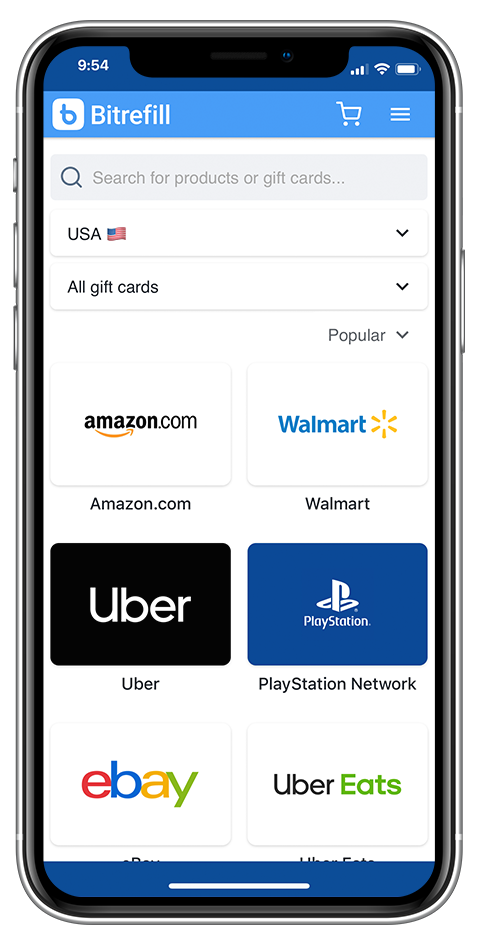 Uber, Tesco's, Amazon, Marks & Spencer, Apple and Spotify are a few names you can start using your bitcoin rewards when on your weekly shop.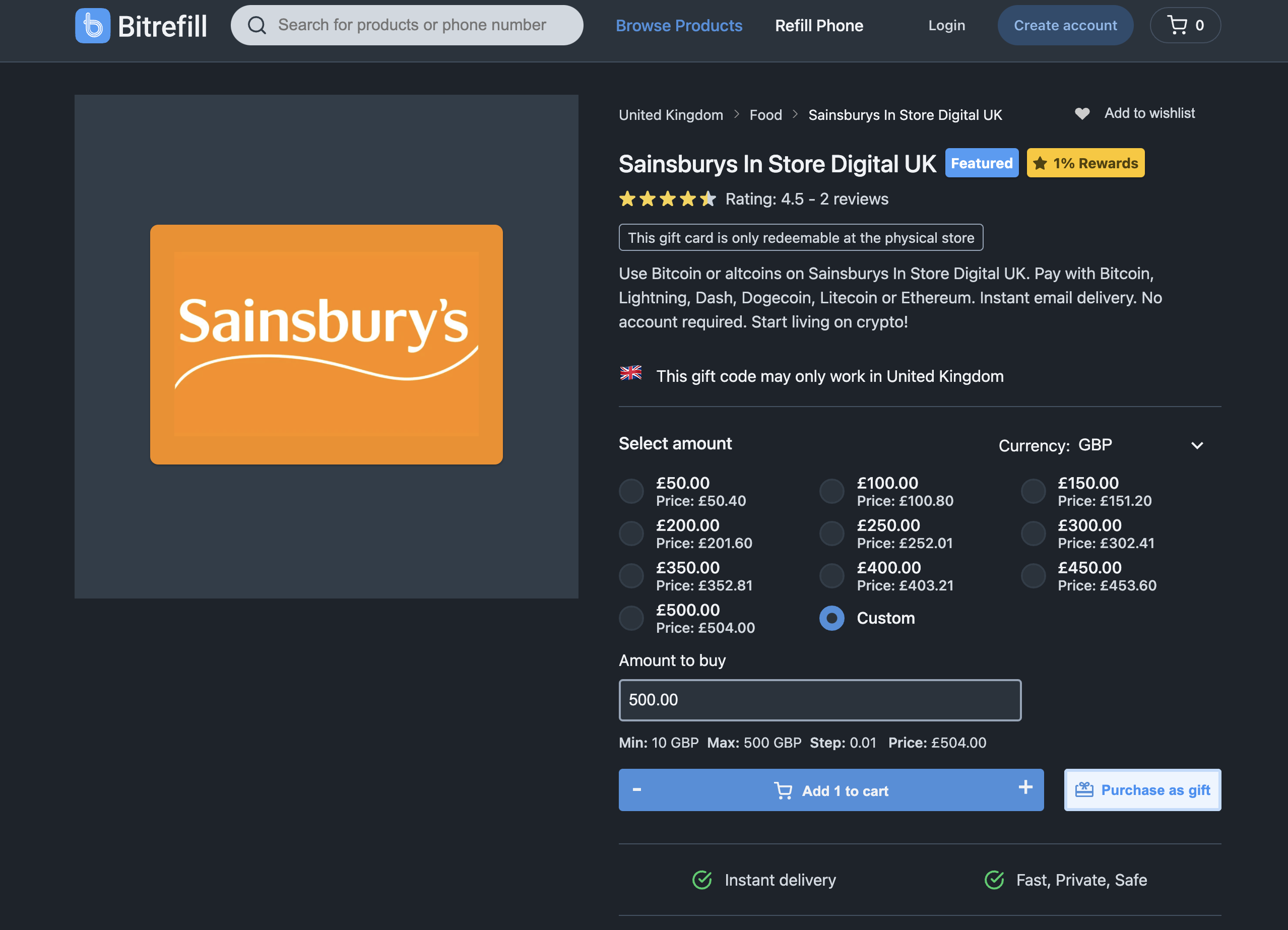 What are my Bitrefill rewards good for?
You'll be able to use your accumulated Sats to purchase gift cards and mobile refills directly with your rewards balance earnings. Or just continue saving your bitcoin and store them on a Trezor cold storage wallet.
Trezor Cold Wallet
The Trezor Model T is a cryptocurrency hardware wallet designed to keep your funds safe and not left on exchanges. The plug and play device connects to your computer via a USB cable.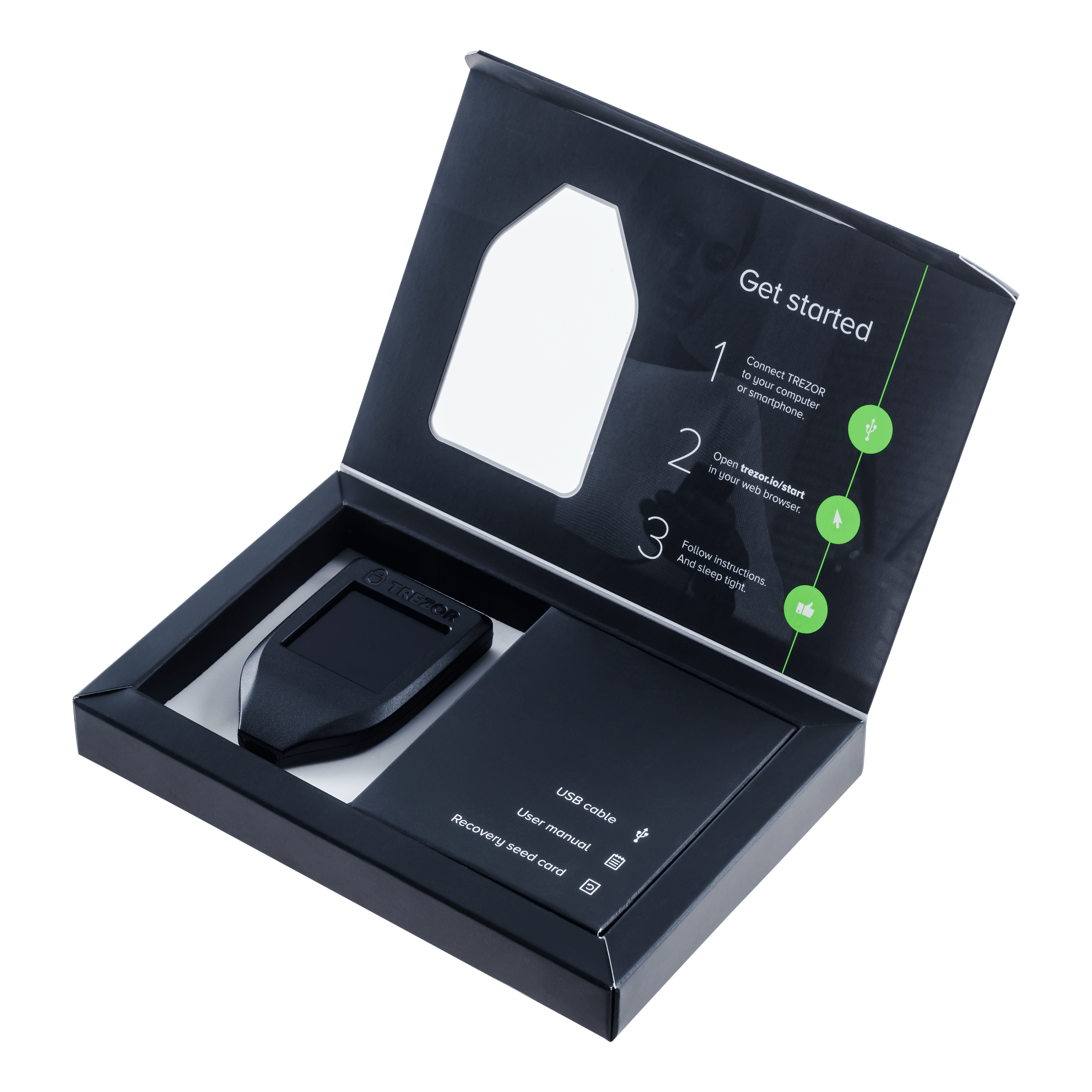 A colour touchscreen enables on-device PIN, passphrase input and supports over 1,000 cryptocurrencies, including Bitcoin, Ethereum.
The device looks stylish and will arrive covered by a non-tampered evident hologramsticker over the usb-c port.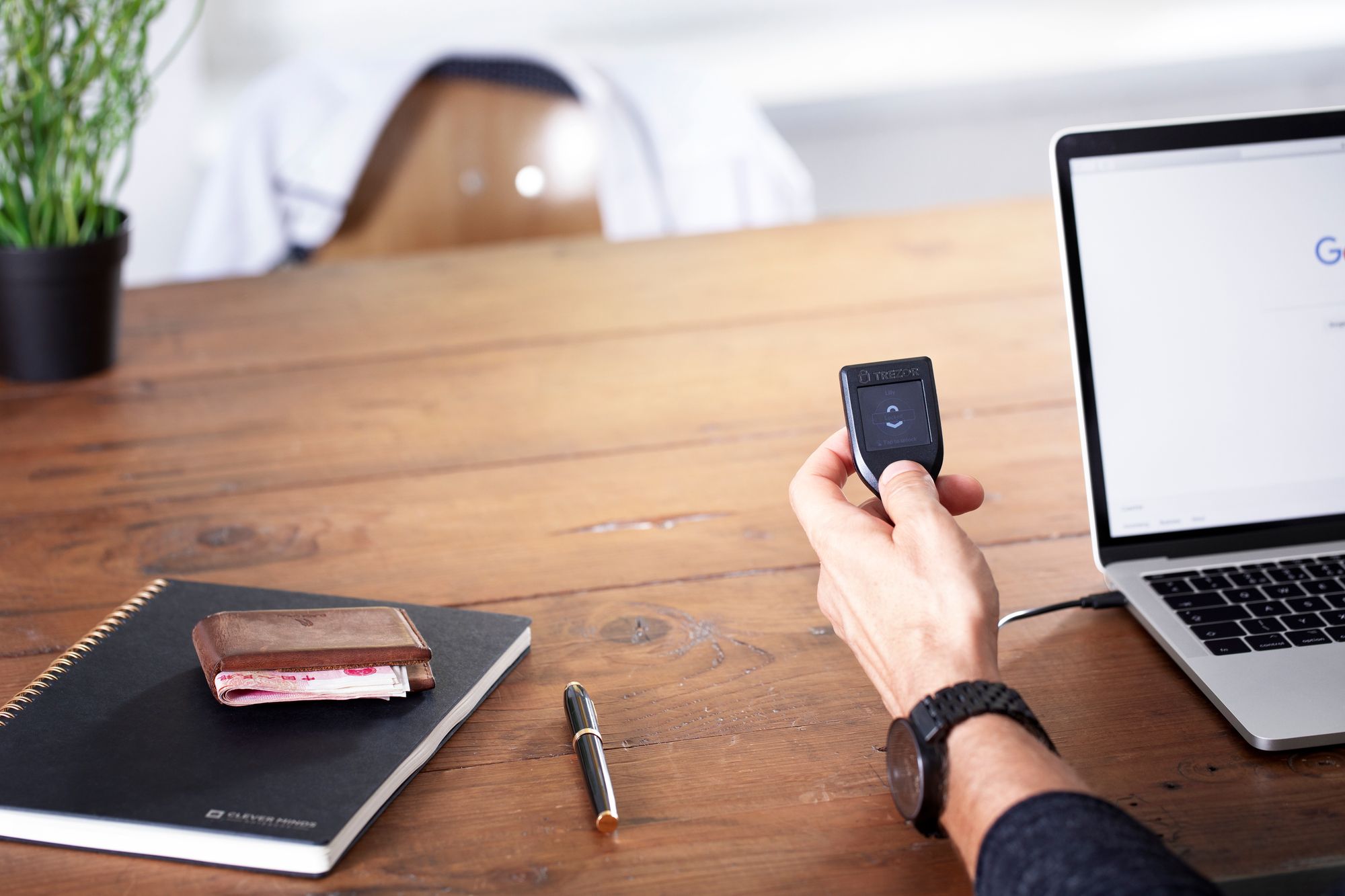 ---
Receive my latest public posts subscribe here to the Journal Newsletter. Your kind donations are appreciated and go towards research, hosting and server maintenance. Thank you, Rajesh.