Telephone photography always feel's like a good idea at the time.
It's handy and saves us carrying around a dslr brick and all that time editing. But when these photo files are used to print – damn they look so pixelated. Even when only used to digitally publish for screens just bigger than a box of matches, they still look optically bad.
Another bad optic, is Prime Minister Johnson – with cheese and wine, alongside his handler wife Carrie Symonds and staff in 10 Downing Streets' garden during the first wave of lockdowns in May 2020.
The photograph, shared with The Guardianfn follows last week's denial from No.10 that there was a social event taking place. Johnson's spokesman said Downing Street staff were working in the garden during the afternoon and evening.
See any laptops, notepads or paperwork?
I see 18 people and a baby present. Sitting or standing in four distinct groups, each one of which appears to have drinks. There are bottles of red wine and a cheeseboard.
It was at this time across England, schools, pubs and restaurants were all ordered to close.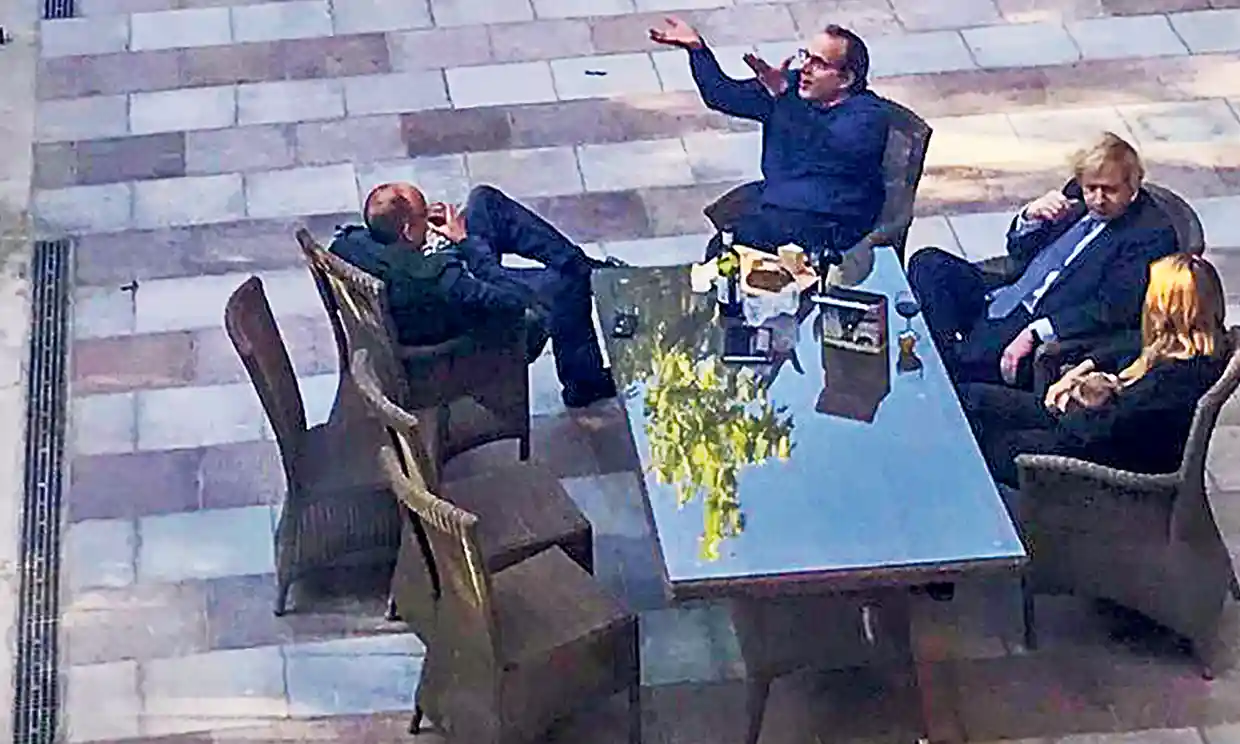 The public spent the first lockdown "staying at home, saving lives". Banned from meeting loved ones, more than one adult from another household – and unable to attend family funerals.
Above is the list of restrictions imposed and legislated on the England from 13th May to 1st June 2020. Page 5 of the pdf is key.
6 days later after cheese and wine in the garden.
Recall, this was several weeks after the Prime Minster became the first Western leader to be diagnosed with Covid-19.
So why isn't this the lead story on every broadsheet and tabloid today...?
It won't sit well with the public when planning another lockdown.
Bad optics.
---
Update: 1 (21 Dec 2021)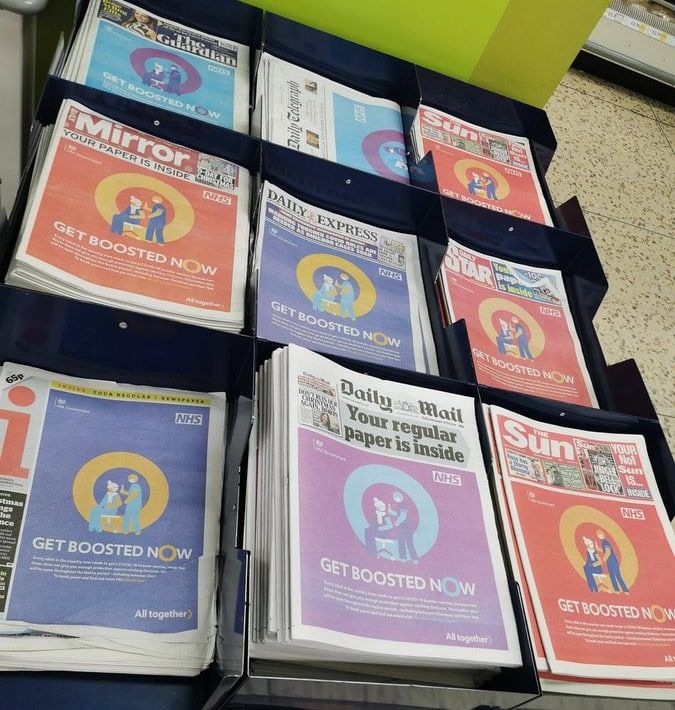 Boris Johnson says the photo of him, his wife and 17 staff members in the Downing Street garden with bottles of wine and a cheeseboard shows "people at work".fn
Asked about the image on Monday, Mr Johnson told BBC reporters: "Those were people at work, talking about work." Pressed on whether it was acceptable for people to be drinking whilst working, he replied:
"I have said what I have to say about that."
Update: 2 (11 Jan 2022)
Fresh allegationsfn have emerged that Johnson attended a social gathering during the first lockdown. In an email from the Prime Minister's Principal Private Secretary Martin Reynolds as "socially distanced drinks in the No. 10 garden". Let's see how this is explained away as work-related and not a social gathering – banned at the time.
The same day it took place, May 20th 2020, Oliver Dowden, then Culture Secretary, urged the public only to meet one other person outdoors. Witnesses say the Prime Minister and his wife were among around 40 attendees.
The email, which was obtained by ITV News, said: "Hi all. After what has been an incredibly busy period it would be nice to make the most of the lovely weather and have some socially distanced drinks in the No. 10 garden this evening.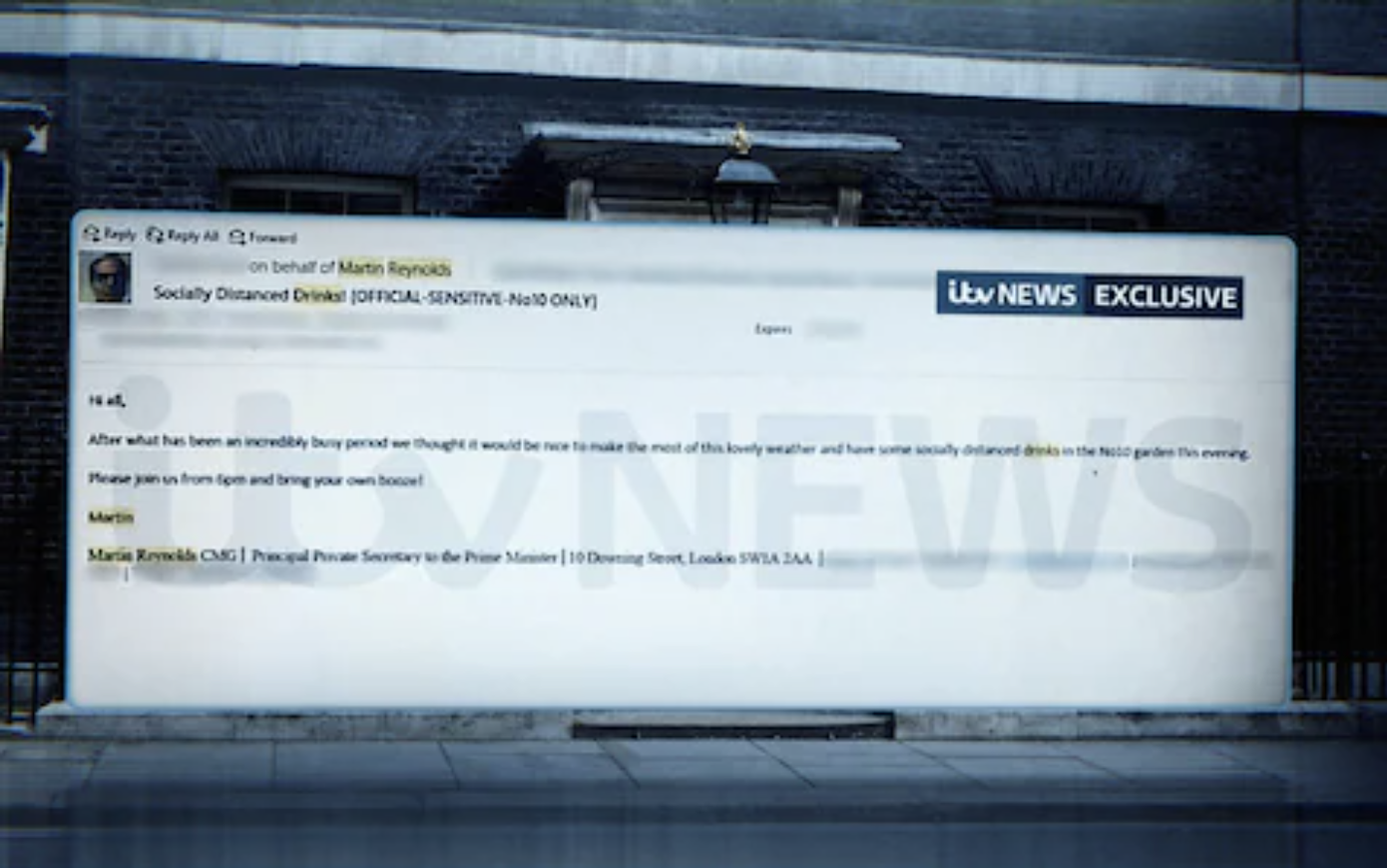 "Please join us from 6pm and bring your own booze!"
Unlike other leaks relating to gatherings during the pandemic, the email is particularly damaging for the Prime Minister because it appears to make clear the event was solely a social gathering.
On Friday, she officially expanded her investigation to include the two gatherings in the garden after Dominic Cummings, the former No. 10 Senior Adviser, said he had told Mr Reynolds that he believed the event breached lockdown rules and should not go ahead.
Despite raising the issue, Mr Cummings said he was "ignored".
Civil servants played fast and loose with the rules they were imposing on the rest of us, not really believing them to be necessary. Much like Prof Neil Ferguson and Matt Hancock and their lockdown hanky-panky, the deviants driving the restrictions clearly didn't actually think there was a virus so deadly circulating.
Everyone knows by now this is the kind of thing they were up to.
---
To receive a weekly roundup of new posts subscribe here. Any donations go towards funding research, reporting, independant video servers and growing the site. Thank you, Rajesh.
Bitcoin Wallet: 3Dzp87Gz7EhtQpHSYCBTSMN81GMeCQgAtm
Leave a Paypal Tip