Net Zero Sense
Belgians to Freeze as Domestic Nuclear Energy Phased Out
The Belgian Government's decision to shut down all 7 nuclear power plants, which supplies 50% of its electricity generation, will lead to higher energy prices for its citizens.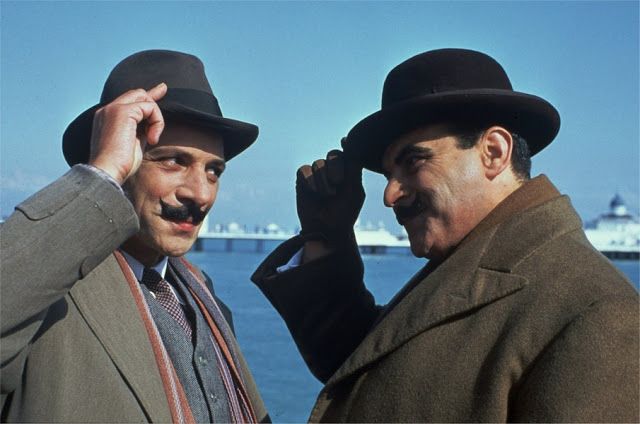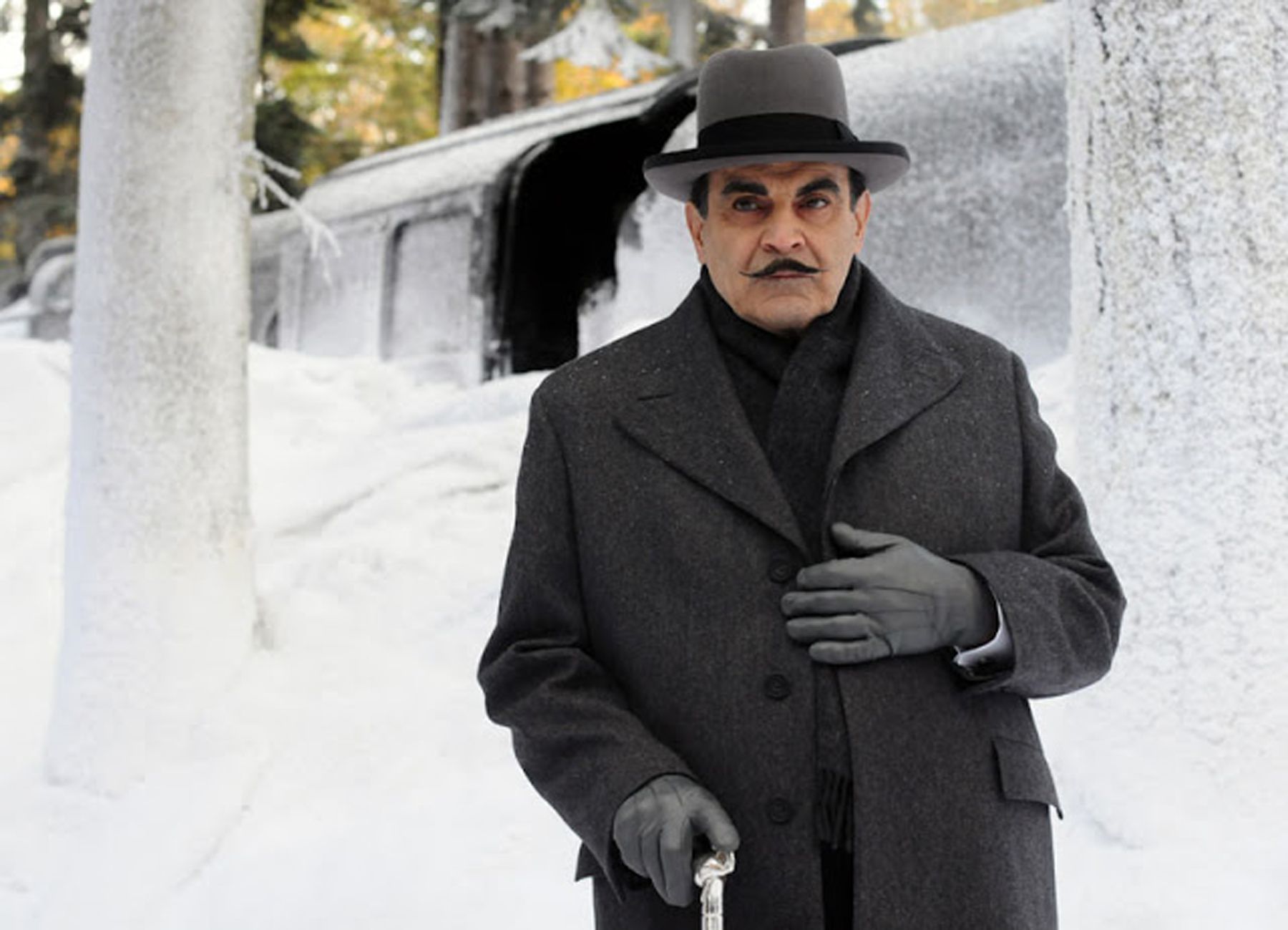 Belguim has no natural gas or oil resources. Having to import approximately 80% of its energy for residential consumption. From the remaining 20% produced domestically, half comes from its 7 nuclear power plants. 10% of the country's energy mix, will go offline in 2025.
Leaving Belgians even more susceptible to economic ransom on the energy export markets.
Belgian Governance
Belgium Prime Minister, Alexander De Croo, has led a coalition government since October 2020, made up of no less than seven parties, including French and Dutch-speaking liberals, socialists and greens, as well as Dutch-speaking Christian Democrats.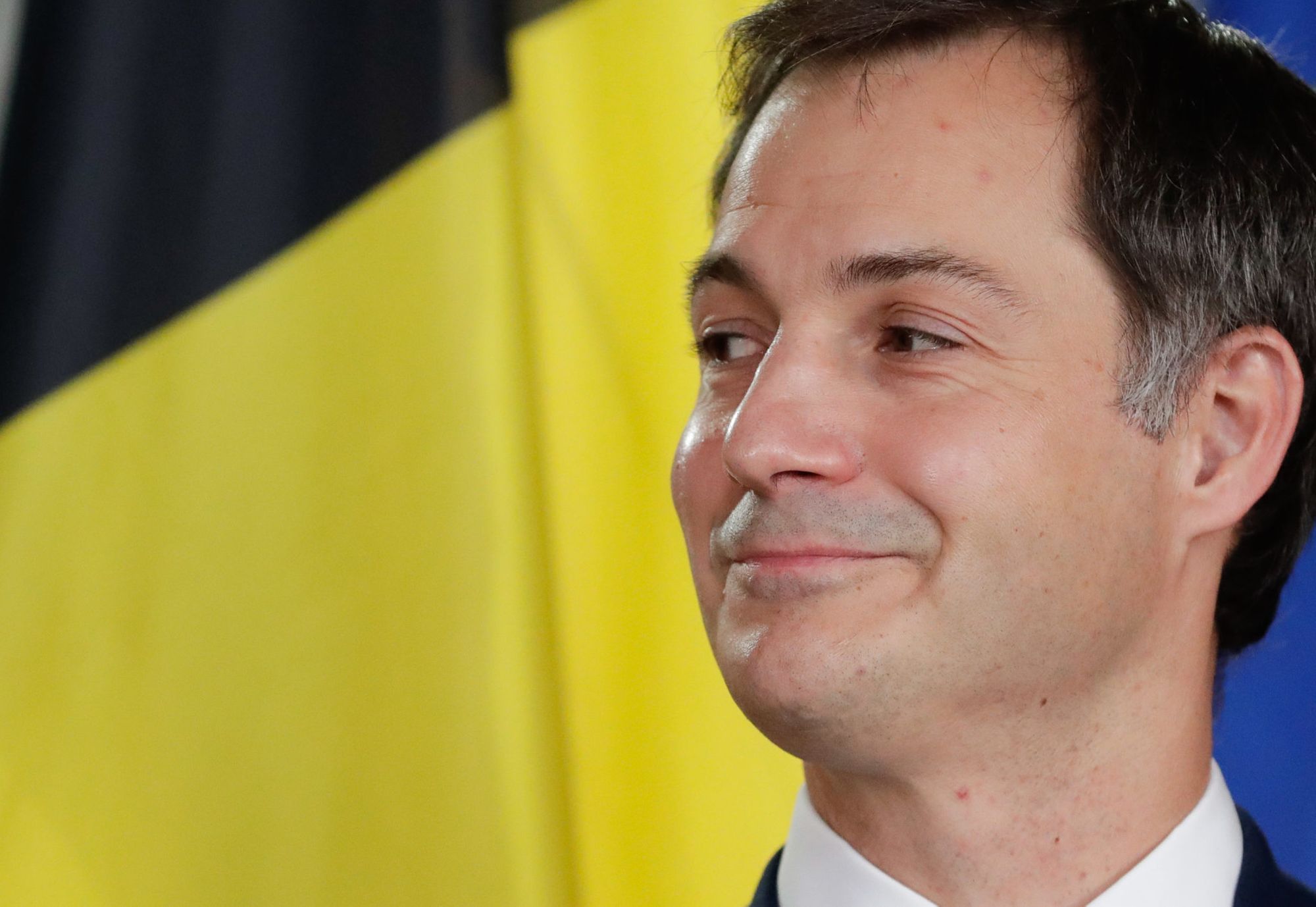 Former Green MEP Petra De Sutter has recently made headlines when becoming Belgium's Deputy Prime Minister. De Sutter is the first openly transgender Belgian MP. She will oversee the country's public administration and public enterprises.
A lack of governance leadership from the previous 16 months, a decade of neglect for domestic energy supplies and transitioning state subsidies away from nuclear only helped stakeholders enter the solar and wind energy market.
Belgian Nuclear Maintenance
There have been other consequences from banning new nuclear plants and the phasing out of current plants other than increased energy prices. It has also meant maintenance costs have become marginal higher to operate. Belgian nuclear plant owner Electrabel, now pays more in taxes than generates in profits.
In 2012, tests revealed thousands of micro-fissures in the reactor casings of two plants – Doel 3 and Tihange 2. Investigations revealed the two plants were taken offline approximately two years. The Tihange facility, 45 miles from the nearby German city of Aachen, sued the Belgian government for bringing a faulty reactor back online before it was ready.
Belgium's Recent History of Power Shortages
Belgium experienced power shortages in November 2018, grappling with extended outages at its ageing nuclear reactors. Only securing extra capacity by using a gas-fired power station in Vilvoorde, just outside Brussels and asking gas plants to increase output to help ease the supply deficit.fn
Neighbouring France, Germany and the Netherlands also agreed to "send electricity" through cross-border cables and pipes.
Current Belgian Energy Mix in 2021
The below numbers from Energo Dock, give a snapshot of Belgian energy production by fuel type for the first seven calendar weeks of 2021.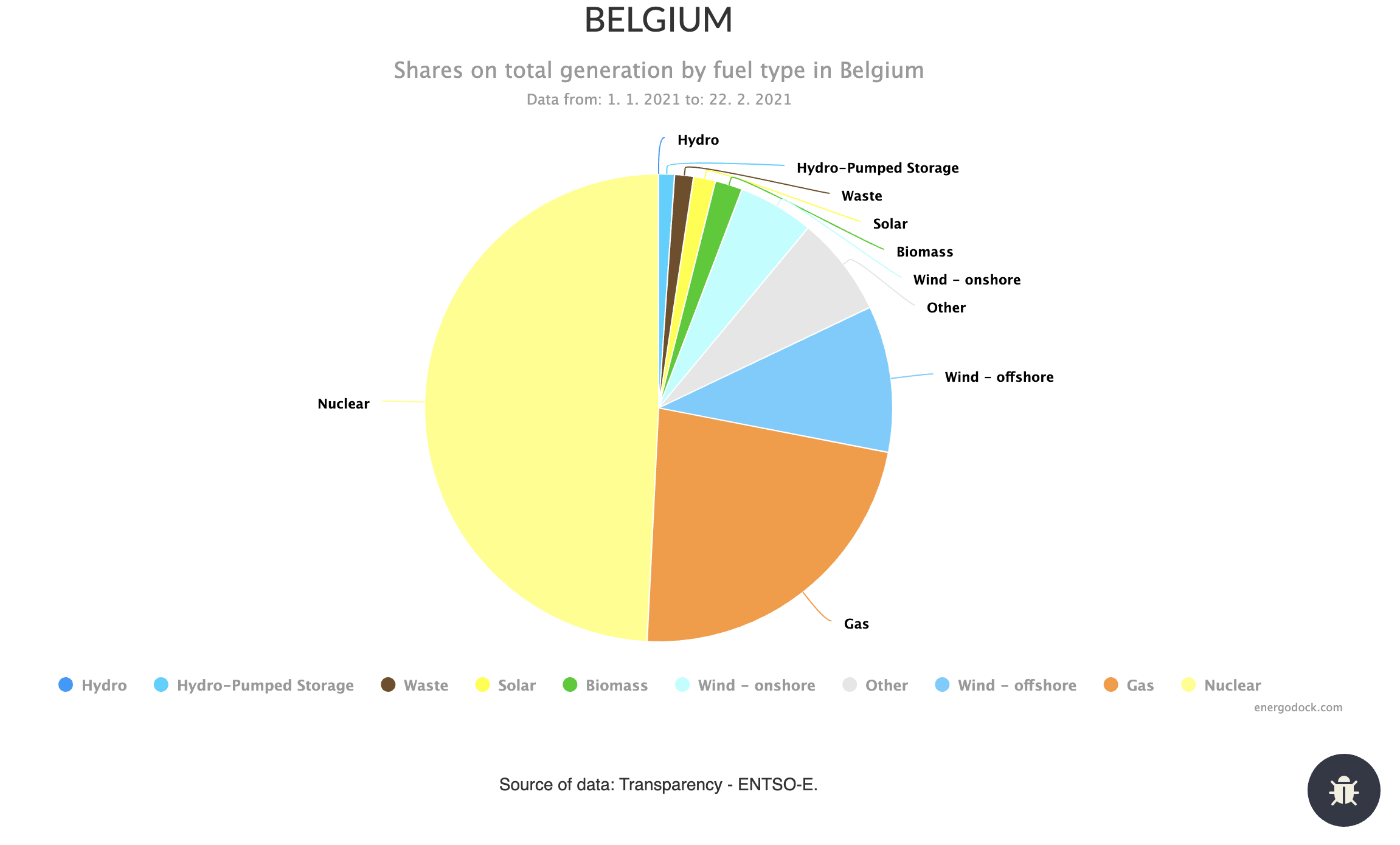 In terms of energy mix, nuclear and natural gas accounted for over 70% of the country's power generation. With nuclear alone supplying 49%.
The Chartfn shows Belgium's rapid increase of renewable energy use from 0.5% in 1985 to 26% in 2020. A quarter of its energy production now comes from intermittent resources. All while China built three times as many coal plants as any other country in 2020. Even Communists know to keep its people warm.
Reliability of Belgian Fuel Types for Energy
The chart below illustrates power in megawatts each fuel provided from 1st Jan - 22nd Feb 2021. The reliable yellow area is nuclear. The inconsistency of other fuel types is clear.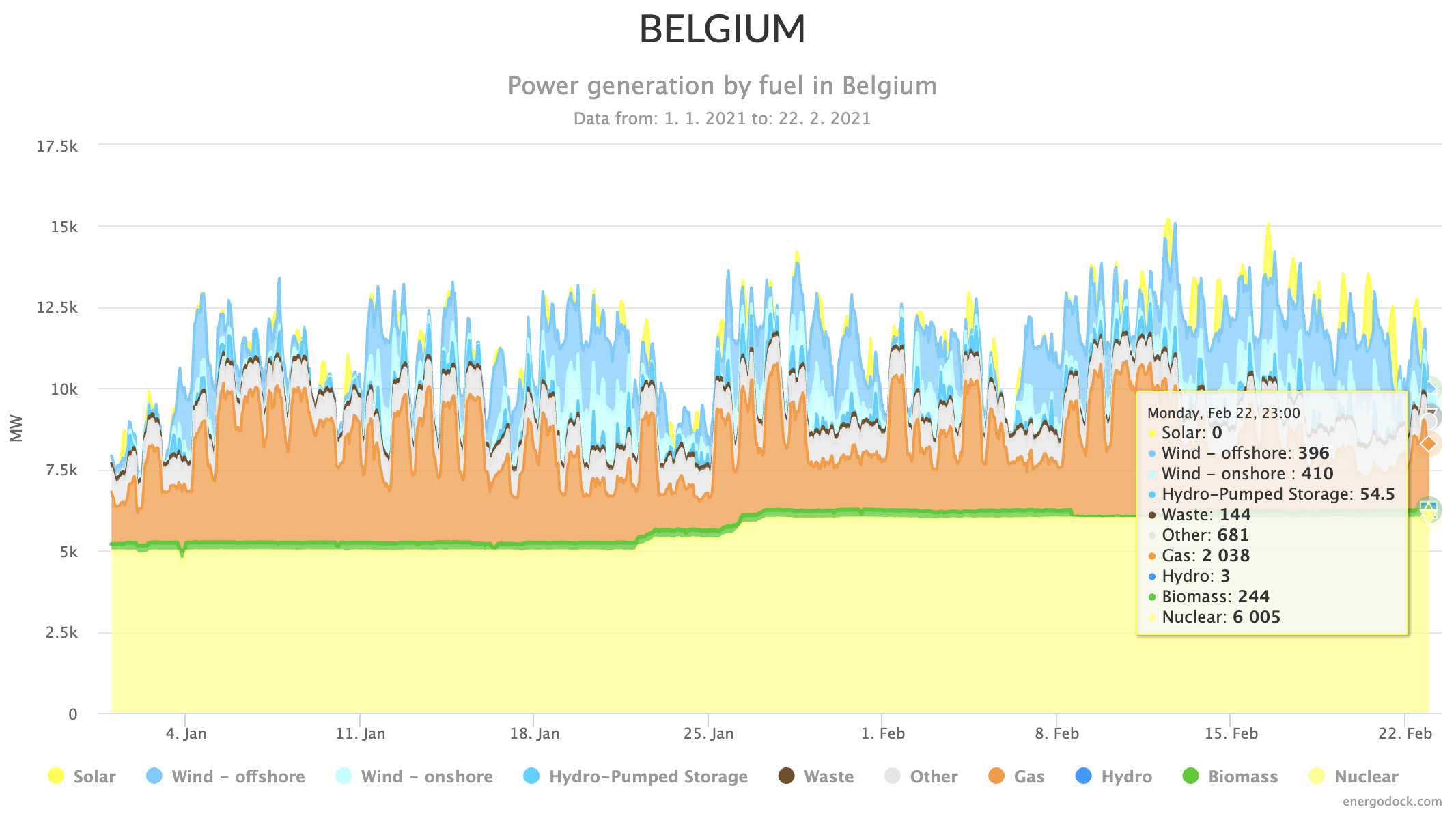 The near total collapse of wind power between 22nd-25th January meant Belgium had to raise its nuclear capacity to its maximum output and import energy at above market prices.
Solar production in bright yellow, on Feb 22nd 2021 fell to zero. Its overall record from the start of the year is worse than Biomass in green.
Belgian Solar Power Generation
Solar supplied Belgium 1.5% of its total electricity needs during the first 7 weeks of 2021. This with tax subsidies to allow customers to fit solar panels on their homes.
Poly-silicon is produced by a purification process from slave labour by Uighur Muslims in Chinese concentration camps. This gives the CCP its competitive advantage and corners 45% of the world's poly-silicon market.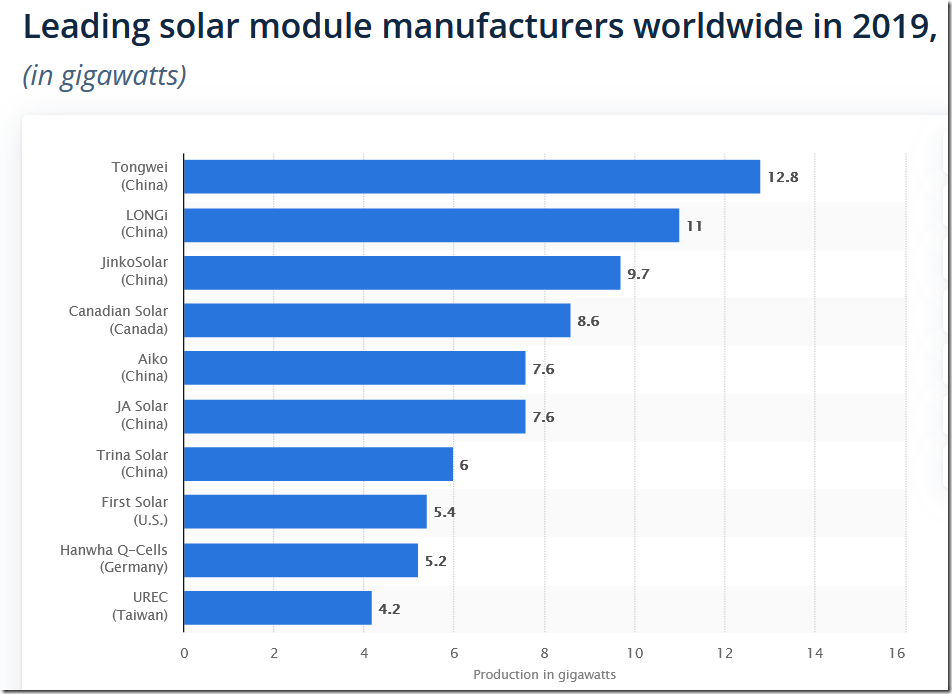 Belgium Wind Power Generation
On and offshore wind turbines generated only 15.3% of its total energy needs. Wind power cannot be generated when there is no wind, too much wind or if turbine blades are frozen from cold weather.
Earth entered a new Solar Cycle (25) last year. A new 11 year cycle where on average temperatures will be cooler. A new larger cycle – the Grand Solar Maunder Minimumfnfn has also started. This will put first world populations at risk.
How will Belgium Meet its Energy Needs from 2025?
Belgium's daily energy load, like many countries, peaks from 8am to 10pm. It needs up to 12.5MW of power generation during the working day. With 5MW of power to be phased out by 2025, it population will end up paying sky high energy prices on the export markets.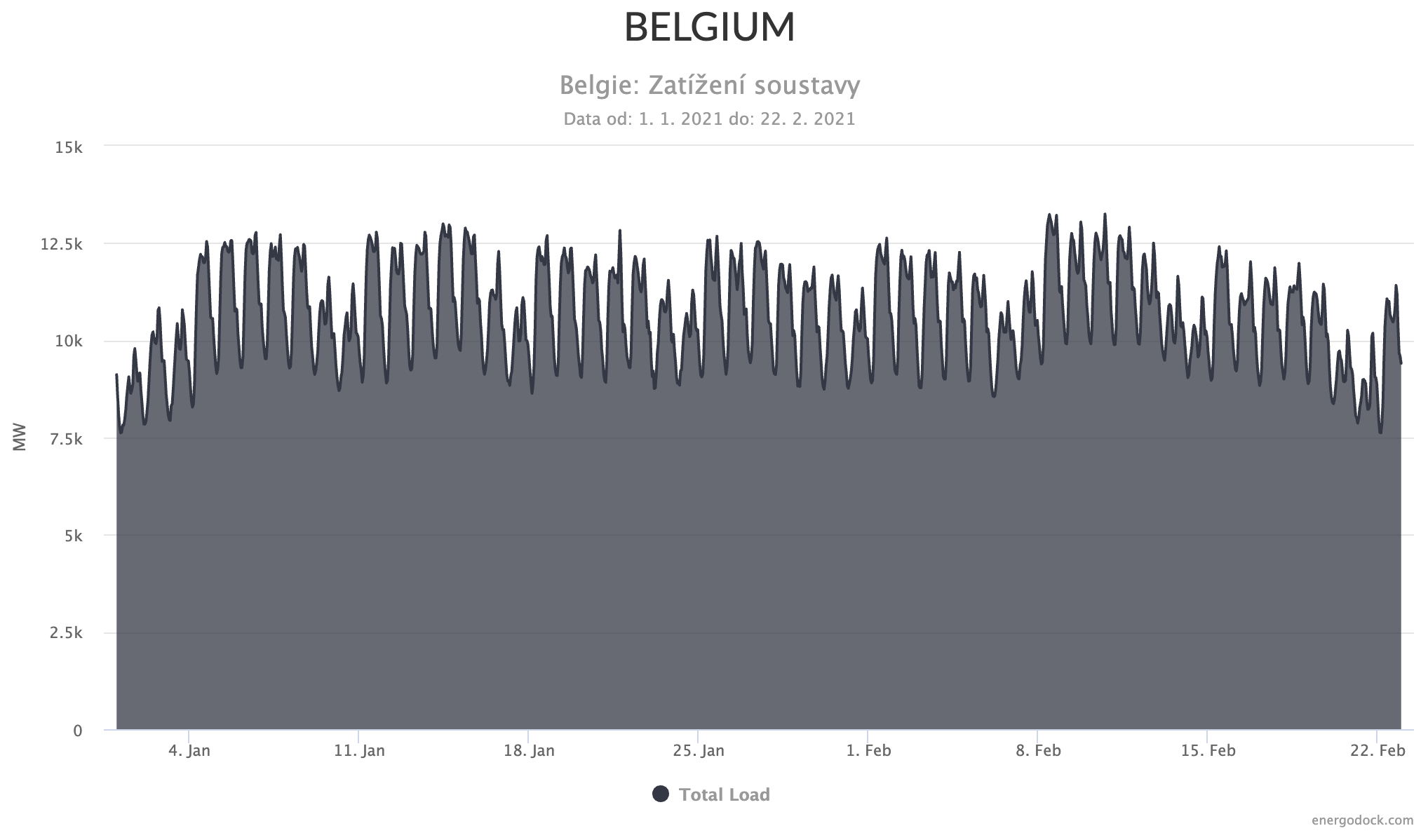 As reliable electricity generation is phased out across Europe. How much will costs rise as every country starts to import power from everybody else?
"In the cold, we can import from France and the Netherlands. We get into trouble when it gets cold because at that moment France uses more electricity and we will see a reduction of exports. So we can pray it's a mild winter."fn
Benedict De Meulemeester, Co-Founder of E&C Consultants
Germany is fast replacing its energy supply to green renewables to meet Net Zero CO2 emissions, experienced its own power outages this year. The UK regularly purchases around 1-5% French nuclear energy for a top up when there's not wind power generation, even with the world's largest offshore wind turbine array – Hornsea Wind Farm Projects is not enough.
The Billionaire Donors Funding Net-Zero
In 2015, there was going to be a major push to deplete natural gas and oil industries. Many green renewable investments vehicles, planned for 2016 were scuppered when the wrong candidate won an election.
Some of which funded the Extinction Rebellion riots in 2019 in London. With Britain's wealthiest hedge-fund manager, Sir Christopher Hohn, financially contributing through his charity.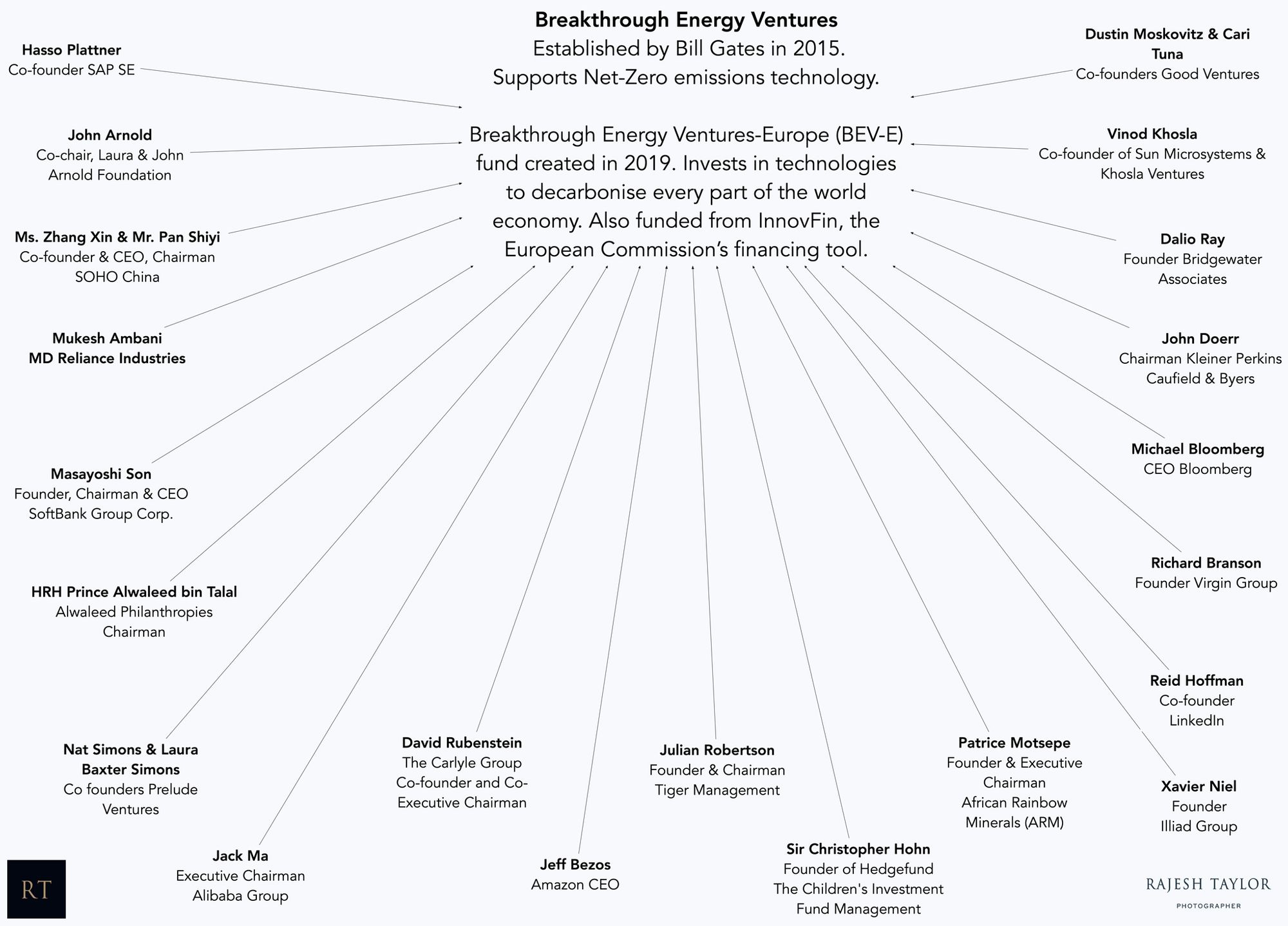 Subscribe here to receive the Journal Newsletter and join the Member Discussion below. Thank you, Rajesh.