Banksters and biolabs. Perfectly safe.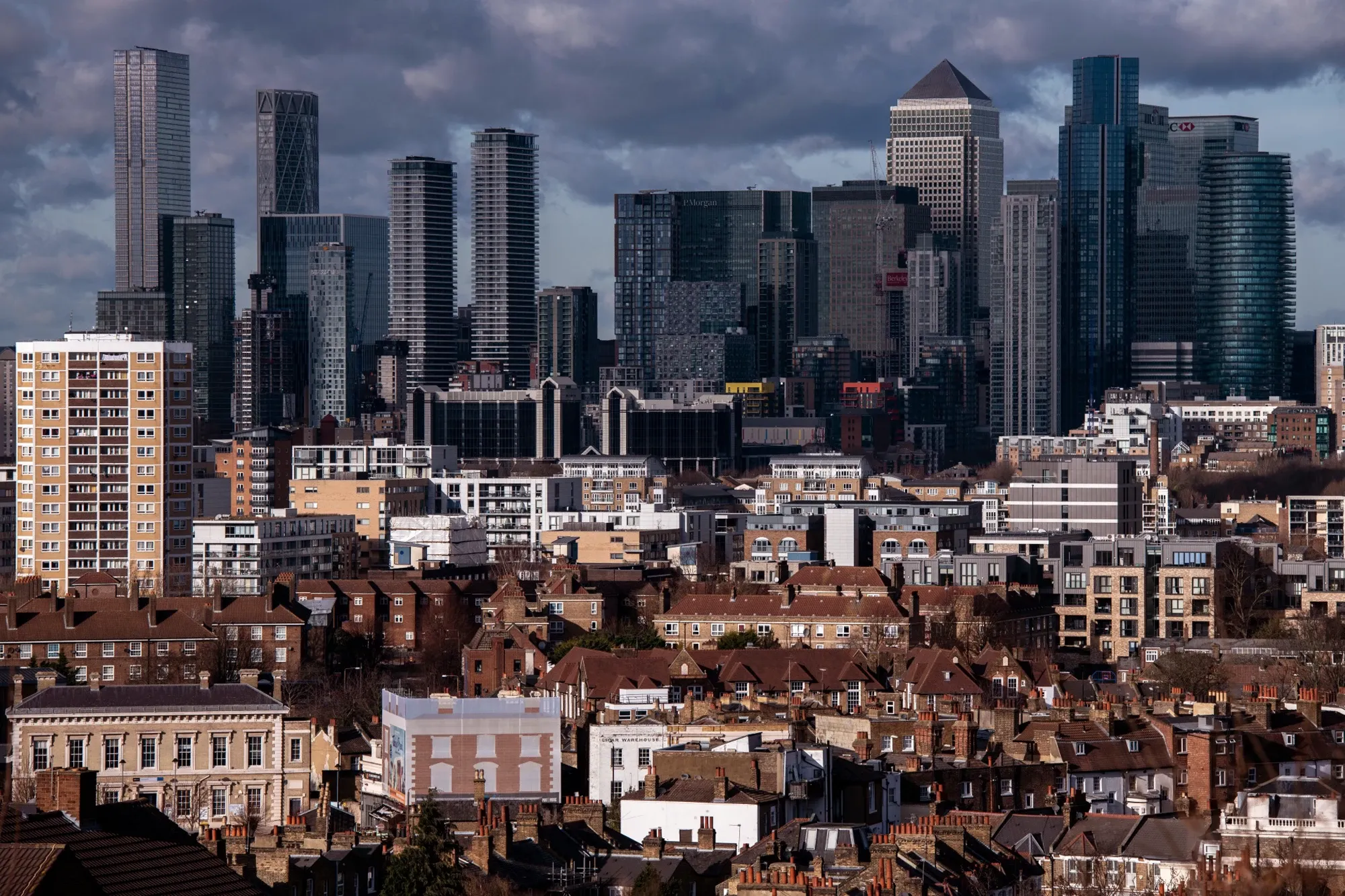 A wet lab near a wet market. Along a major river flowing into a major world capital, major banking and business districts with major international air, tube and overground railway hubs, including the new Elizabethfn tube station.
A low wage earning residential immigrant Bangladeshi and Eastern Europe (Czech, Latvian and Polish) population, tightly packed living just outside the 128 acre site in nearby East Ham, Poplar, Shadwell and Tower Hamlets. The estate is privately owned, has no 'local issues' setting up Europe's largest bio-lab for hire space to develop new pathogens.
"John won't be in this week, he got out the lift on the wrong floor and caught Marburg/Monkeypox/Smallpox."
What is a Wet Lab?
A wet lab, sometimes referred to as an experimental lab, is a lab where drugs, chemicals and other types of biological matter are analysed and tested. These labs are carefully designed, constructed, and controlled to avoid spillage and contamination. Like the NIH funded biolab in the Chinese city of Wuhan.
Dutch developer Kadans Science Partnerfn forwarded plans to Canary Wharf Group (CWG) for a 'life sciences' building in the district. The project is expected to cost about £500 million and become Europe's largest wet lab facility in a 3.3 hectare development on the Wharf's North Quay.
The new development will be on a similar scale to the Crick Institute, the biomedical research facility established by London universities in 2016. However, the Canary Wharf development will focus on commercial applications of science.
Howard Dawberfn Head of Strategy at CWG, said "There is huge demand for this." Adding, labs in London were already at capacity with a vacancy rate of just 4% in Oxford and 1% in Cambridge.
Banksters to Bio Labsters
The dock lands were built on 30 years ago to expand the banking and financial services operations of big banks east from Bishopsgate, Moorgate and Liverpool Street.
It comes after Covid-19 lockdowns and work restrictions battered foot-flow, which would average around 33,000 daily visitors through the tube station gates to now under half. The resulting drop shuttered many of the shops in the underground mall and roadside level restaurants. CWG Chief Executive Shobi Khan told the Financial Times:
"We're down to 50% tenants and we're broadening out to health and life sciences now".
He added further homes were under construction (when does it ever stop at Docklands) that will enable Researchers to live close by. I wonder if Shobi will want to live near the bio lab? He has until 2026 to think it over.
The campus will target big pharma companies as tenants. There will be no shortage of enquiries from the CIA as Ukrainian bio lab operations are shuttered.
Potential Clients for Canary Wharf Bio Lab Tenancies
Note nearly all of the world's largest pharmaceutical companies are either headquartered or running 'clinical trials' in Kiev?fn Is it due to couriers able to run bio pathogens from out of Ukraine to around the world under full diplomatic immunity?
If the Sales Team at Canary Wharf Group (CWG) are reading this, here's a list of multinational pharmaceutical companies looking for 'health and life sciences' space since Putin sent Russian troops into Ukraine to take out biological wet labs.
• GlaxoSmithKline has of 236 sites, it may have up to 26 labs in Ukraine alone in its phase 3 study of Otilimab in patients with rheumatoid arthritis.
• AstraZeneca has up to 20 active trials in Ukraine.
• Sanofi has at least two studies underway in Ukraine for the Regeneron-partnered med Dupixent.
• Karuna conducts Intra-Cellular Therapies, has about 36% of sites for the bipolar depression med Caplyta in Ukraine and Russia. The therapy is being tested in borderline personality disorder and major depressive disorder.
• Incyte has "heavy exposure" for its oral PD-L1 program in solid tumors, with 70% of the sites in Ukraine.
• Veru is expected to "maintain timelines" on its study of breast cancer treatment Enobosarm.
• TG Therapeutics has a phase 3 extension study ongoing at 20 of 85 trial sites in Ukraine. It won't experience any "meaningful impact" as it already asked the FDA to approve its drug Ublituximab in patients with relapsing multiple sclerosis.
Others operating clinical trials in Ukraine include:
• Atai Life Sciences
• Biogen
• BioMarin
• Blueprint Medicines
• Galapagos
• Global Blood Therapeutics
• Gilead – Who paid $259M to Doctors & Hospitals to promote Hepatitis C elimination project despite at least 249 patient deaths. (Arms Watch)
• Nkarta
• Ovid
• PTC Therapeutics
• Rubius
• Sarepta
Canary Wharf Group could mingle his CEO counterparts in Venture Capital firms and Investment Houses who are also dis-engaging with Russian industry.
• RA Capital
• Atlas Venture
• Third Rock Ventures
From what I see; Russia feels that they had to make multiple incursions into Ukraine because:
• 1) 26 gain of function bio-labs, all with full diplomatic immunity for "Big Pharma" on their border.
• 2) Neo-Nazi groups involved in the Ukrainian Army and Government since US led 2013 coup.
• 3) Ukraine government broke the Minsk Accord.
26 Ukrainian Bio Labs on Russian Border
Oh, those bio labs...
Victoria Nuland, Under Secretary of State for Political Affairs, lamented Russia had started destroying or will be in control of the Deep State funded bio labs that mainstream had denied existed. Then the narrative became - there are no bioweapons in the Ukranian labs. Turns out, also untrue.
Article 8 of The Rome Statute of the International Criminal Courtfn defines biological experiments as war crimes. The US is not party to the international treaty, therefore cannot be held accountable for biological war crimes.
Swamp creature Nyland, was one of the famous Neo-Cons who orchestrated the coup in 2013 installing Arseniy Yatsenyuk as Prime Minister and Petro Poroshenkofn as President.
A leaked 2013 call in which Nuland discusses regime change, who to replace Yanukovych with and install a new handpicked Ukrainian Government once the Obama Administration backed violent coup of EuroMaidan (Nov 2013 - Feb 2014) ended.
Nyland Leaked Call on Installing Ukrainian Govt pt.1
Nyland Leaked Call on Installing Ukrainian Govt pt.2
Less than a month after the below audio leaked, Yatsenyuk became the next Prime Minister of Ukraine. Yatsenyuk was succeeded by Ihor Kolomoisky's government of comedy actors. Kolomoisky owns Burisma Holdings, whose Vice President is Hunter Biden.
The Russians are producing evidence to the UN that the US (shadow) government had bio labs undisclosed to the world developing biological weapons in parts of Ukraine. Those would be, under the conditions of certain a former General – Colin Powell, be weapons of mass destruction in themselves.
Almost 60,000 Ukrainian troops amassed around Donbass. What were they doing there unless they were about to obliterate the Minsk Accords and launch an attack. The Russians wanted to get there before the punch.
Neo Nazi's in Ukraine Army and Government
On 16 December 2021, the entire UN voted on an anti-Nazi resolution. The vote was 130-2. Who were the two countries?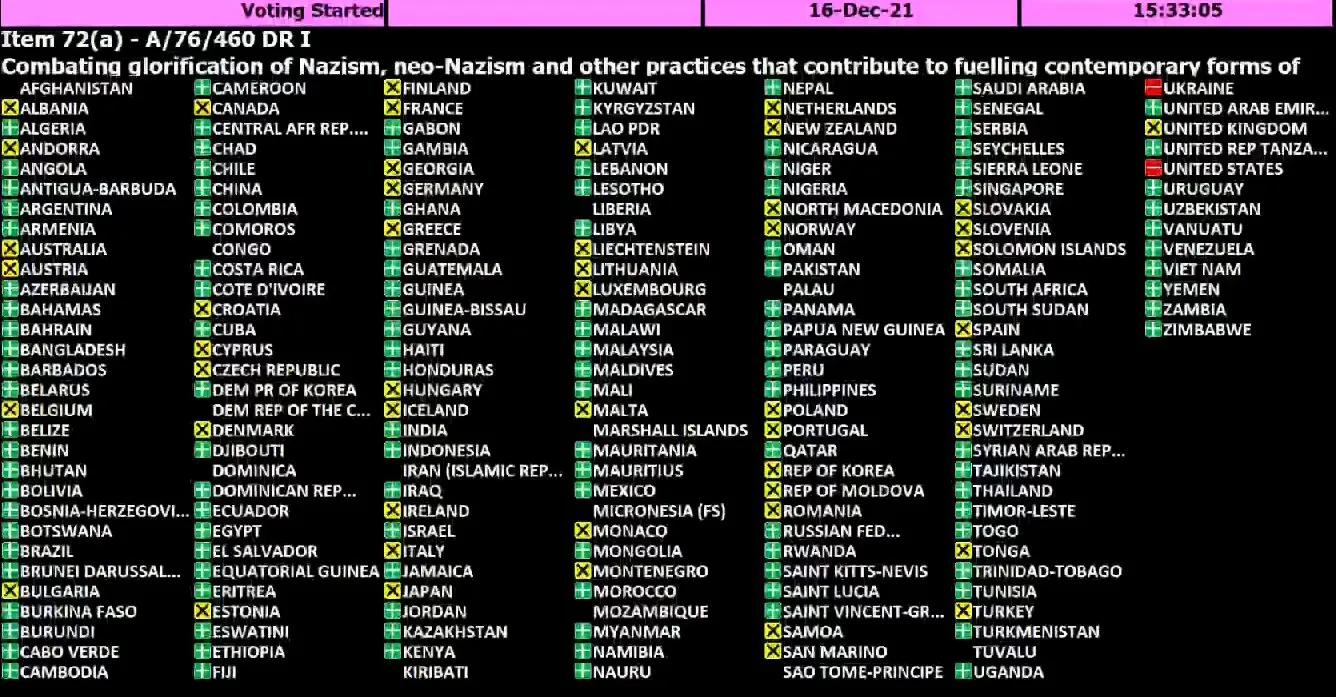 Allowing this.
Canary Wharf's Wet Labs' Proximity to Travel Hubs
The Ukrainian labs ran under diplomatic immunity, enabling couriers to run bio pathogens around the world. With Canary Wharf under private land and is the best connected district in the capital.
No less than three new lines on the transport network: Docklands Light Railway (DLR), Jubilee Line and from later this year (2022) the Elizabeth Line, connecting to Heathrow Airport in under 40 minutes. City Airport is 10 minutes drive away.
Will The Isle of Dogs go Barking Mad?
A 1841 plan of London's Docklands show the two biggest docks in London, detailing both the East and West India Docks, their use and the road and rail links around them.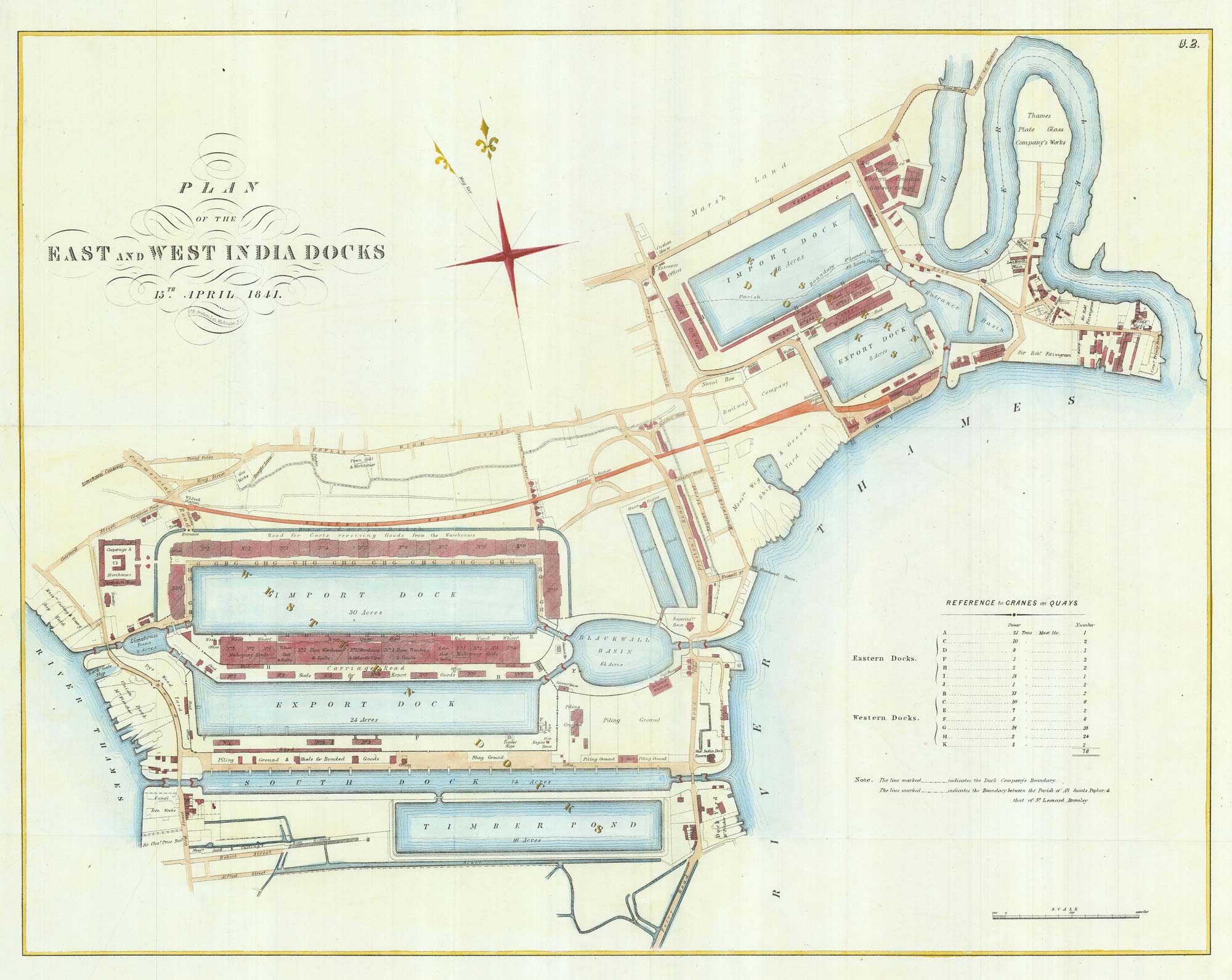 The bio labs would be located just north of the 'Import Dock'.
The Isle of Dogs from Booth's Poverty Map of London
Below is one section (of 20) from Charles Booth's Poverty Map. The sheet marks commercial buildings, with docks, wharfs, warehouses, iron works, 'manure works' and other factories. Residential streets line the roads of the peninsula.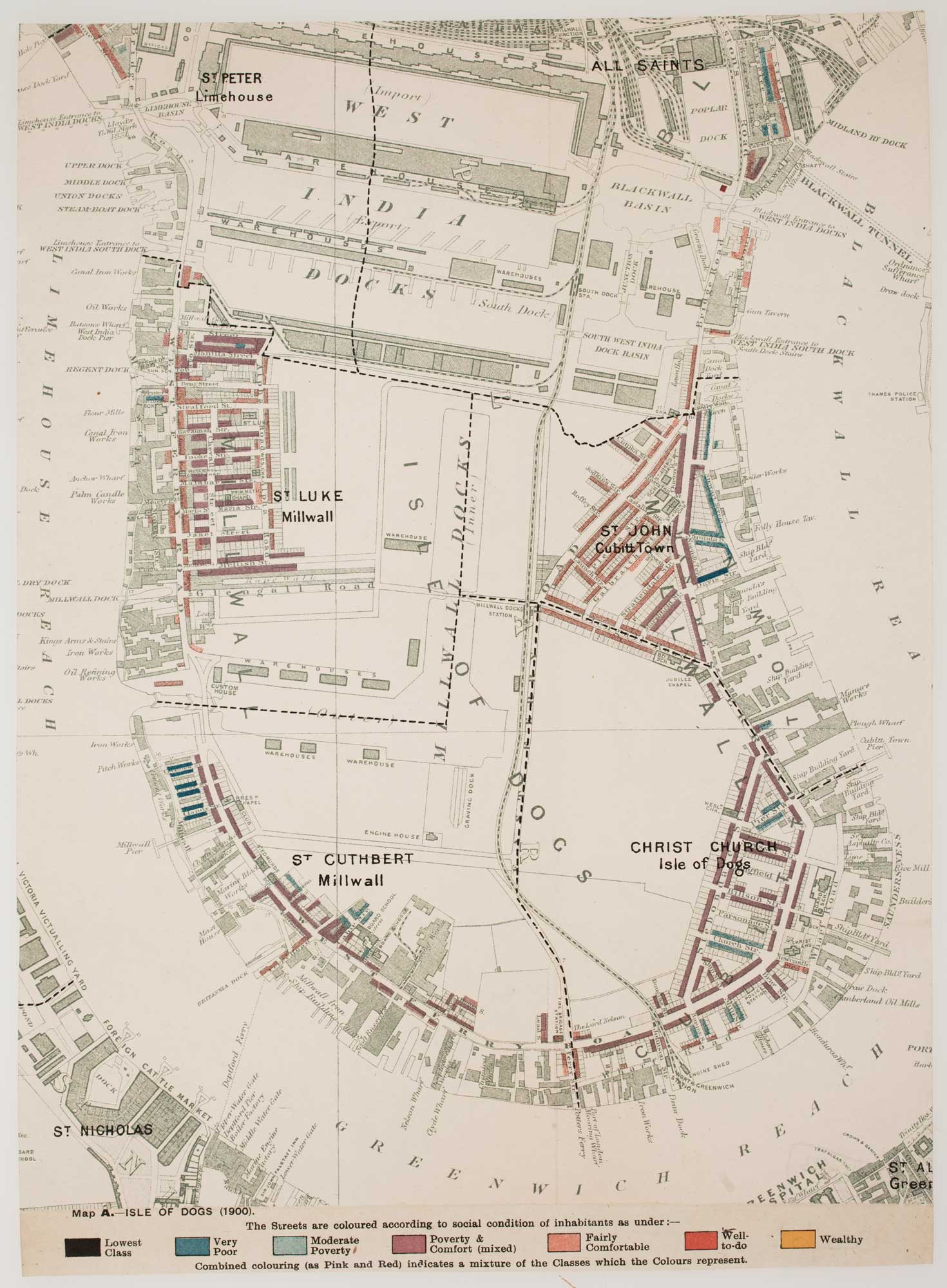 Seven colour codes for the degree of wealth of the inhabitants ranging from: Black - Lowest class, through shades of Blue and Purple - Poor, Mixed, Fairly Comfortable, to Red - Well to do and Yellow - Wealthy. No sign of the two highest classes. How times have changed.
Booth's map was a direct response to an 1886 Pall Mall Gazette article claiming that 25% of Londoners lived in poverty. Booth regarded the figure as wildly exaggerated and recruited a team of volunteer researchers to compile an analysis of social conditions based on field visits and interviews with local police, clergy and employers.
In Booth's 1889 'Life and Labour', covering the East End, he would find 35% of the residents were living in abject poverty.
Looks as though they're about to make a killing.
• More Observations here.
• Back to Homepage.
To receive the latest public posts subscribe here. Your kind donations are appreciated and go towards research, website costs and maintenance. Thank you, Rajesh.