The Covert Human Intelligence Sources Act 2021fn (CHIS) allows the below authorities to commit criminal conduct. The list gets more incredible the further you go down.
• Any Police Force.
• The National Crime Agency.
• The Serious Fraud Office.
• The Intelligence Service (Mi5 and Mi6 etc).
• Any of The Armed Forces.
• HMRC.
• The Department of Health and Social Care.
• The Home Office.
• The Ministry of Justice.
• The Competition and Markets Authority.
• The Environment Agency.
• The Financial Conduct Authority.
• The Food Standards Agency.
• The Gambling Commission.
The Food Standards Agency? Though may go in some way to explain the diabetic inducing selections on many of London's fast food menus and candy shops popping up in dozens of retail units throughout Oxford Street and the West End.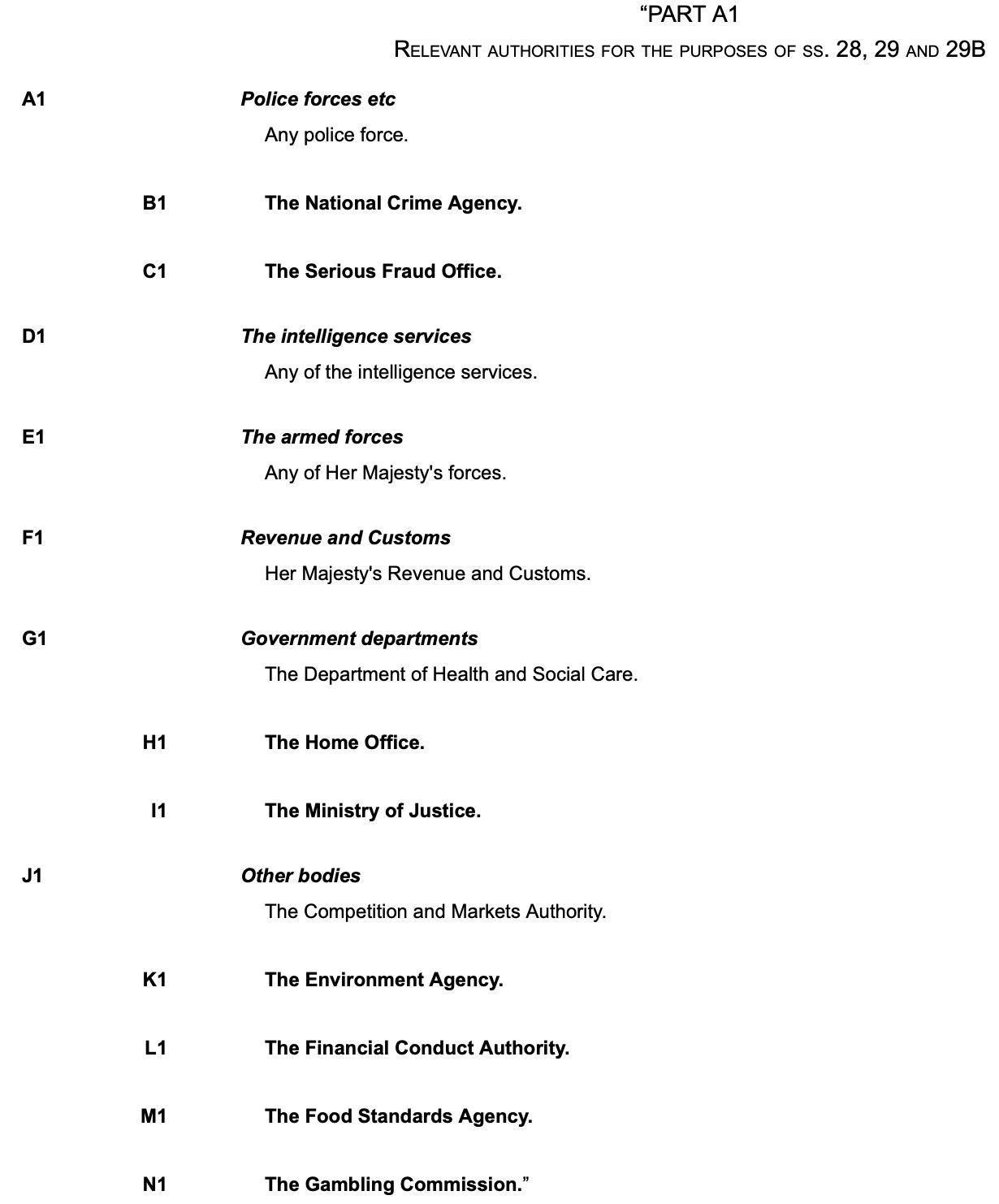 These agencies now have the power to insert themselves into activist groups, authorise criminality, cause trouble and maybe, just maybe aid conditions for a false flag.
Talking of flase flags...
Kier Starmer's Curious Westminster Walkabout
Last week saw beleaguered PM Johnson having to defend his position of "I didn't know" when caught at the last count, attending 13 parties during lockdowns – countered Opposition Leader Kier Starmer own judgement – for 'failing to prosecute' serial paedophile Jimmy Savile in 2009.
Starmer ran the Crown Prosecution Service which do not charge Savile, the PM's claim, however incendiary, seems hard to dispute, even if Starmer himself was not directly involved. It is public record that the BBC Presenter raped at least 34 women and girls and sexually assaulted up to 450, including children.
I believe Karmer used his walk near Portcullis House, next door to Met Police HQ New Scotland Yard to shift the news cycle away from the UK public's growing displeasure against Covid lockdown policies, as scenes from Canada and around the world intensify.
As the protestors shouted "TRAITOR", initially I thought they were voicing their anger on his lack of opposition to the government during 2019-2021. Starmer wanted even more draconian lockdown measures, rivalling SAGE. Also note, he or anyone else in his entourage and his personal police escort are wearing masks. Those are just for the camera's as we'll see later.
Starmer could have easily taken one of the 'not so secret' underground tunnels in Whitehall.
Portcullis House
The Portcullis House buildingfn is opposite Elizabeth Tower and Big Ben on Westminster Bridge Street. It's 200 offices and suite of select committee rooms are used by MPs.fn
The Serious Organised Crime and Police Act 2005fn details the secret tunnel between Parliament and Portcullis House.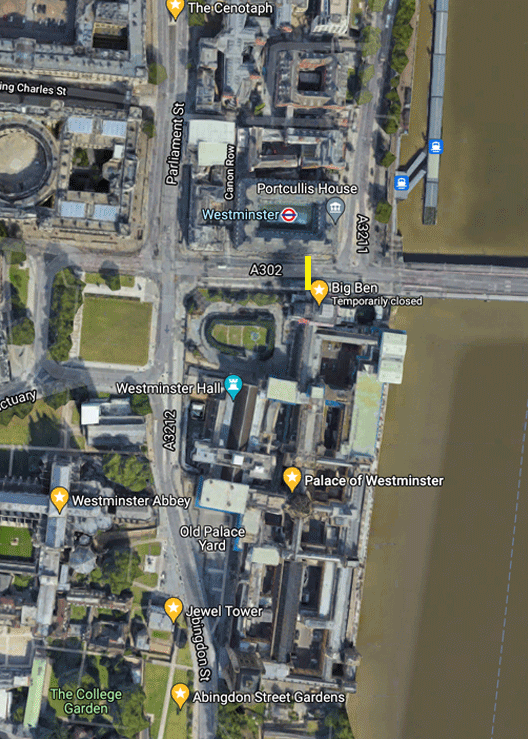 The tunnel is highlighted in yellow below. Couples and families that have been on a portrait shoot around Westminster – we stood directly above it at our meeting point, outside Cafe Nero facing Elizabeth Tower.
Back during the summer of 2020 when social distancing was in place, MP's had to queue up to enter the Houses of Parliament. As there are over 600 MP's in the UK use of the underground tunnel so not to spill out onto Westminster Bridge Road and create a possible security situation.
Once underground, away from the public's gaze, the social distancing pantomine stopped.
Covert Activist Plants
The CHIS Act allows the above list of government agencies to effectively put people into activists groups to aid and instigate criminality.
Mainstream press published the story as 'an angry anti-vaxx group called Alpha Men Assemble'.fn The Daily Mail even declaring activists have run military-style training sessions in preparation for a 'war' on the State.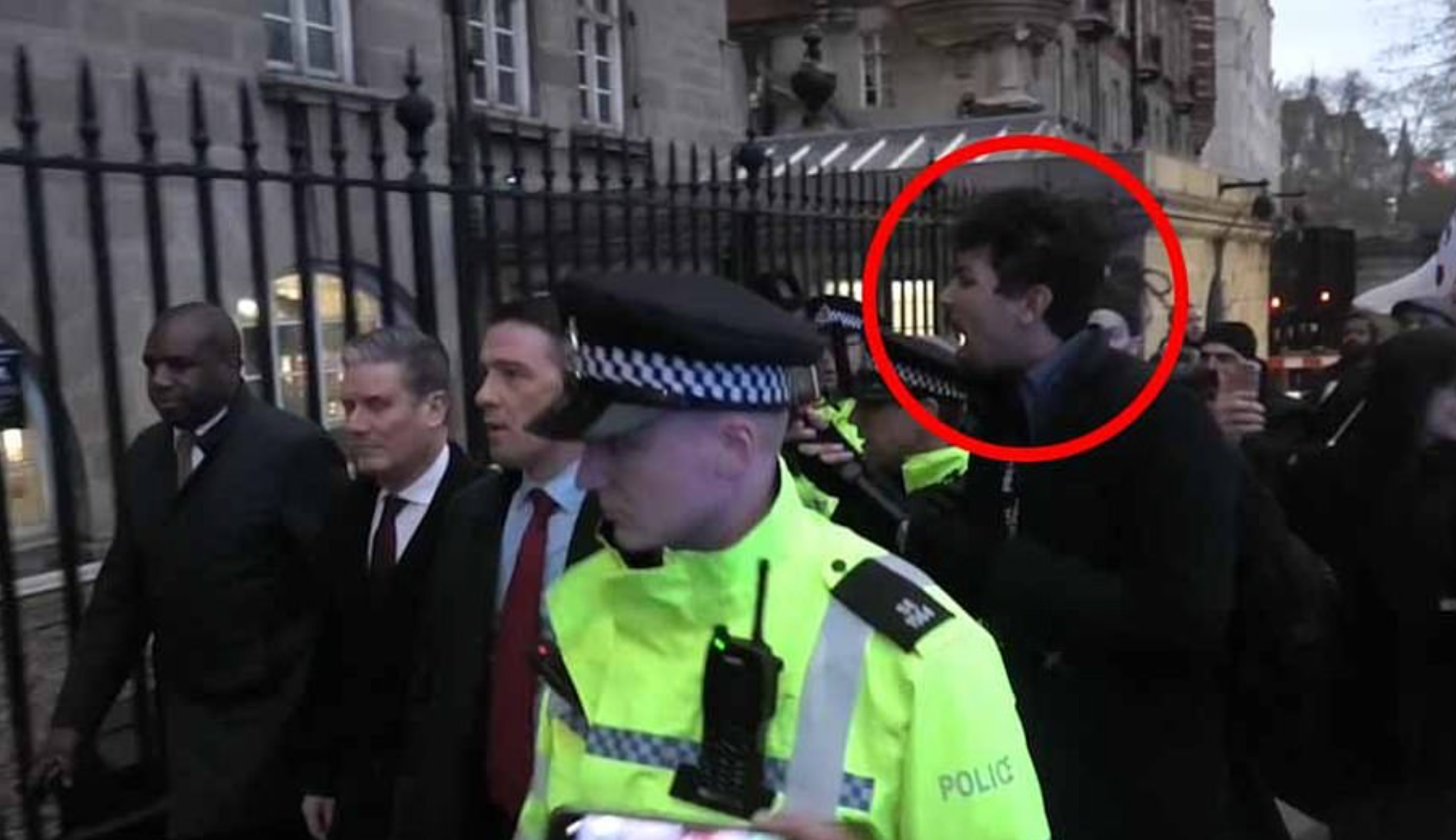 This serves the powers that be to colour all activists speaking out perhaps on: the 40% rise in disability and deaths reported in Q4 reports by insurance companies since Covid vaccine rollouts began.
Observational posts here.
City of Westminster posts here.
London Walking Tour articles here.
---
To receive a weekly roundup of new posts subscribe here. Any donations go towards funding research, reporting, independant video servers and growing the site. Thank you, Rajesh.
Bitcoin Wallet: 3Dzp87Gz7EhtQpHSYCBTSMN81GMeCQgAtm
Make a Paypal Donation Tip