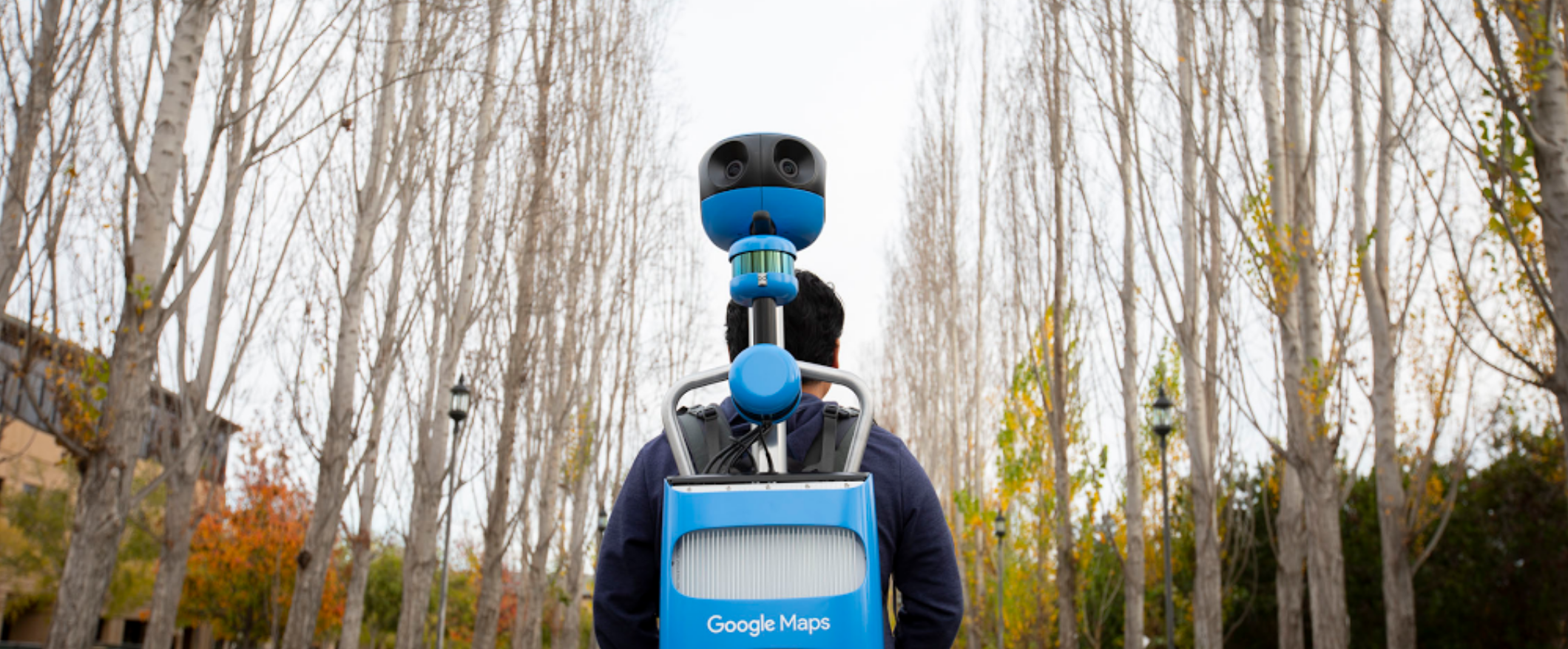 It was just another day, being a good citizen, obeying COVID-19 orders from Academic Public Policy experts when I heard news that Grosvenor Shirts had been liquidated.
Reminiscing what shops once were, I searched them on Jermyn Street with Google. Dropping the orange stickman outside the shop. In the reflection of the blue van's window, something caught my eye... apart from the 50% fire sale in their shop window.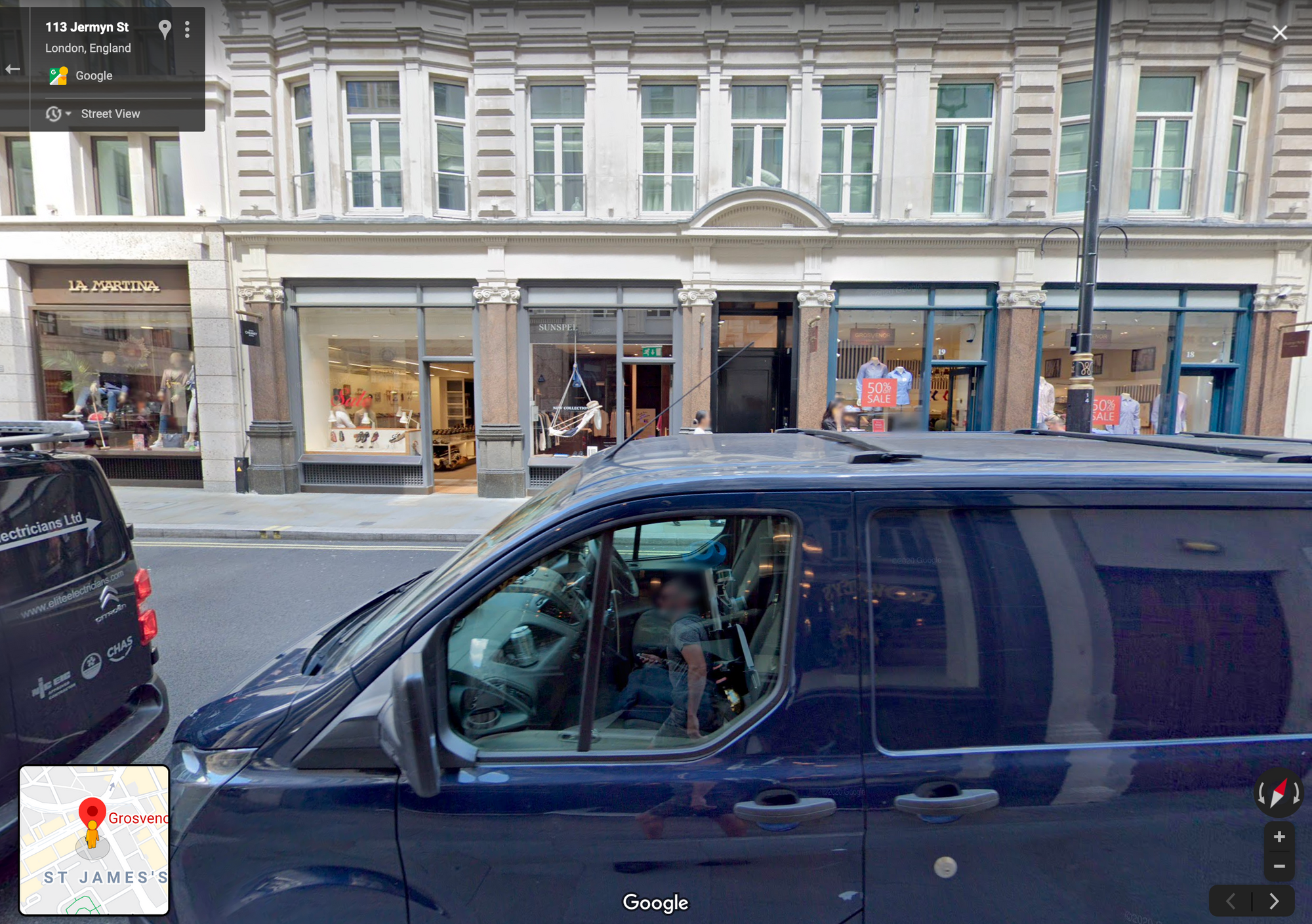 A curious creature, one that normally walks through crevices around the Grand Canyon, beaches, on boats and footbridges over lakes. I'd been led to believe these specimen were only to be found in tight, narrow spaces?
Its shows just how great Google foresight is to unleash these rigged camera systems on normal street sidewalks before the COVID-19. Now we can consume more content whilst indoors. Alone.
The 3-foot-9-inch contraption, weighing just 44 pounds and shaped like a vacuum cleaner with a punctured football above. Has multiple cameras that sit in the cut-outs, enabling 360 degree recordings.
Pick your flavour.
I can't wait to for all this to be over. Not just to see who takes over at 18-19 Jermyn Street, or the state of London's hospitality industry, but to be with friends and family again.