A good article from Janice Davis from TCW.
On Monday, January 24, a British politician did a remarkable thing. He resigned.fn
Lord Agnew, successful businessman, Tory donor, knighted then elevated to the Lords, later in 2020 appointed Minister for "Efficiency and Transformation", and charged with the custodianship of the £47billion handed out in Covid related bounce-back loans to banks and private companies, threw in the towel.
Much of the loaned cash, may never be recovered, some has been lost to fraud. As the counter-fraud minister, he 'felt' driven to do the honourable thing.
He criticised the Treasury and the British Business Bank (BBB), where management has been chaotic, oversight and auditing woeful, with those responsible showing no interest, or having little knowledge of the situation.
The sums involved are eye-watering. Of the £47 billion, £17 billion is unlikely ever to be repaid, with at least £5 billion lost to fraud. 60% was disbursed even before checks were introduced to weed out fraudulent claims.
It is believed that loans went to serial fraudsters, paying off gambling debts, and even to known gangsters. The tax authorities admit a mere £536 million has been repaid, but already £4.9 billion has been written off. All of these losses are from public funds – or law abiding taxpayers.
In December 2021, the Tax Payers Alliance (TPA) commented:
This £4.9 billion is only part of the total £17 billion estimated to be lost from unpaid business loans, as any losses were guaranteed by taxpayers. That's 36% of the entire scheme. And this is just the tip of the iceberg.
Furlough was a programme backed by taxpayers and targeted by fraudsters.
Now, the National Crime Agency (NCA) has accusedfn Treasury officials of rebuffing its offer to instigate a comprehensive investigation into the fraudulent misuse of Covid handouts, presumably to avoid embarrassment over the scale of the losses.
Instead of harnessing the wide-ranging powers of the NCA, the Treasury preferred to work with the National Investigation Service, an obscure body which investigates 200 cases a year.
A review of the biggest financial scams of the centuryfn a group of Canadian commentators list the following: Madoff $65 billion, Parmalat $20 billion and Enron $11 billion.
💰
£47 billion pounds = $63.7 billion dollars
These were played out internationally. Faced with the TPA estimate of a £17 billion hole in public finances with this one scheme alone, a single resignation from Government seems inadequate, but consistent.
In his resignation speech, Lord Agnew reckoned the total fraud across the public sector is now running at £29 billion a year, the equivalent of 5p on income tax; and the bounce-back element alone is equivalent to 1/3rd of the annual revenue of the new National Insurance (NI) levy of 1.25%, due in April.
Chancellor Rishi Sunak has promised to 'do everything we can do to get the money back' – initially, by raising taxes on law-abiding citizens. Hard-pressed households, already facing not-so-transitory inflation increases now on food and energy bills are furious.
In a recent article, 'co-written' with Boris Johnsonfn Sunak has defended this NI increase, despite open criticism from fellow MPs John Redwood, Robert Jenrick and Mel Stride, chair of the Treasury Committee.
Sunak and Johnson insist that they must go ahead with the health and social care levy, because it is the right plan, believing the increase to be progressive, because higher earners pay more. 'There is no magic money tree.'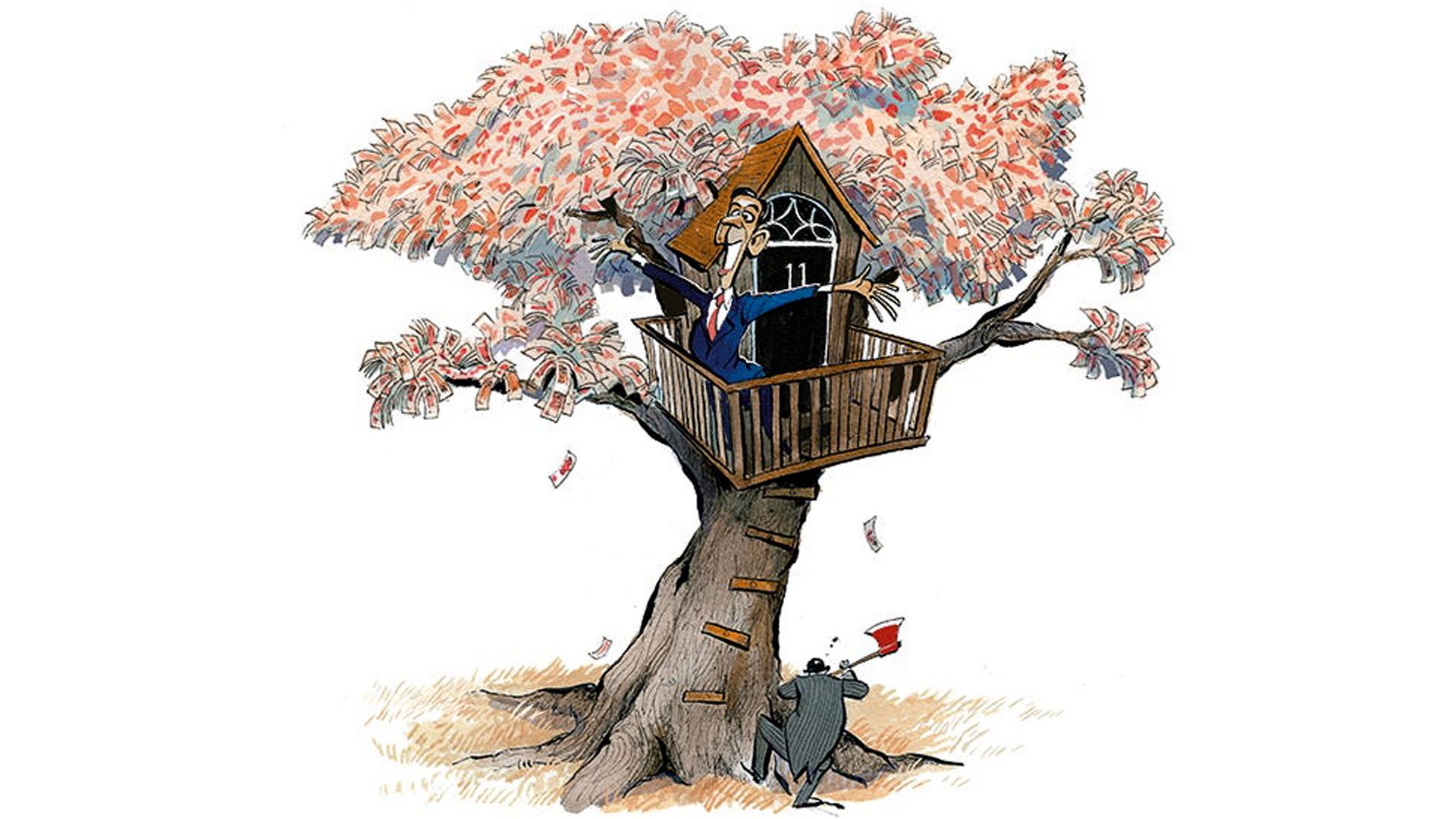 Cabinet colleague, Foreign Secretary Liz Truss weighed in with support. 'As soon as possible, we want to be in a position to lower our tax rates. But we do face a short-term issue, which is that we have spent significant amounts of money dealing with the Covid crisis that does need to be paid back.'
This is the same Liz Truss who last week 'defended' chartering a private jet to Australia after reports estimated the journey cost taxpayers around £500,000.
TPA Chief Executive John O'Connell says the tax burden now stands at a 70-year high. Critics will say that to increase this further, just to cover the scandalous government oversight of past public funds, takes some nerve.
With new revelationsfn coming to light about investments made from the Government's £1.1billion start-up scheme, Sunak simply batted aside tax-payers' alarm over the additional sums being sunk into, for example, an online betting start-up, BetConnect at a time when colleagues elsewhere consider methods of tackling gambling addiction.
Or luxury holiday firm Edge Retreats, which markets 'the world's finest' villas and private islands to the wealthy, which cost as much as £400,000 to rent – a week.
Darwin Friend, a TPA Policy Analyst, has stated: 'People who wrongly pocketed taxpayers' cash should be properly punished.' He could well extend this to cover those responsible for the mismanagement of the Covid handouts.
But this would be a break for the current crop from establishment families in the cabinet, who have only experienced being rewarded with distinguished careers from failing upwards.
More Observational posts here.
Corporate Photography sets here.
London Family Portrait Photography sets here.
---
To receive a weekly roundup of new posts subscribe here. Any donations go towards funding research, reporting, independant video servers and growing the site. Thank you, Rajesh.
Bitcoin Wallet: 3Dzp87Gz7EhtQpHSYCBTSMN81GMeCQgAtm
Leave a Paypal Tip