Today was not a day for family portraits in the City of Westminster.
Hundreds of thousands of NHS nurses held large marches at Downing Street today. Demonstrators marched from Regents Park to the BBC headquarters in a peaceful protest against mandating vaccines for health workers.
Many more took to the streets across Manchester, Liverpool and Birmingham to protest against the policy the NHS vaccine mandate to be cancelled to prevent staff shortages.
NHS staff must have a first jab by February 3rd and be fully vaccinated by April 1st to continue in frontline roles.
American Nurse Testimony
More Protests against the BBC
Since early 2021, there have been regular demonstrators on the corporations silence on the Covid-19 vaccines, as well as the record adverse reactions and deaths.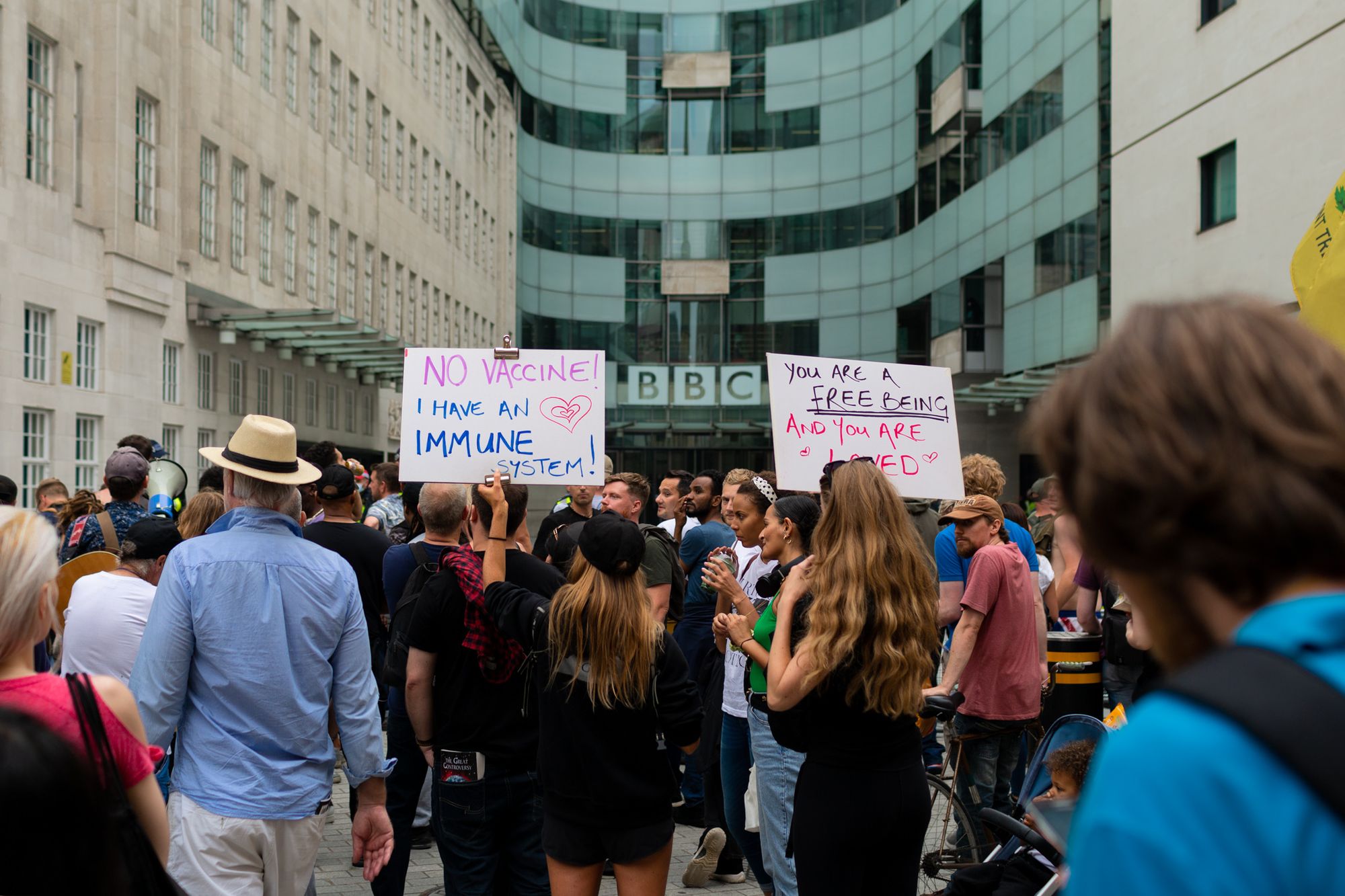 Tens of thousands of Nurses and NHS workers protest outside BBC Headquarters on Portland Place. Demonstrators lined the street all the way down Regent Street and beyond Oxford Circus.
More Observational posts here.
Biochemistry posts here.
Latest posts here.
---
To receive a weekly roundup of new posts subscribe here. Any donations go towards funding research, reporting, independant video servers and growing the site. Thank you, Rajesh.
Bitcoin Wallet: 3Dzp87Gz7EhtQpHSYCBTSMN81GMeCQgAtm
Leave a Paypal Tip