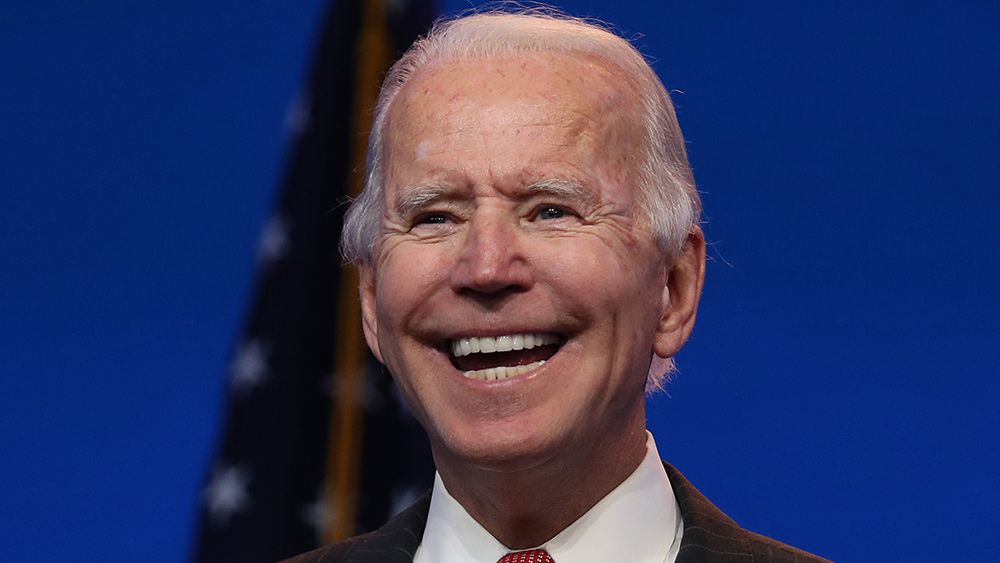 Pulling off a 'stunning' achievement by garnering the most votes in presidential history with over 81 million and beating Barack Obama's previous record of 69.5 million. Joe Biden took the White House.
His first day saw him take the oath to protect the nation. Then sign a slew of Executive Orders, one of which to ban fracking putting 70,000 American out of work.

Introduction
The fluid fracking position of Biden and Harris during the US Presidential campaign was one of many election highlights. Along with Foreign Policy barred from the Presidential debates, a move legacy media and big tech did well to finesse out of the public debate. Biden has voted for every major war in the last 40 years.
A nation for the first time in over 60 years, self-reliant on its own energy capacity, would see prices at the gas pump, the most regressive tax to the poorest jump 33% in the four months since the US Presidential Election.
August 31st 2020
We start with Biden campaigning in Pennsylvania, assuring his supporters he would not ban fracking in the key swing State.
"Look. Let me be clear, also. I'm not banning fracking in Pennsylvania or anywhere else. And I can protect.. protect Pennsylvania jobs. Period. No matter how many times Donald Trump lies."
October 7th 2020

A week later, Harris re-affirms Biden position on fracking on social media application – Twitter.
October 8th 2020
A day later, Kamala Harris appears on CNN's Democratic Presidential Town Hall 'Climate Change' broadcast. When asked by a Climate Activist, she states, in her defence, her own personal position on fracking:
"There's no question I'm in favour of banning fracking."
Harris understood her audience – Climate Activists. These are well meaning, low information people, programmed from a young age by the education system.
October 23rd 2020
Two weeks later, Harris landed in Atlanta and gave a prompt interview with reporters after un-boarding from her privately chartered jet (1:25-1:44).
Let's be really clear about this, let's be really clear about this. Joe Biden is not going to ban fracking. Erm.. he is going to deal with the oil subsidies. But that's, you know the President likes to put everything out of context, but let's be clear. What Joe was talking about banning subsidies, he will not ban fracking in America.
October 26th 2020
Three days later, Kamala Harris cleared up the Biden's campaign position in a hard-hitting daytime show.
"...Er first of all, without any ambiguity, Joe's clear... we will not ban fracking. Erm and, let's clear up further things, and we will not raise taxes on anyone making less than $400,000 a year. Period, full stop."
In his final speech before Election Day November 3rd 2020, Joe Biden returned to Pennsylvania for a rally in Pittsburgh, stating he would not ban fracking in the State. But "anywhere else" was dropped from his script.
"Let me be clear, I will not ban fracking in Pennsylvania. I'll protect those jobs. Period. No matter what Donald Trump says. But I tell you (beep beep) what , I will... I will... no longer fund oil companies with subsidies. Period."
After the polls closed the following day, and after more votes were delivered to polling stations. Jo Biden had been found to have received more votes than any other candidate in the history of US general elections. Over 11 million more than Barrack Obama. Truly remarkable.
We did it, @JoeBiden. pic.twitter.com/oCgeylsjB4

— Kamala Harris (@KamalaHarris) November 7, 2020
They did it.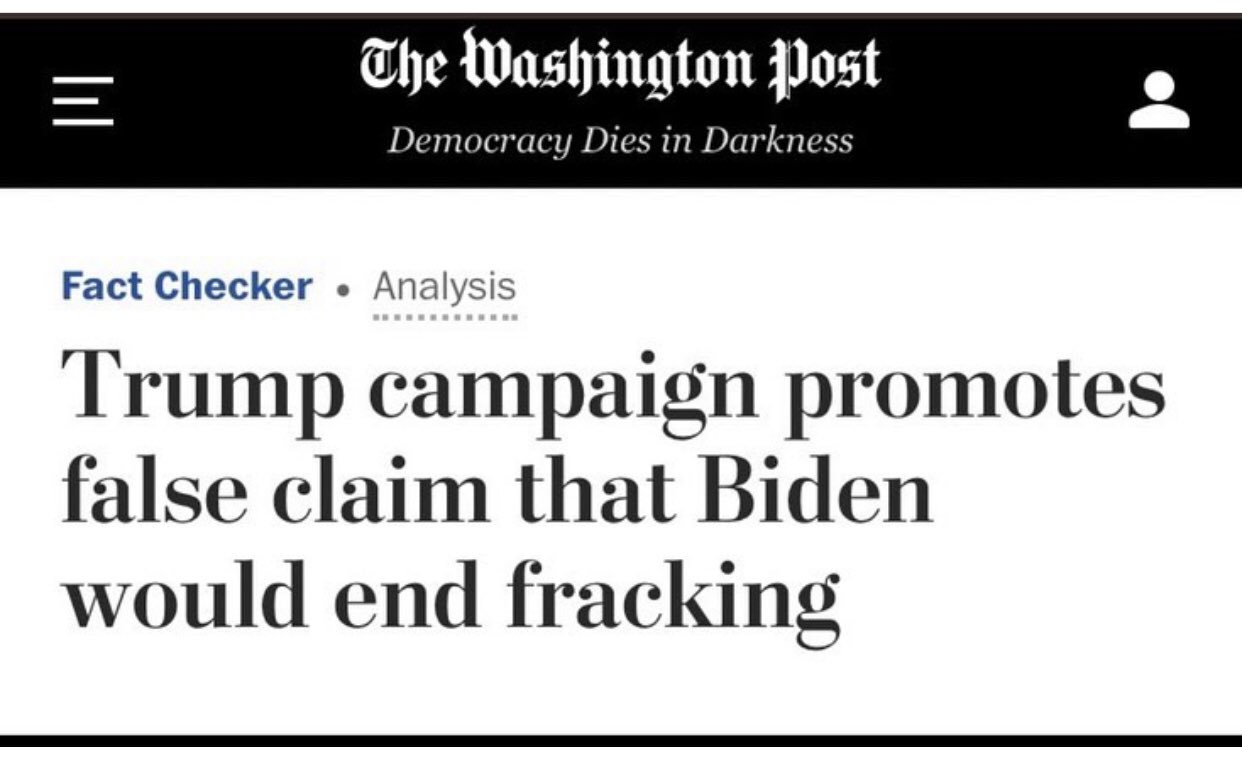 ---
Pennsylvania's Coal Production Post 2020 Election
There are 5 coal beds in the northern and central Appalachian Basin regions in the State of Pennsylvania. Two of which, the Pittsburgh Coal Bed and Upper Freeport Coal Bed have coal deposits.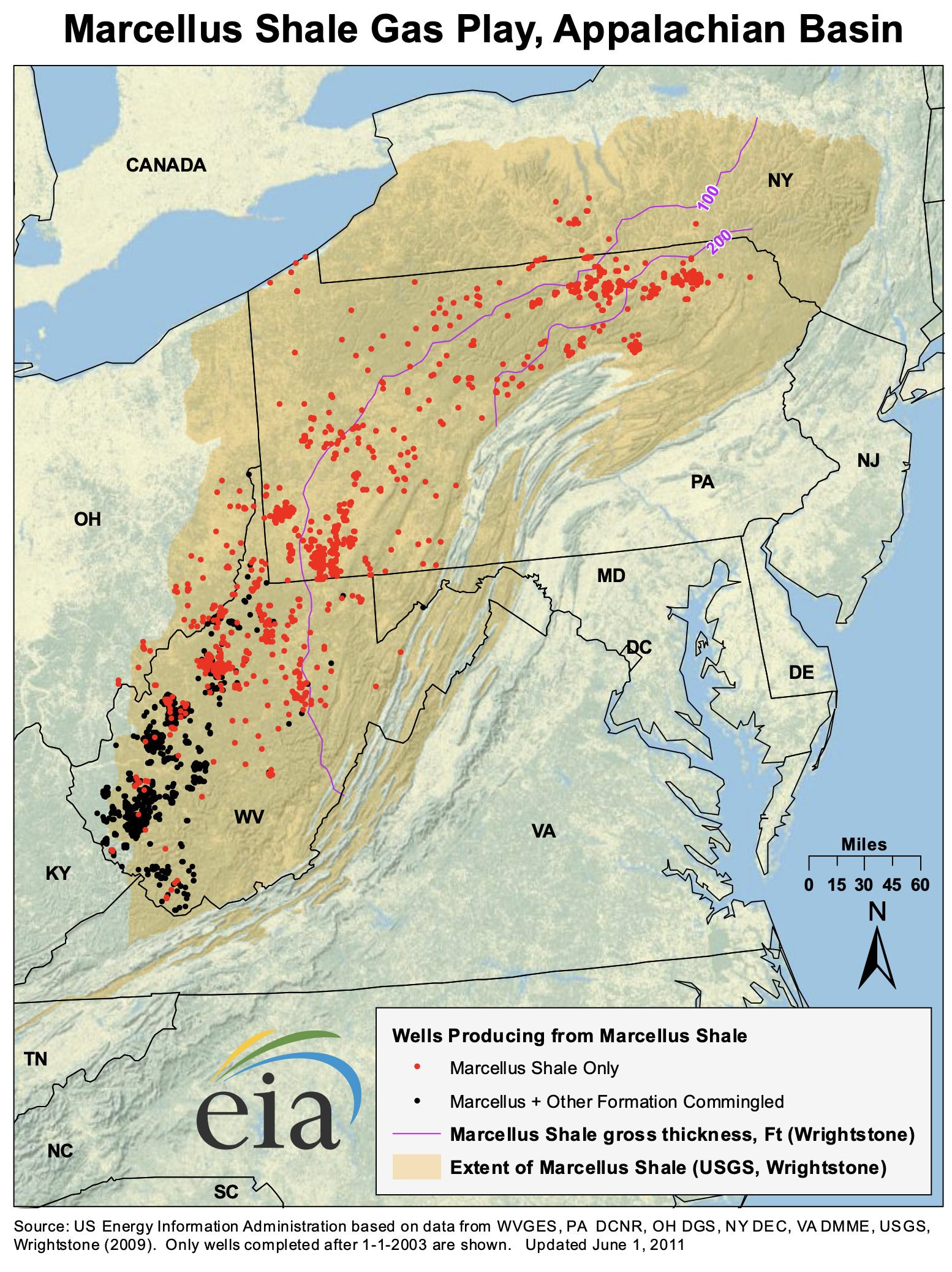 From the US Geological Survey 2002 Fact Sheetfn The Upper Freeport coal bed, marked in blue indicates regions with coal on federal land.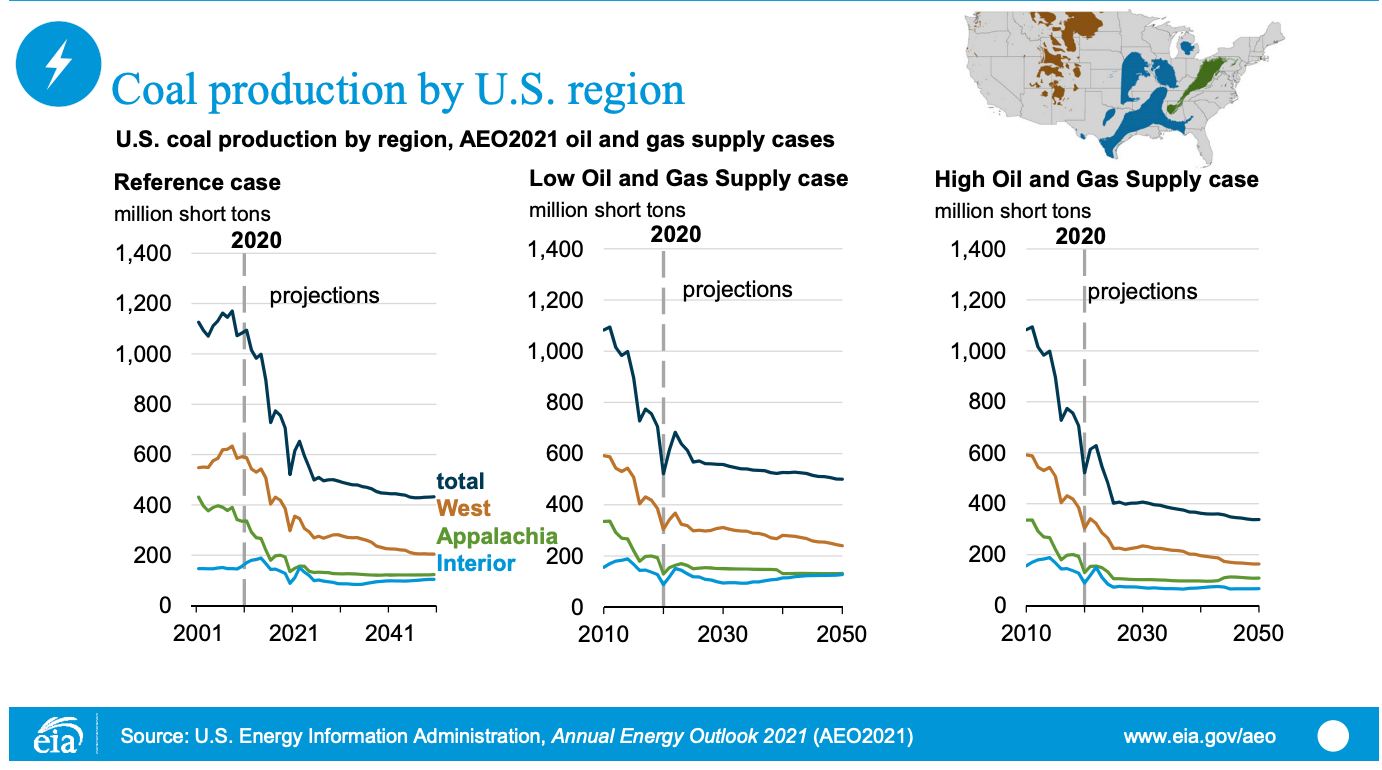 ---
Implications of Biden's Fracking Ban to USA & Canada
The proposed Keystone XL pipeline which would have passed (under) federal land was planned to run from Alberta, Canada to Houston, USA.
Biden's policy to move away from fossil fuels, means 10,400 construction jobs will be lost. Plus 42,000 jobs that come indirectly from employment opportunities. A total of $2 Billion in lost earnings for employees and $8 billion to Canadian and US tax receipts. This comes as a big blow to families already suffering from government lockdown policies that are forcing small business closures.
Canada will lose 2,800 construction jobs and 17,000 indirect jobs.
Where is the Keystone XL Pipeline?
The 1,210-mile Keystone XL pipeline route would have delivered crude oil from Canada to the USA. Taking a more direct path south than the existing Keystone Pipeline.
The Keystone XL proposed route, like the existing Keystone Pipeline system, would have began in Hardisty, Alberta Canada and extended south to Steele City, passing through Canadian Provinces of Alberta and Saskatchewan and continued south to the American States of Montana, South Dakota and Nebraska.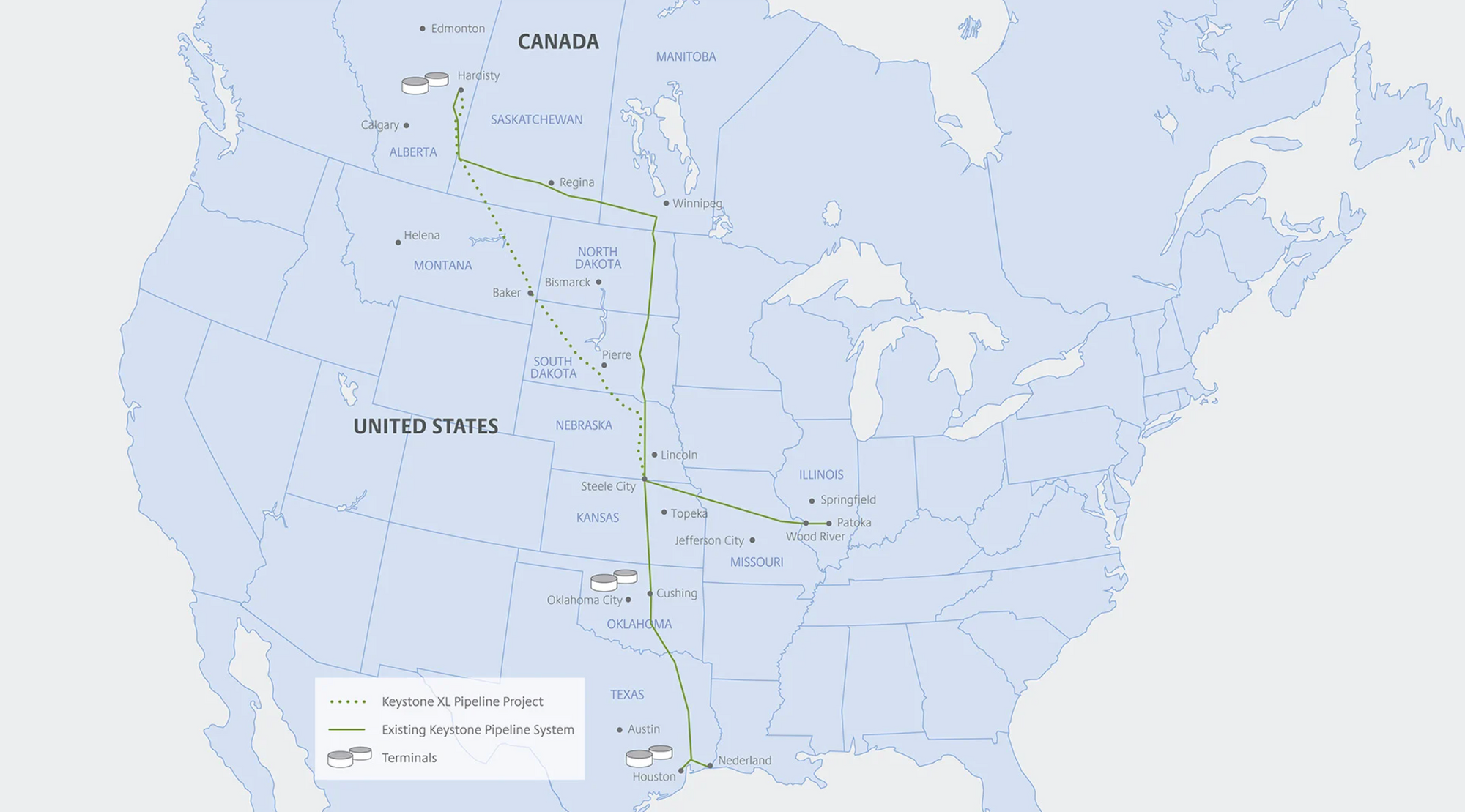 "Is a slap in the face to the thousands of union workers who are already a part of this safe and sustainable project. President Biden inherits a strong American energy picture – marked by low household energy costs, record emissions reductions and less reliance on foreign energy."
Mike Sommers President of Policy, Economics & Regulatory Affairs. American Petroleum Institutefn
Rescinding the permit ends construction on the Keystone XL pipeline. The United Association of Union Plumbers and Pipefitters endorsedfn President Biden 0n 17th August 2020 – after he had promised to kill the pipeline in May.
Green New Deal Advocates Run US Energy Policy
President Obama's State Department found 5 separate times the pipeline had no material impact on greenhouse gas emissions since crude would still be extracted. Shipping bitumen by rail or tanker would result in 28-42% higher CO2 emissions and more leaksfn. However, President Obama rejected the permit as an obligation to the Paris Climate accords.
Gina McCarthy, National Climate Advisor said the decision will help achieve Net-Zero in 30 years time.
"This is all about investing in the infrastructure we need to build that future that is going to get us to clean electricity and Net-Zero in 2050."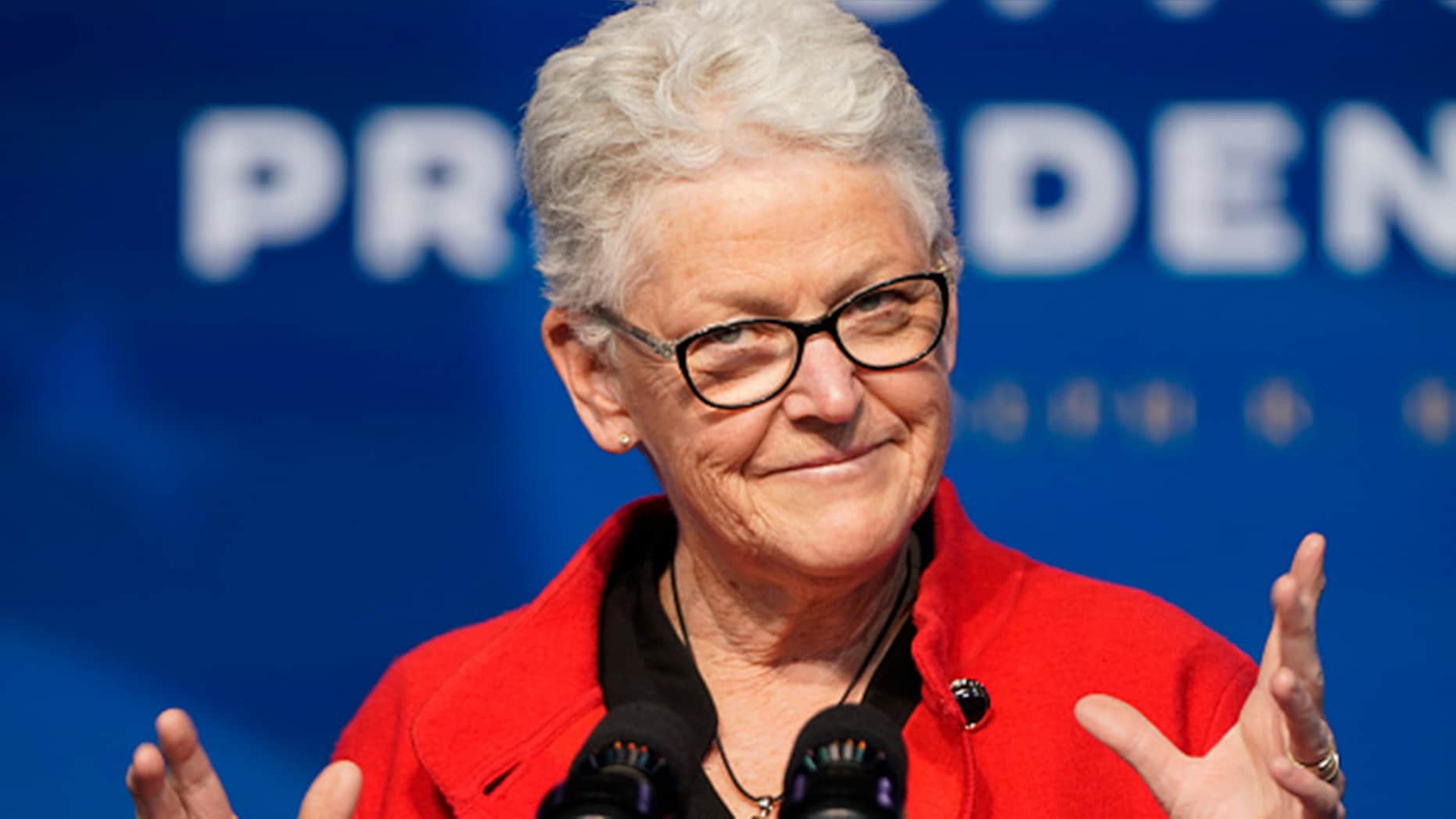 Neal Crabtree, a Welding Foreman, was one of the 11,000 left unemployed, explained why the pipeline is a political, not environmental decision which put America's power security at risk. The result will be more road pollution, to a heavily subsidised solar and wind power supply which California, Texas and Germany have witnessed to be unreliable.
Consequences of the Green New Deal to USA
In July 2020, the US became a net exporter of oil for the first time in over 60 years. Self sufficient and protected from large price shocks from OPEC. According to the Council of Economic Advisers, price decreases saved Americans $203 billion – annually. Which equates to savings of $2,500 for a family of four. Savings of nearly 7% of income for the poorest fifth of US households.fn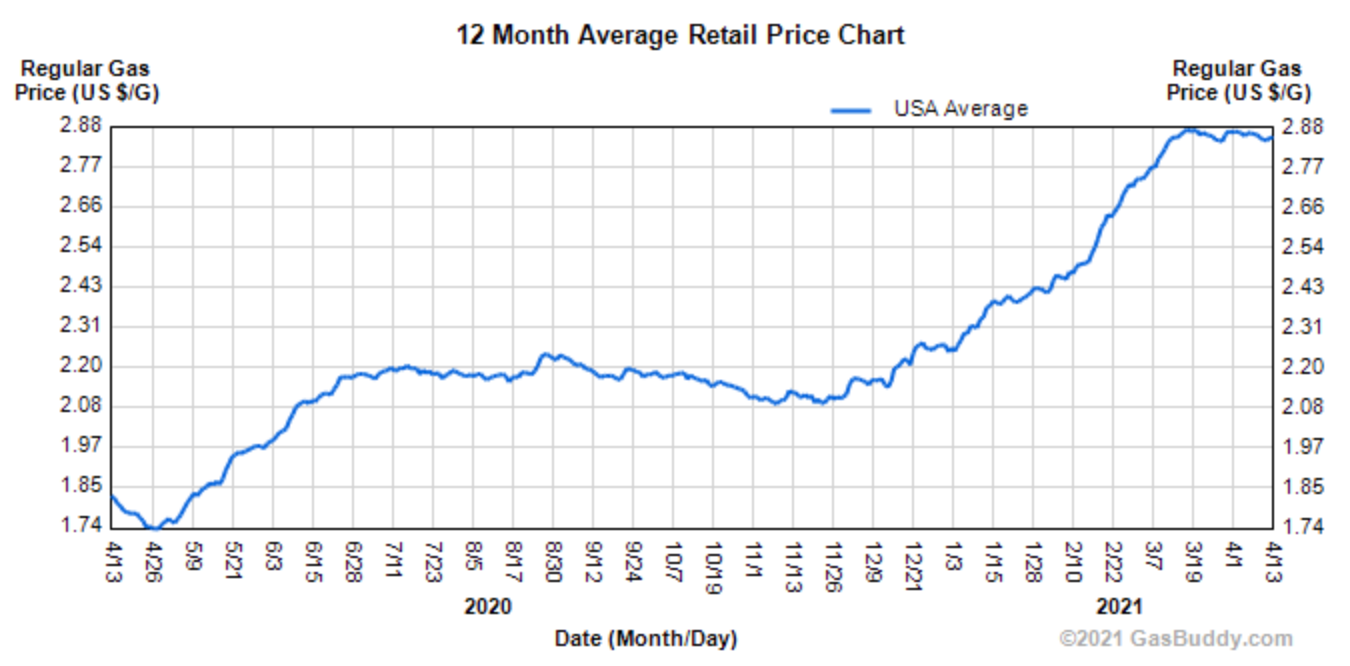 Since President Biden's confirmed election victory and his executive order banning fracking on federal land, suspending the Keystone XL Pipeline in January 2021. The average gallon of gas in the US has risen 38% from $1.74 to $2.84.
Red Indian Ute Tribe Calls Fracking Ban Illegal
The freezing of the government's fossil fuel leasing program has hit home to New Mexico's Red Indian communities. A State that voted comprehensively Democratic and for President Biden.
Luke Duncan, Chairman of the Ute tribes' Business Committee wrote a strongly worded letter to outgoing Acting Secretary of the Interior Scott de la Vega. Citing the fracking bans on federal land violated the US government's 13175 Executive Order with the Ute Tribe, its sovereignty and their right to self-determination.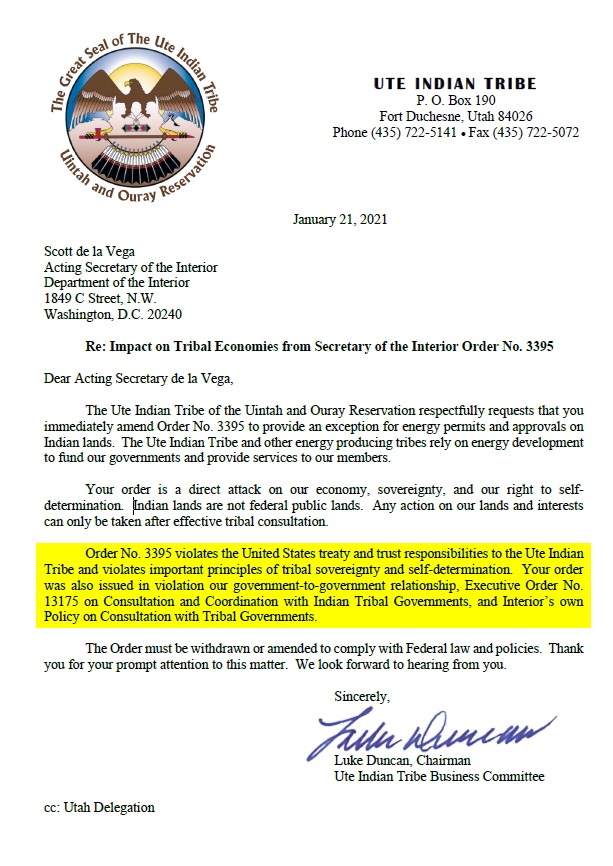 The Ute Indian Tribe operates its own tribal government and oversees 1.3 million acres of trust land. Producing around 45,000 barrels of crude oil per day in the Uintah Basin and 900 million cubic feet per day of Natural Gas.fnfn
Half of the energy produced in New Mexico and two thirds of the natural gas in the state comes from federal land. It has 7% of U.S. oil reserves and is the third-largest oil-producing State.
Where do Red Indian Ute Tribe live?
The Ute Indian Tribe resides on the Uintah and Ouray Reservation in northeastern Utah about 150 miles east of Salt Lake City, New Mexico. Three bands that comprise of the Ute Indian Tribe: the Whiteriver, Uncompahgre and the Uintah. The tribe is 3,000 strong with most living on the Uintah and Ouray Reservations.

Representative Deb Haaland, from New Mexico now serving in President Biden's Cabinet as Secretary of the Department of the Interior is of Red Indian heritage. She supports the Green New Deal and is opposed to drilling.
In 1880, Chief Ouray and other Utes traveled to Washington. D.C. to negotiate a treaty that would result in the removal of the White River and Tabeguache Utes from Colorado to the Uintah Basin in present day Utah.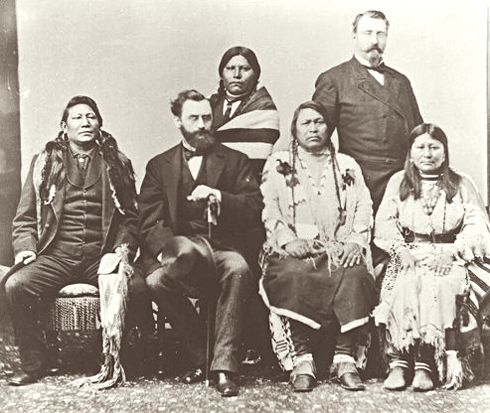 140 years later, the Ute Tribe now has to work with the US government, now with a fellow Red Indian to discuss the use of their own land. I'll revisit this remarkable story in 2022 to observe what has happened since.
To receive a weekly roundup of new posts subscribe here. Any donations go towards funding research, reporting, independant video servers and growing the site. Thank you, Rajesh.
Bitcoin Wallet: 3Dzp87Gz7EhtQpHSYCBTSMN81GMeCQgAtm
Leave a Paypal Tip