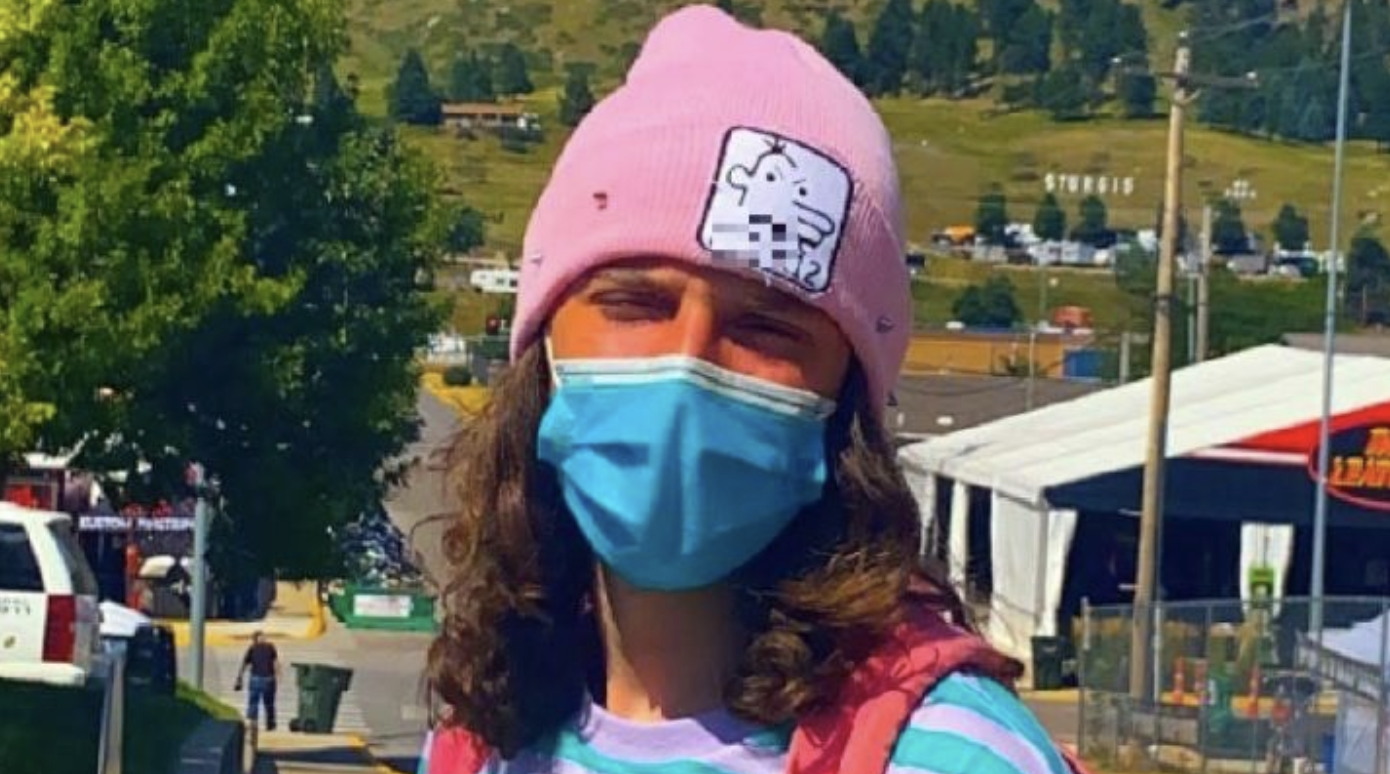 Mr Jackson Reffitt, was interviewed on CNN after he reported his father to the FBI for attending Capitol Hill in Washington DC.
Guy Reffitt, was arrested at his home in Wylie, Texas charged with obstruction of justice and unlawful entry. According to an affidavit, the 48-year-old was recorded on video outside the Capitol on January 6th and later threatened his wife and children if they turned him in.
After the interview, Reffitt set up a GoFund Me and received immediate financial support.
"Every penny is another course in college or me saving it for years to come. I might be kicked out of my house due to my involvement in my dad's case, so every cent might help me survive. Thank you so much. Seriously!"
Mr Jackson Reffitt Updates his Sponsors
Within 24 hours, over a years worth of college tuition had been donated.
"Wh-? How? You guys have already almost paid for a year in college for me? This is such a mixed of emotions today, easily the worst day of my life but I have almost never felt so loved."
A day later, Mr Reffitt increased his donation target after easily surpassing his initial college fund requirement.
"I'm raising the goal to $100,000 from requests and it's STAYING at $100,000. Thank you everyone for your messages, they have all been read and cherished, thank you."
Three days later Mr Jackson Reffitt doubles his fundraising target to $200,000.
As the first week of the Biden Presidency came to an end. Mr Jackson Reffitt informed donors that advisors would now handle his fund.
I understand having a donation this big is hard to wrap a head around, but this is going to financial advisors. I am not dumb enough to just sit on it, that's to dangerous for an 18 year old. thank you guys for your messages with your support and help that a donation can't achieve, I have read every message you to this point and I plan on trying to respond to as many as I can! please check your emails!
He asks Twitter followers to support AOC and others, like Helena Duke, who called her Mother out the week prior and has set her college GoFund Me at $150,000.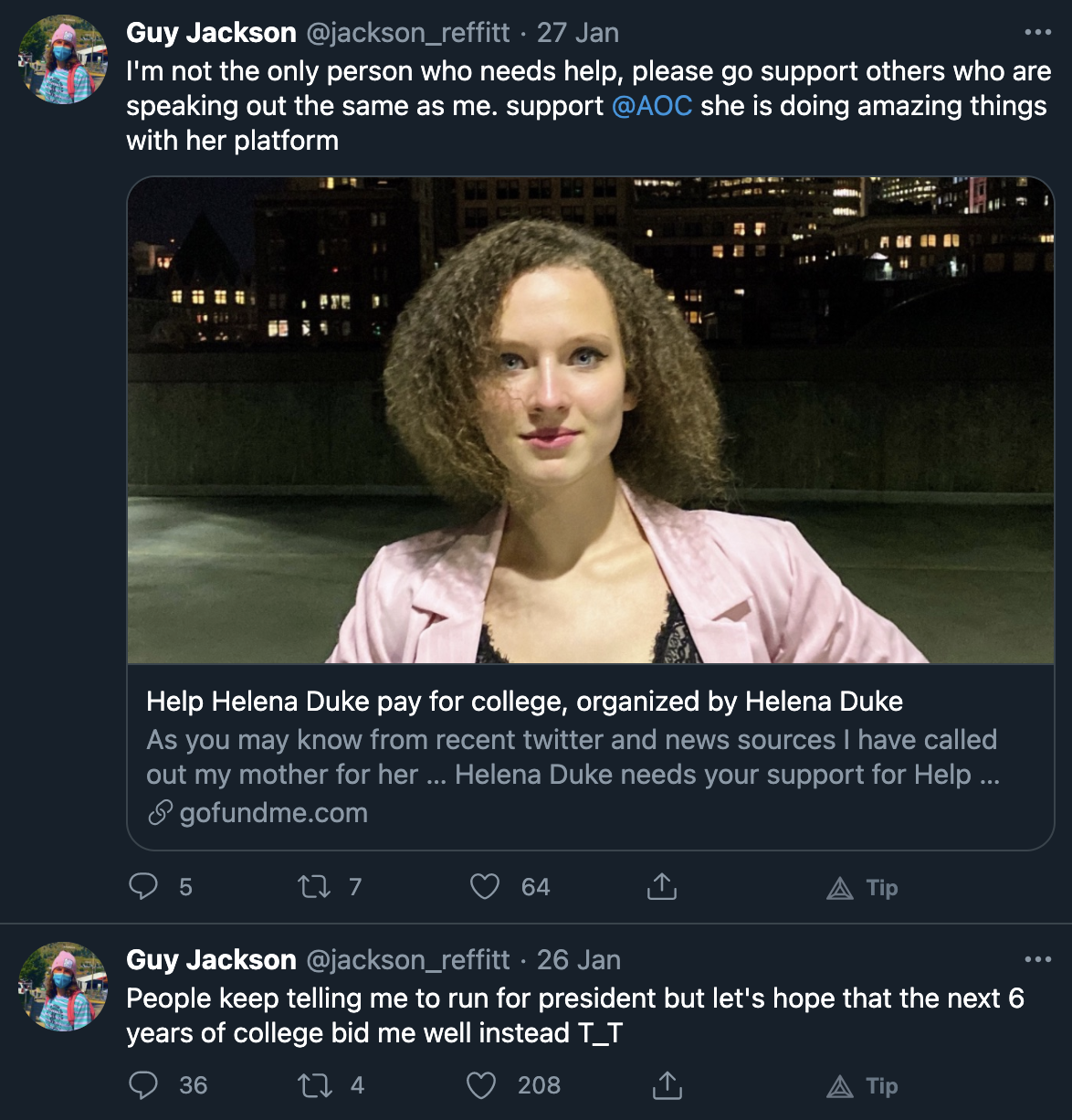 "As you may know from recent twitter and news sources I have called out my mother for her actions. At the moment I have no idea how I will be paying for college as I have little financial support. I have a dream of one day becoming a lawyer but I need help to get there. I hope to attend college and then go into the peace corps. Eventually I hope to enter into law school. I want to make the world a better place I just need some help."
Mr Jackson Reffitt's actions were applauded by many in legacy media and political commentators. With possible detractors given a stern warning by CNN's Chris Cuomo, younger brother to NY Governor Killer Cuomo, that he would set his followers after them.
Now that the Reffitt family is divided, let us begin to heal the nation...
Make a Paypal Donation
Journal is run in part by commissions through qualified purchases from affiliate links, at no cost to you. I have no plans on calling my parents out, but if my work has brought value, please consider becoming a Member or donating towards my website. Thank you for visiting, Rajesh.