Jim; short for Jimmy, a boys' name of Hebrew origin, meaning "he who supplants".
---
This week I was forwarded 2 spells transmissions' by two lovely native Californian couples. Pre-coof, they regularly flew into London for their vacation. A reverse pilgrammage of sorts, which always included an afternoon gastro pub lunch at The Mayflower.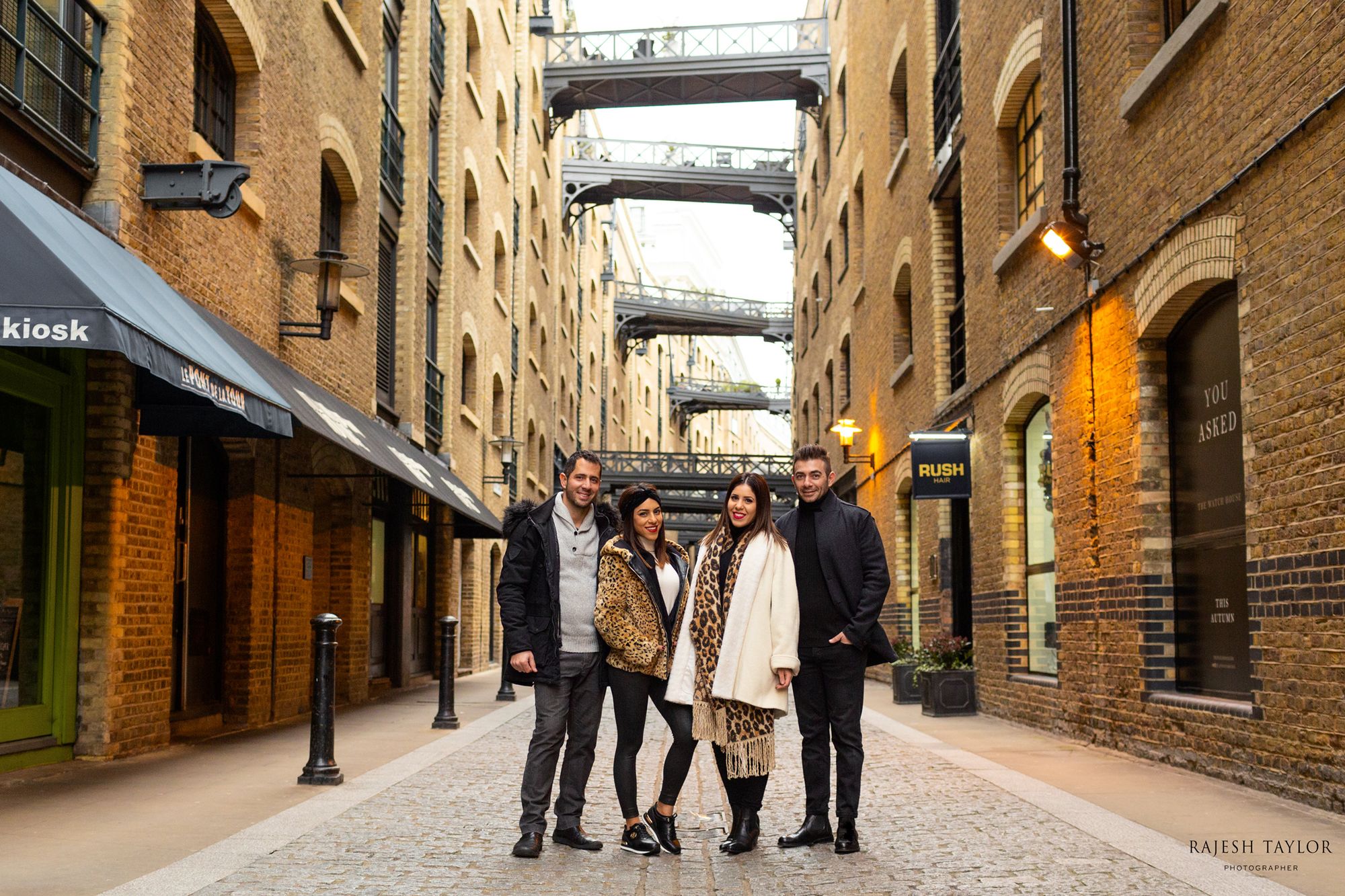 It was 1620 when the good ship Mayflower left from London. Sailing to Southampton for supplies and meeting up with second ship Speedwell. The plan was to cross the Atlantic together. Speedwell never made it out the port, springing a major leak. Much like the week long experiences yours truly had planned for American families last year.
July 2020 would have been the 400th anniversary of that first voyage to the New World.
Both couples in the photo above up'd sticks this year. Moving to the land of the (more) free – Florida. With the west-to-east coast move, I witnessed their perspectives change. Perhaps when you make a physical move, cognitive ones become a whole lot easier?
Exhibit: Spellcaster No.1
Jimmy Kimmel
OK, let's see.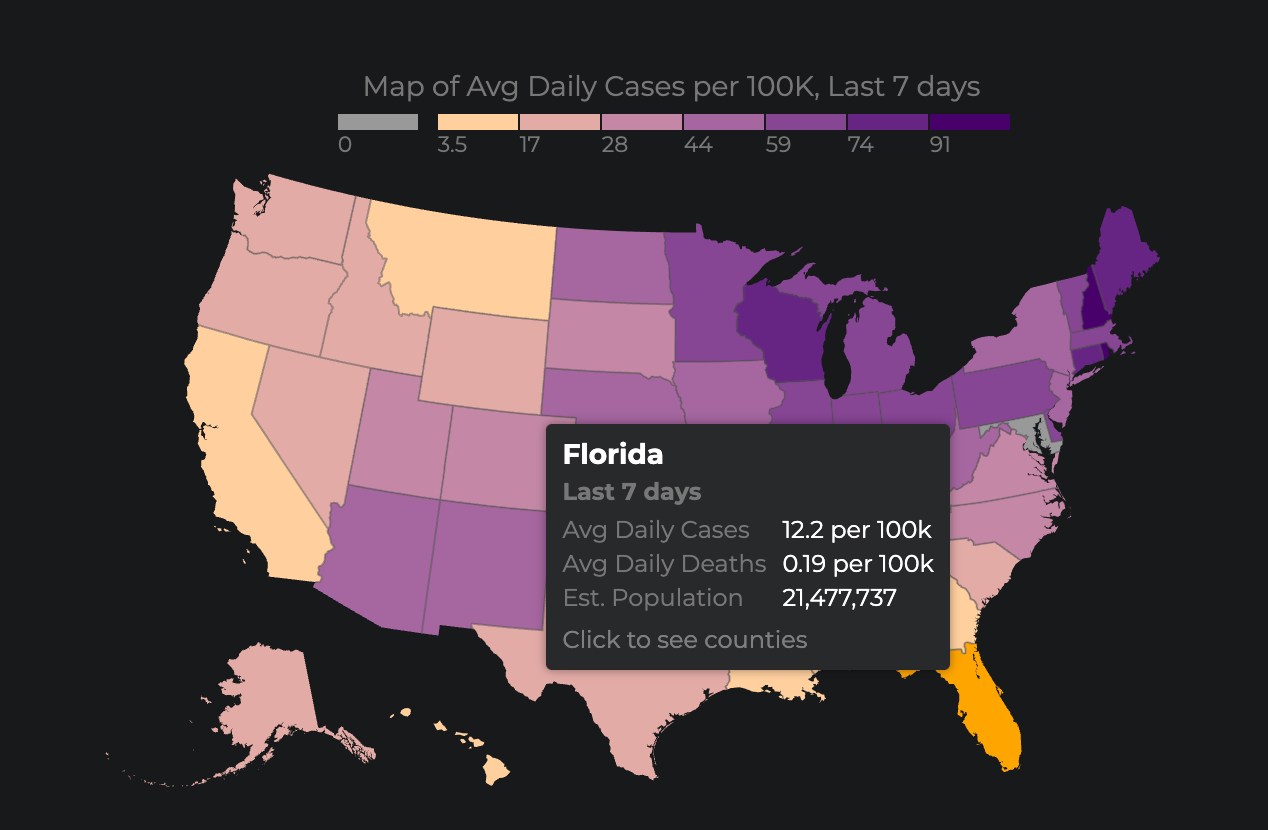 12.2 cases for every 100,000 people.
Florida did not have blanket business & school closures, mask mandates and strict (un)social distancing and for some reason, is faring better than the State of Michigan, placed by Governor Whitmer under draconian lockdowns at various times during 2020 and 2021.
Compare Florida's 12.2 cases to Michigan's 65.5 cases per 100,000 over the last 7 days.
The death comparison is far more shocking. The 7 day average number for Covid deaths in Florida is 0.19 per 100,000. In Michigan, it's 1.2 per 100,000. 6x higher.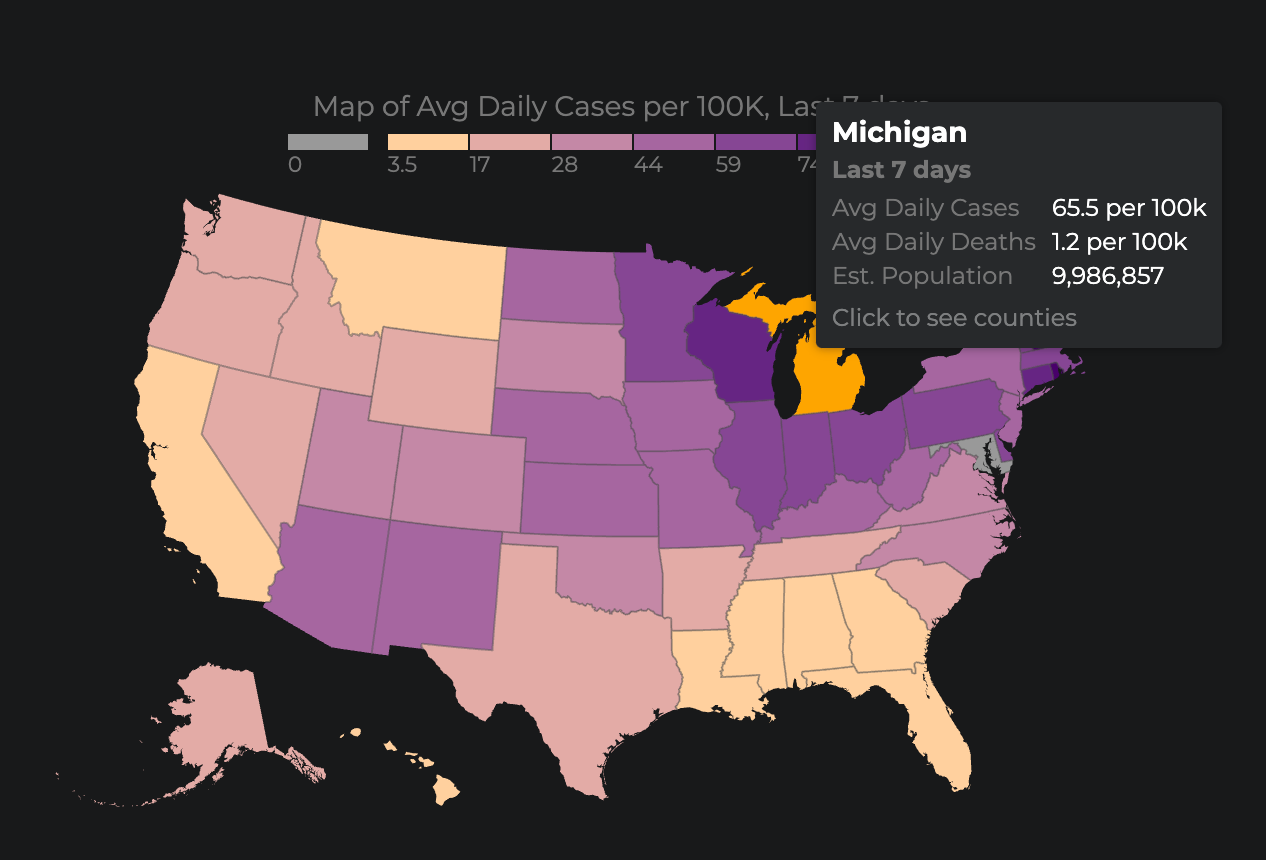 Delaware (above right) is President Brandon's Biden's home state. The daily 7 day average case rate is runing even higher – at 67.2 cases per 100,000. I do ask myself why this isn't flagged up the Prime Time spellcaster, considering harborer of truth – The NY Times collates the figures. It's like he purposely wants to leave an incorrect ascertion in the heads of his 2 million plus followers...
Only the US Virgin Islands (8), Guam (5), Puerto Rico (3) and American Samoa (zero) have lower Covid case numbers than Florida, which has a population of 21 million plus.
Attacks on Governor DeSantis will continue well into winter. He's fighting back on woke culture and wants to ban Critical Race Theory in schools. My new Floridians have "awakened" but at the same time, are feeling "spooked".
Recently they've been asking me: Raj, why so many footballers collapsing with heart problems? (Obviously, verbally sanitised.)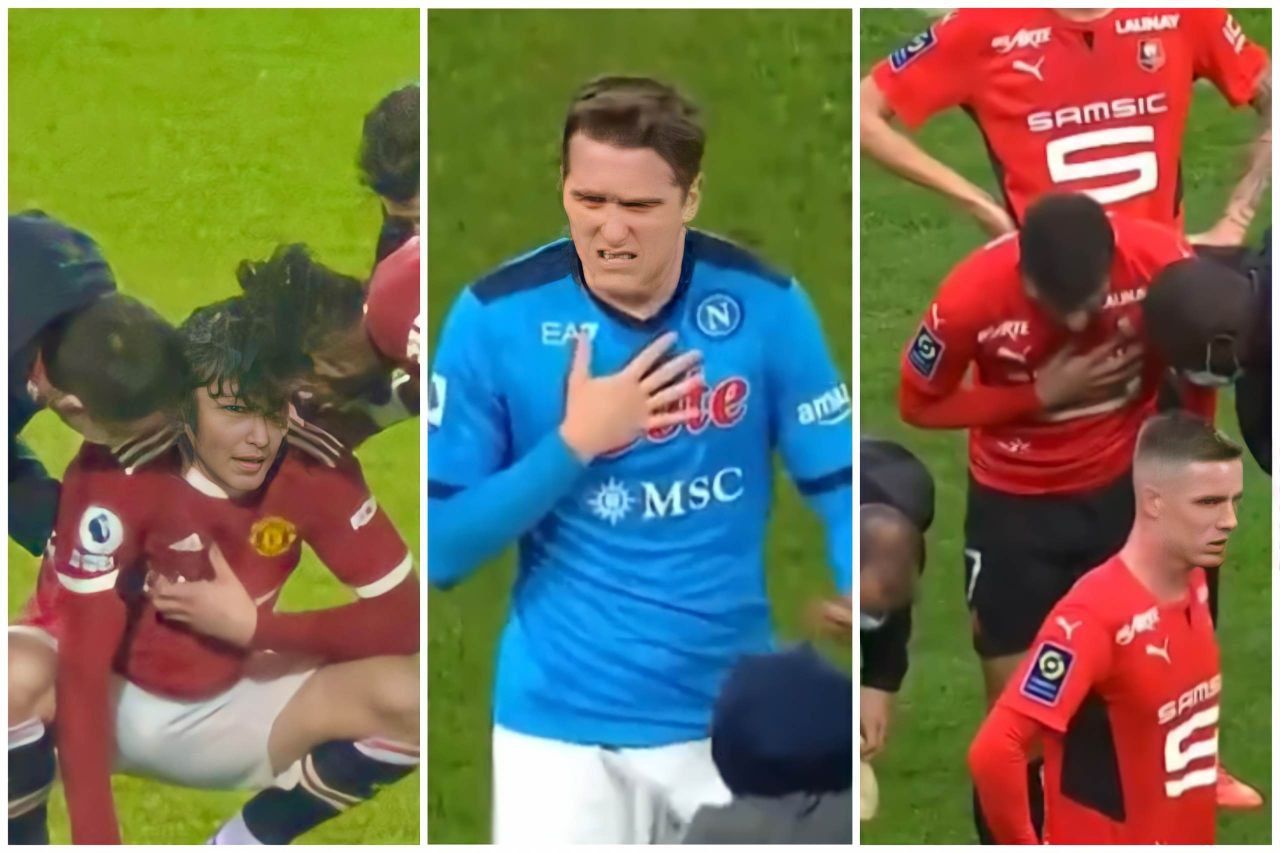 Sergio Aguero, 33, Barcelona striker admitted to hospital for cardiac exam after suffering heart condition during match. Now retired.
Wessam Abou Ali, 22, Professional Footballer collapses on pitch during game.
Fabrice NSakala, 31, Besiktas Defender collapses on pitch during game.
Jente van Genechten, 25, Footballer collapses on field due to heart attack.
Rune Coghe, 18, Belgian footballer suffers cardiac arrest on pitch.
Dimitri Lienard, 33, FC Strasbourg midfielder collapses during game.
Emil Palsson, 28, Sognal midfielder collapses due to cardiac arrest during game.
Helen Edwards, Referee taken off court during World Cup qualifier due to heart issues.
Of course, not all retire, some die from their heart attacks. But to keep this journal short, I won't add other sports to the list.
Jens De Smet, 27, Footballer collapses on field, passes away of heart attack.
Frederic Lartillot, French Footballer collapses in changing room, passes away due to heart attack after game.
Benjamin Taft, 31, German footballer collapses after game, passes away due to heart attack.
Deaths resulting from experimental gene therapy is being kept shushy shushy by legacy media. Not good for rooster boosters sales. But an 8 standard deviations from the mean – in the wrong direction, certainly has woke a few up.
One option for the UK government is to shut down the football programme over Christmas citing "Christmas Tree Syndrome", "climate change" or my favourite – "Too much freedom."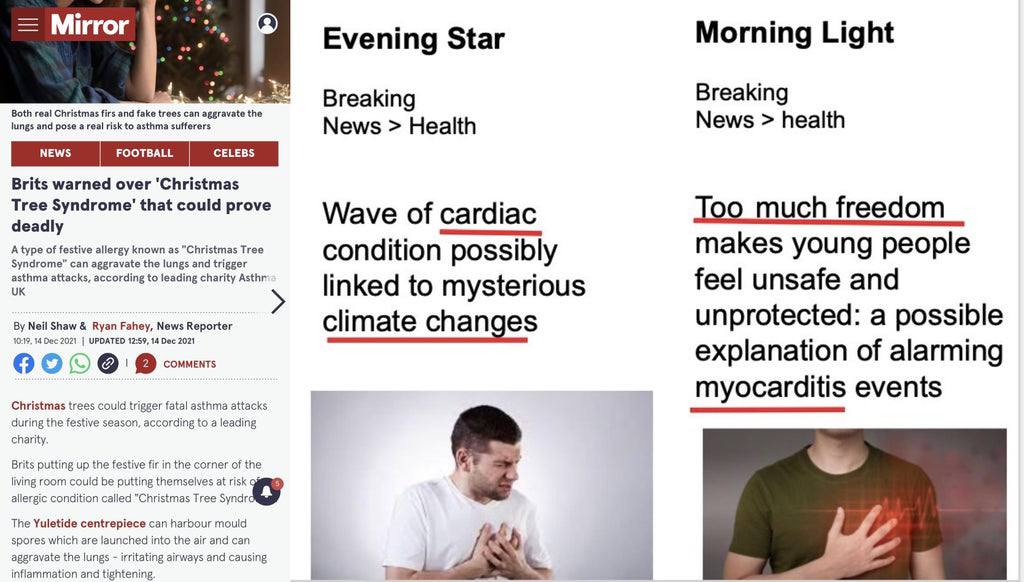 Or, amplify the news cycle with a manufactured increase of positive PCR tests for Omicron.
A Dummies Guide to Increasing Cases for Omicron
Play the clip.
Transcript Andrew Kauffman M.D. (0:43)
"Several labs have indicated that for one widely used PCR test, 1 of the 3 target genes is not detected. And this test can therefore be used as a marker for this variant.
OK so hear what their saying, normally in the PCR protocol there are 3 primers. And if you have a positive for all 3 then you have a positive test. So what there saying is the Omicron only is positive for 2 out of those 3.
So in other words if previously you had a negative PCR test – now they can call it a positive PCR test for Omicron. So they essentially didn't have to create a new test.
They just found a way to convert negative results into a positive results and then say its this new thing. And because they're increasing the cases, because by definition they have to increase the cases because these would be been called negative before."
Here's the link to WHO's Omicron SARS-CoV-2 Variant paper referenced in the full interview, well worth watching.
Now add in that The World Health Organisation stated on 21st July 2021 (on their website) PCR tests should be removed as they are inadequate for SARS-CoV-2 testing and should be withdrawn by 31st December 2021.
If they were inadequate in July why wasn't it withdrawn that very day. Meanwhile, today's headline news on the BBC: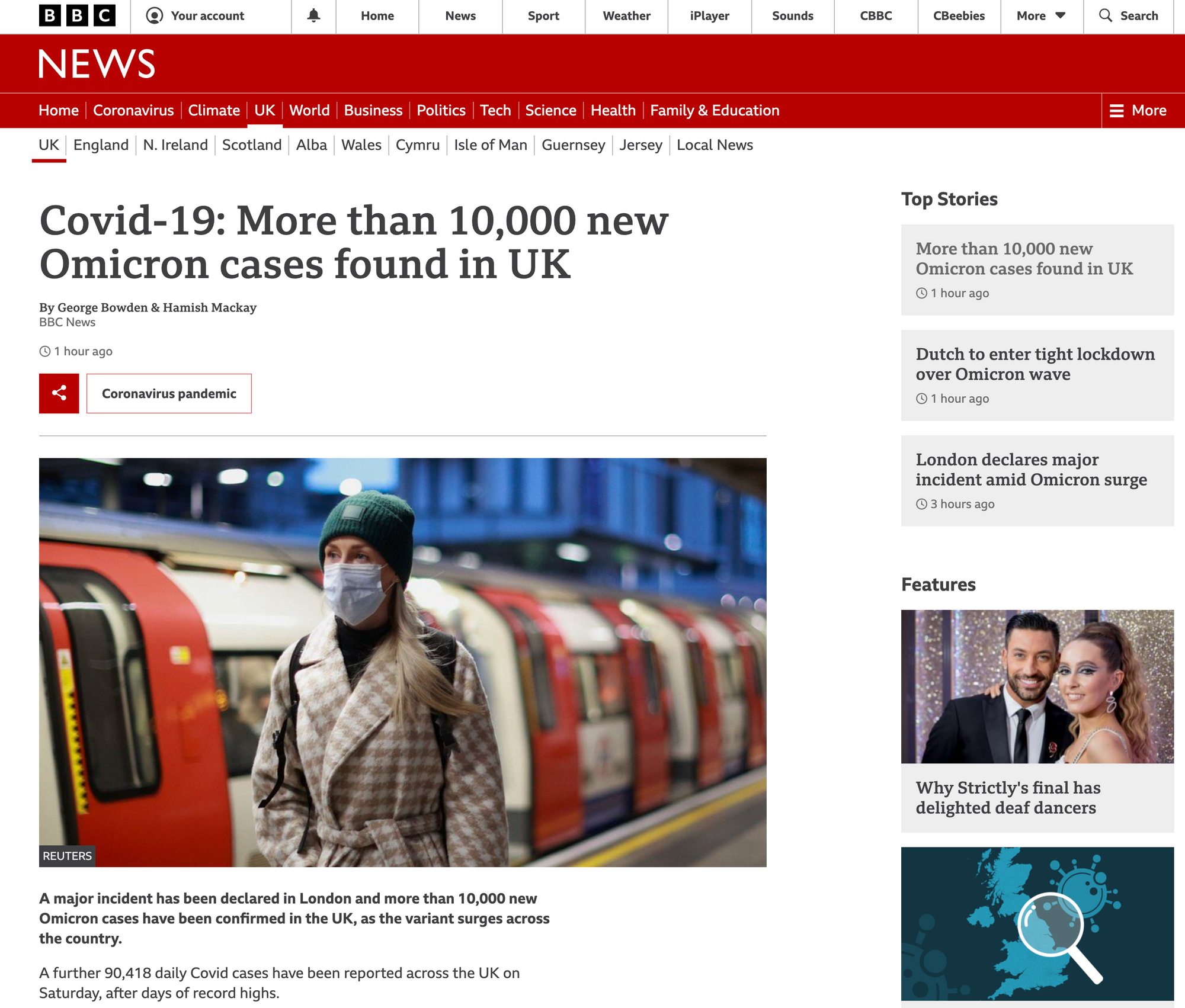 Exhibit: Spellcaster No. 2
Jimmy Fallon
Our second supplanter.
What did Fallon get in return for selling his soul? His face smacks of inner turmoil. Would anyone care to check his name against those flight logs to that Caribbean island. Previously very popular with science academics, hedge-fund managers, political elites, royalty and the odd Mossad agent.
CIA's MK Ultra Programming for Xmas Song Lyrics
"Y'all know what time it is.
It's time to get those boosters.
Hahaha.
Aagh?
It was a masked Christmas, we stayed in the house.
We covered our nose and covered our mouth.
But it's Christmas time.
We'll be in line for a booster. (For a booster.)
It was a masked Christmas.
We hopped on a Zoom. (Hopped on a Zoom.)
I can only get WiFi in the laundry room. (Laundry room.)
But it's Christmas time. We'll be in line for a booster."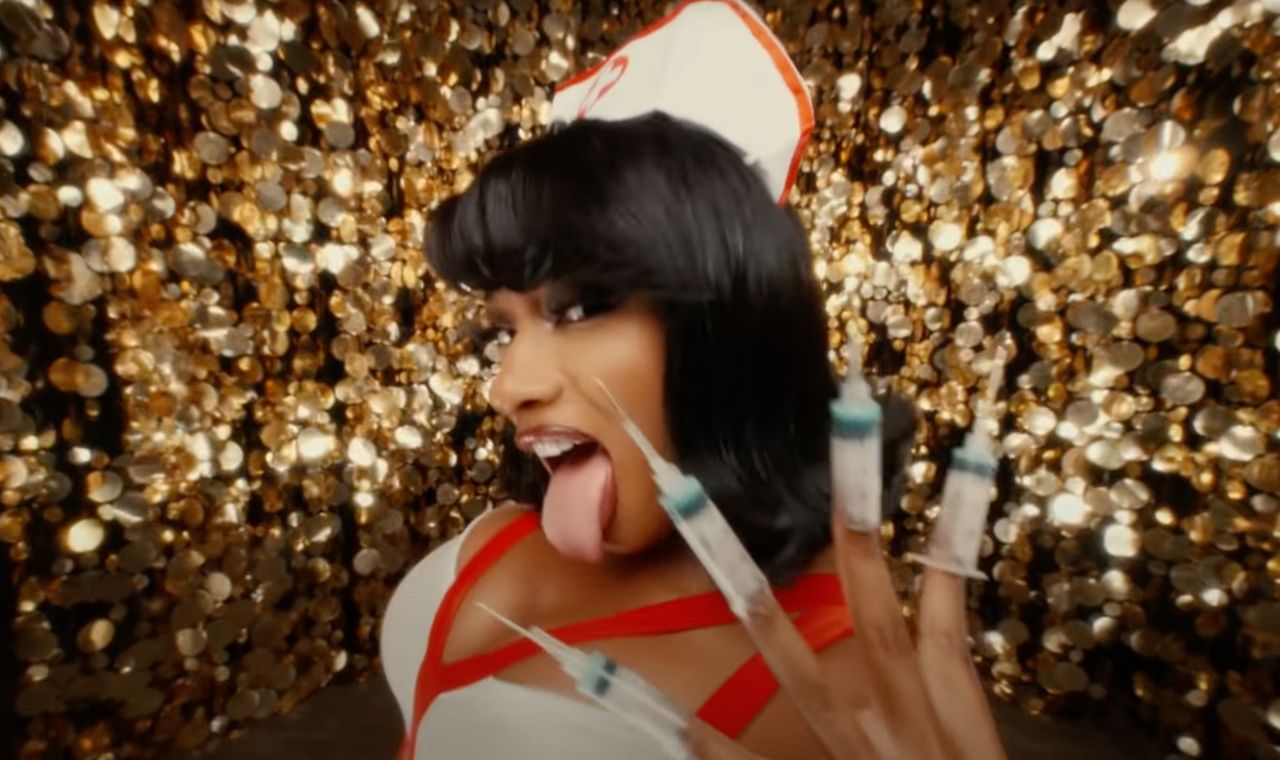 ---
Ideas for this Christmas:
• 90 ng/ml of Vitamin D
• 22 mg/ per pound of Vitamin C
• Turn the TV off.
• Daily outdoor walks, without electronic devices.
Merry Christmas everyone.
Subscribe here to receive the Journal Newsletter and join the Member Discussion below. Thank you, Rajesh.