Memorials, Plaques & Statues
Armistice Day 2020
London's 2020 Armistice Day is ruined by Extinction Rebellion Stunt at the Cenotaph. Just yards away from Downing Street, by a convicted drug dealer and 30 year Nurse.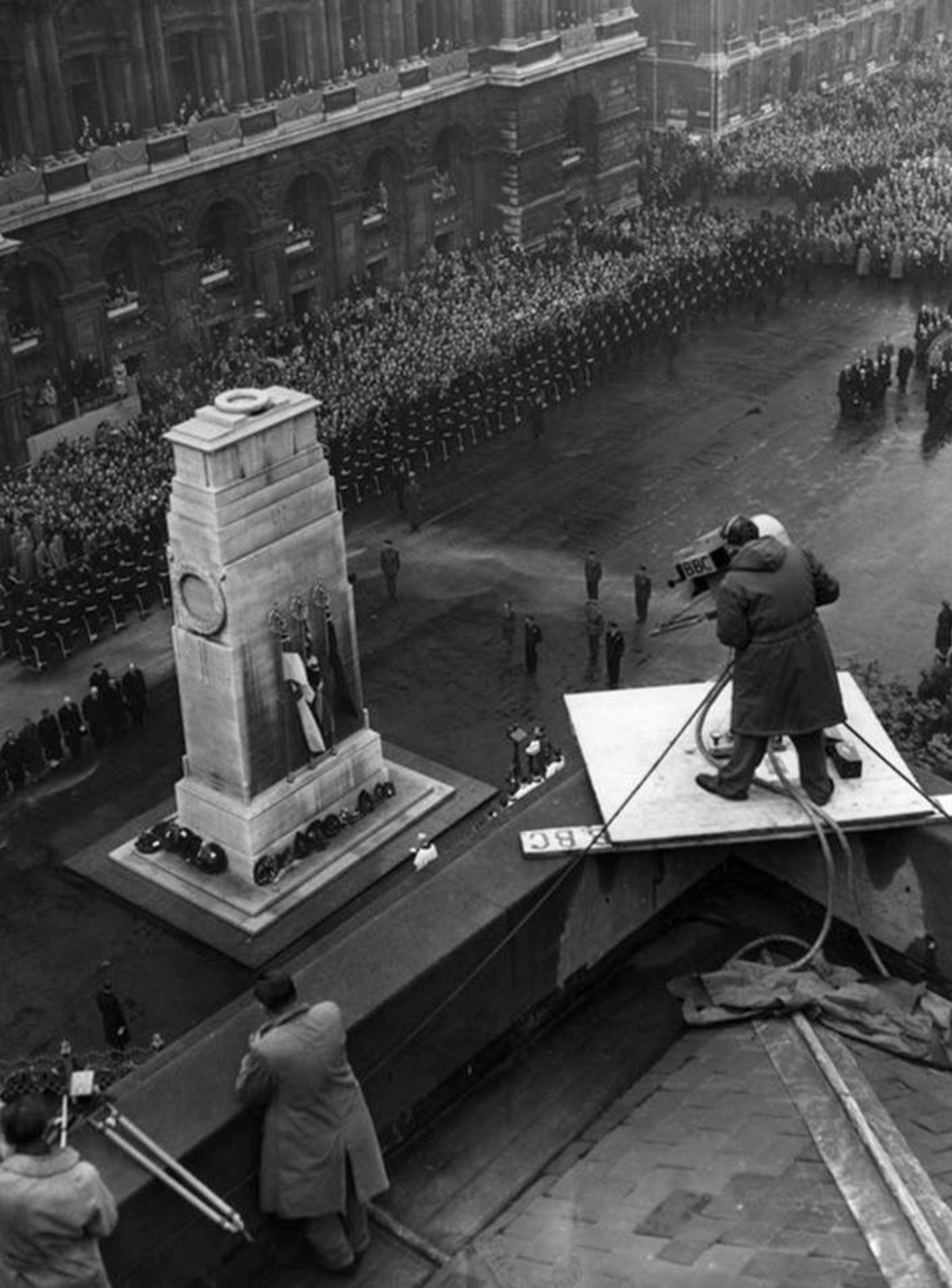 Armistice Day marks the signed armistice between the Allied Forces of World War I and Germany. It is commemorated every year since 1918 on the 11th November – on the eleventh hour of the eleventh day of the eleventh month.
The first official Armistice Day Event was held in the grounds of Buckingham Palace and then from 1919 at The Cenotaph. A two-minute silence as a mark of respect for those who died in the Great War and those left behind.
The Bystander, the popular London weekly newspaper during the the First World War, merged with High Society publication Tatler in 1940 (titled Tatler Bystander until 1968) has a remarkable double page spread photo facing The Cenotaph towards Downing Street in 1919.
The crowds were so vast with the public wanting to pay their respects congregated from Parliament Street, Whitehall up to Piccadilly Circus. The Prime Minister Lloyd George can be seen (centre-right) lowering his hat, reading notes accompanying the laying wreaths in front of The Cenotaph. London Workers also honoured the dead by stopping work and observing the 2 minute silence bareheaded.
The Treaty of Versailles
The Treaty of Versailles was an important peace treaty that brought World War I to an end. Signed on 28 June 1919 in Versailles, exactly five years after the assassination of Archduke Franz Ferdinand, which had set off a chainn of events that led to the war. The other Central Powers on the German side signed separate treaties.
Although the armistice, signed on 11 November 1918, ended the actual fighting, it took six months of negotiations at the Paris conference to conclude the peace treaty.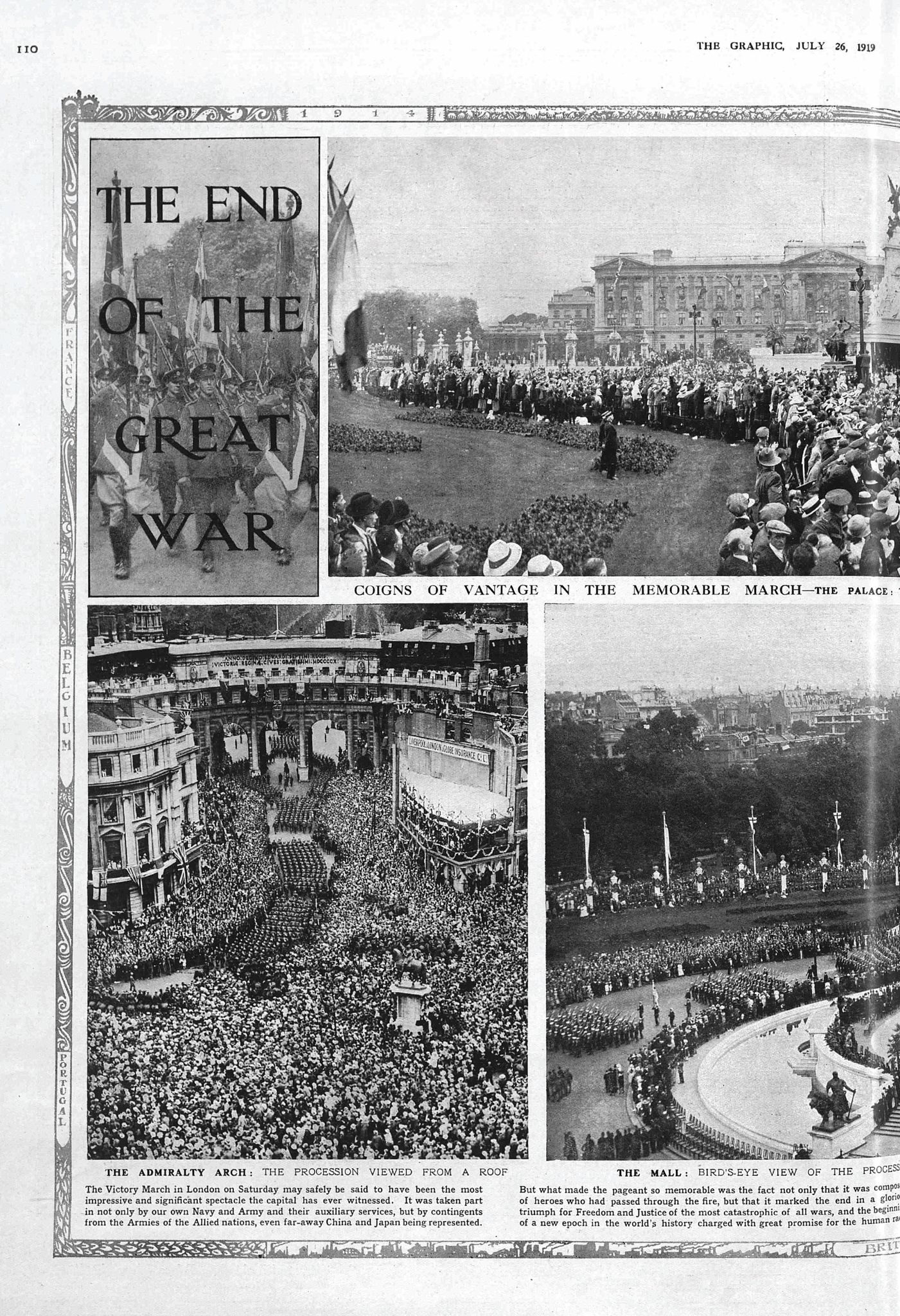 Crowds gathered to respect the fallen from Buckingham Palace, along The Mall to Admiralty Arch and Wellington Arch. The Graphic Newspaper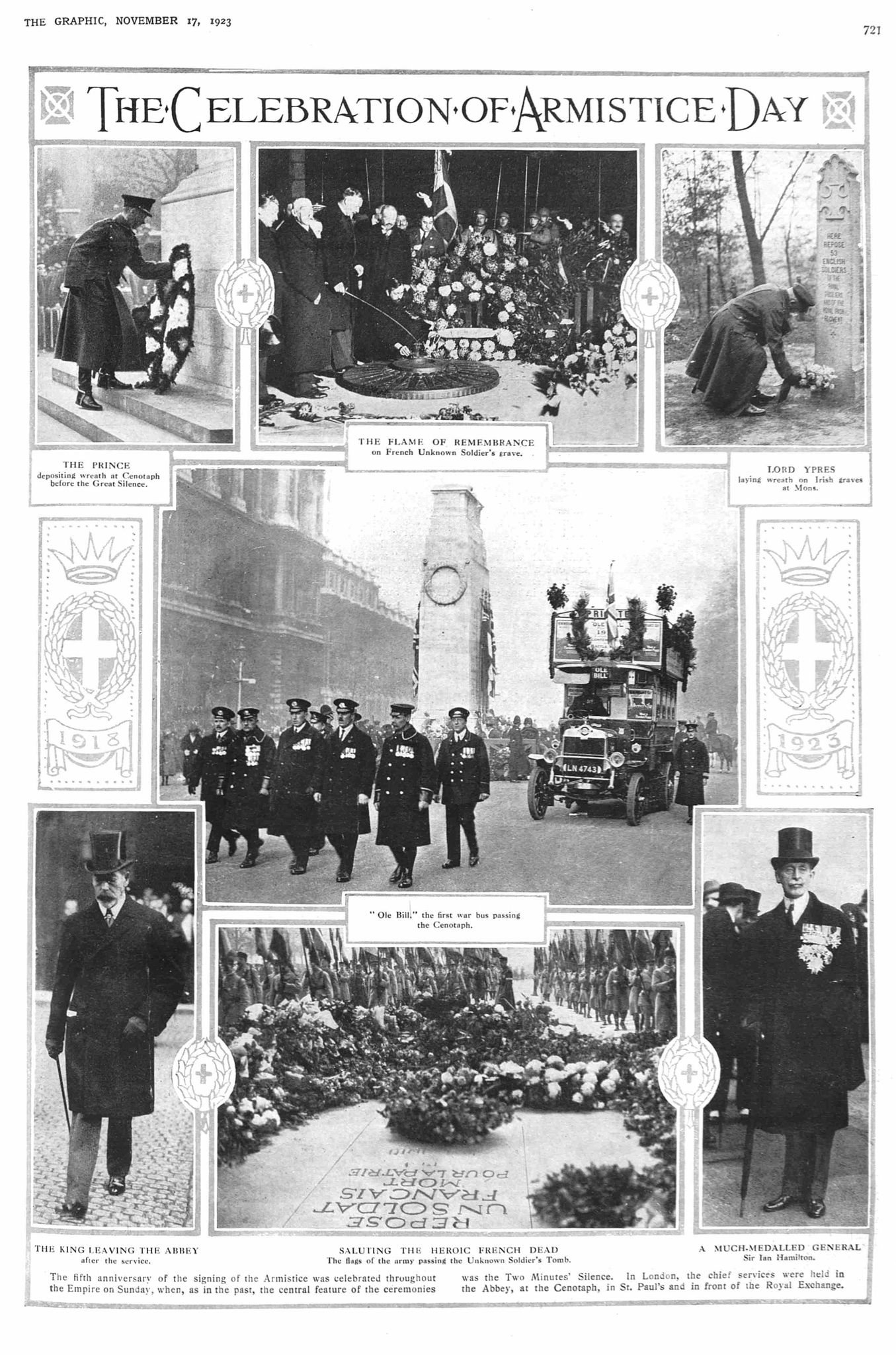 Extinction Rebellion Activists' Shameful Stunt at The Cenotaph
The low information, eco-warriors behind a 'shameful' Extinction Rebellion protest at the Cenotaph have been unmasked as a convicted heroin dealer who was accused of abusing his disabled wife and a Buddhist NHS nurse. The stunt went unchallenged by police.
In February 2020, he was seen digging up the lawn at Cambridge University's Trinity College and was later arrested after gluing himself to a police van.
He said:
"I just felt compelled to do something for my children and grandchildren."
Both trampled over wreaths and unveiled a banner reading 'Honour Their Sacrifice, Climate Change Means War' on the 100th anniversary.
Ms White, who lives in an upmarket £600,000 maisonette in a private road within walking distance of the rail station, has 30 years experience as a Health Professional, said she had no regrets when quizzed about her actions.
Men, it has been well said, think in herds; it will be seen that they go mad in herds, while they only recover their senses slowly, one by one.
Charles Mackay
Who is Funding Extinction Rebellion?
Extinction Rebellion (XR) receives major funding from both personal donors, NGO's and Trusts. 50% of its donors contribute using Paypal and We Pay. The rest come from wealthy international NGOs and Charitable Trusts, listed below. In July 2019, XR had raised over £1M, with £500,000 in cash reserves.
Many foreign foundations and high-profile celebrities have publicly donated according to Exinction Rebellion's own accounts.
The Climate Emergency Fund – £273,544
The Climate Emergency Fund was founded by Rory Kennedy, daughter of Democrat Senator Robert Kennedy, Trevor Neilson and Aileen Getty, granddaughter of Oil Tycoon and Jean Paul Getty, once the world's richest private individual.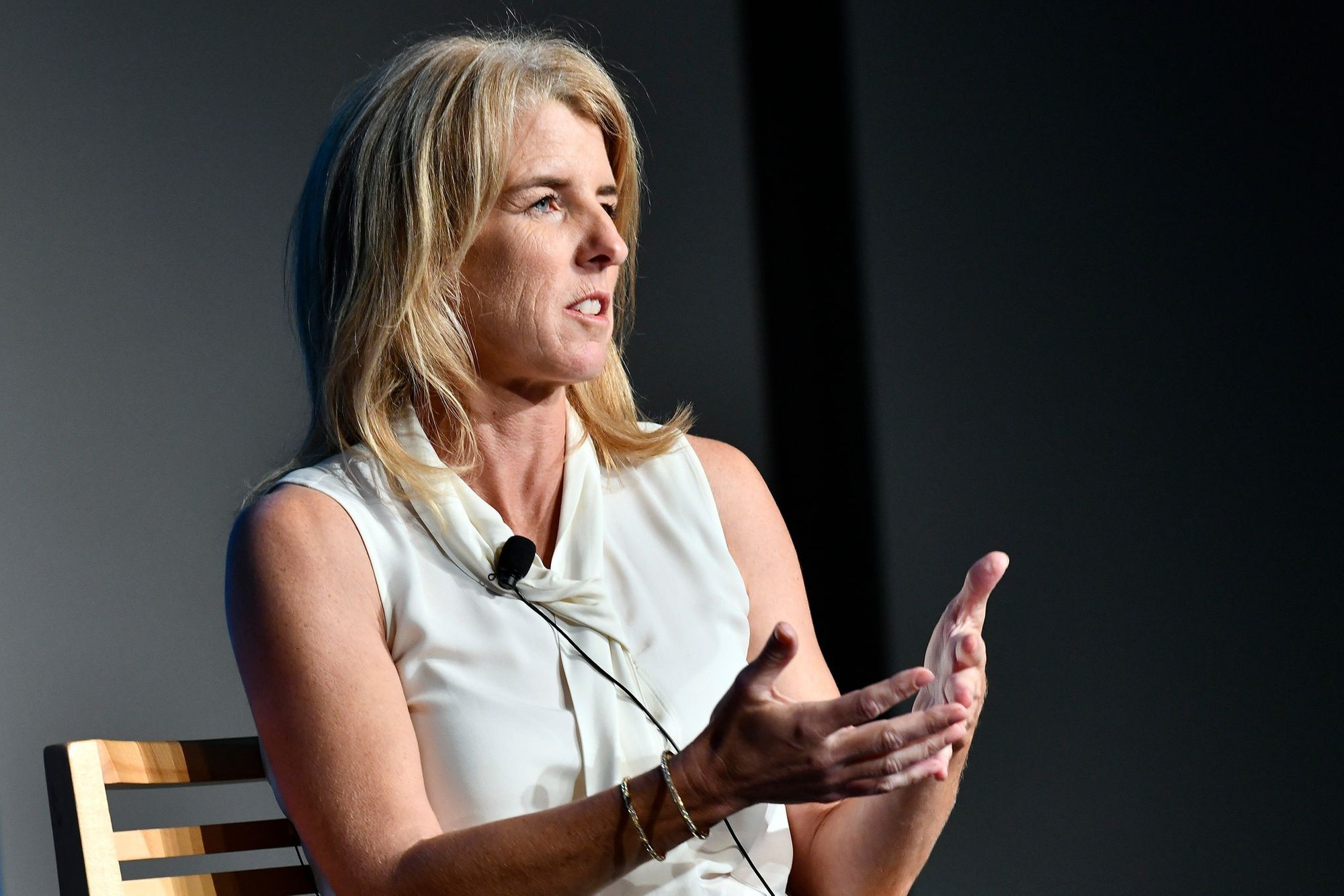 George Soros - Amount not declared
Known by the British as the man that broke the Bank of England. In the months leading up to Black Wednesday (16th Septmeber 1992), George Soros had been built a huge short position in Sterling (£) that would become immensely profitable if the Pound fell below the lower band of the European Exchange Rate Mechanism.
His Foundation – Open Societies is an international grantmaking network. It supports civil society groups, such as the Tide Foundation financially, with a stated aim of advancing justice, education, public health and independent media.

Sir Christopher Holm – £171,140
Holm is the former boss of current Chancellor, Rishi Sunak who worked as a Junior Anayst between 2006-09 for billionaire Hedge Fund Manager and MBA Harvard graduate. He has personally donated £50,000 and £121,140 through his hedgefund - The Children's Investment (TCI) to Exinction Rebellion.
Established by Hohn in 2003, TCI gave 0.5% of profits generated to The Children's Investment Fund Foundation (CIFF), a registered charity run by his now ex-wife. The couple's divorce in 2012 led to the splitting up of the hedgefund and the charitable foundation. The hedgefund no longer donates money contractually, but on a "discretionary basis".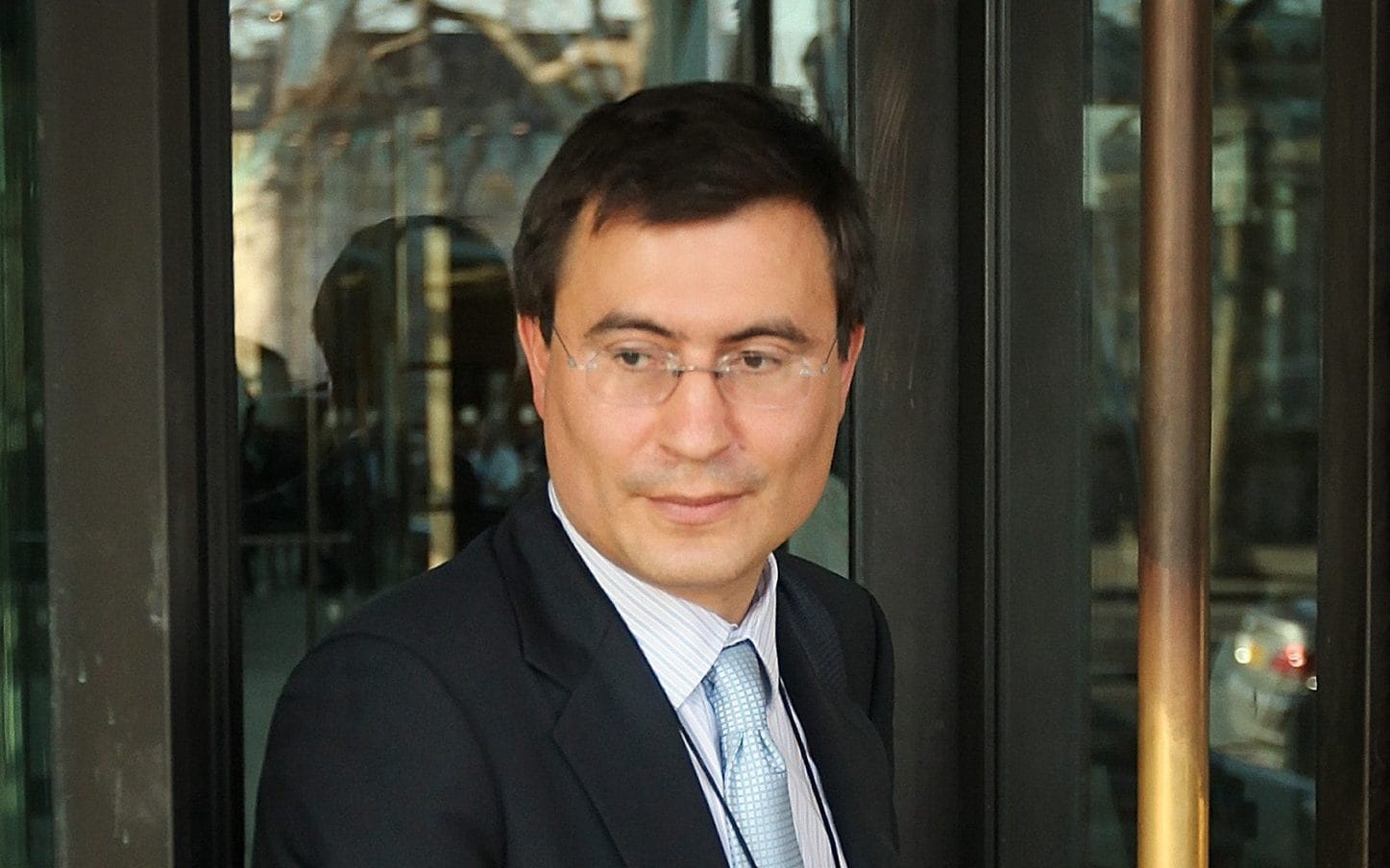 In 2018, Hohn drew £200m in dividend payments, more than The Children's Investment (TCI) fund made in profit. Hohn is worth $5 billion according to Forbes in 2020, an increase of $1.9 billion from 2019. On 2nd April 2020, he made a £2.4 million donation to purchase around 100 SAMBA II machines to test for COVID-19.
In October 2020, it was disclosed he had become the world's best-paid Hedgefund Manager after pocketing £1.4billion – £3.8million a day hedging on bigtech giants such as Microsoft and Google's parent company Alphabet.
Joe Corre - £50,000
Corre is the son of Dress designer, Vivienne Westwood and former Manager of the Sex Pistols, Malcolm McLaren.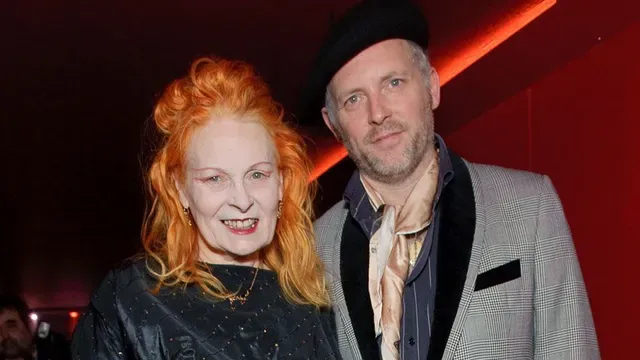 He co-founded the lingerie outlet, Agent Provocateur, in 1994, before selling to 3i. The Richest, lists his wealth at $48 million. The funding spreadsheet attained has enetered "JC *Keep Anonymous".

European Climate Foundation - £20,000
The ECF was established in 2008, and principally funnels money from far-left American philanthropic foundations to European climate projects.
Greenpeace - £10,000-20,000
Under the FAQ section of XR's website it distinguishes the difference between themselves and Greenpeace.
They are a large NGO with a business model that probably limits their willingness to mass mobilise people in civil disobedience. The civil disobedience they feel able to undertake is limited to small teams of people. We believe that mass civil disobedience is the only way we will see vital and inspiring change on the scale that is needed.
This is slightly incorrect as XR are funded by a combination of conglomerate of NGO Trusts and hedgefunds that are directly benefiting from the climate scare.
Tides Foundation & Tides Centre - £7,454
The Far-left Tides Foundation is an American charity (granted $3.5M by Soros' Open Society). They fund a wide range of left wing causes, mainly in New York and San Francisco.
The Tides Foundation and Tides Center build their activist war chest by exacting an 8-9% "handling fee" on funds that pass through on their way to other activists. When foundations give millions of dollars to Tides, they're not required to tell the IRS about the grants' eventual purposes. When Tides files its annual tax return, it has to document where its donations went — but not where they came from.
In 1999, Tides took in $42.9 million, giving out $31.1 million in grants and applied the rest to a balance sheet of over $120 million. Since 1996, one foundation alone, Pew Charitable Trusts, based in Philadelphia, has poured over $40 million into Tides. With at least 17 others making grants to Tides in excess of $100,000. American readers may want to consider why places of civil unrest continually occured in specific districts and cities, by well funded activists.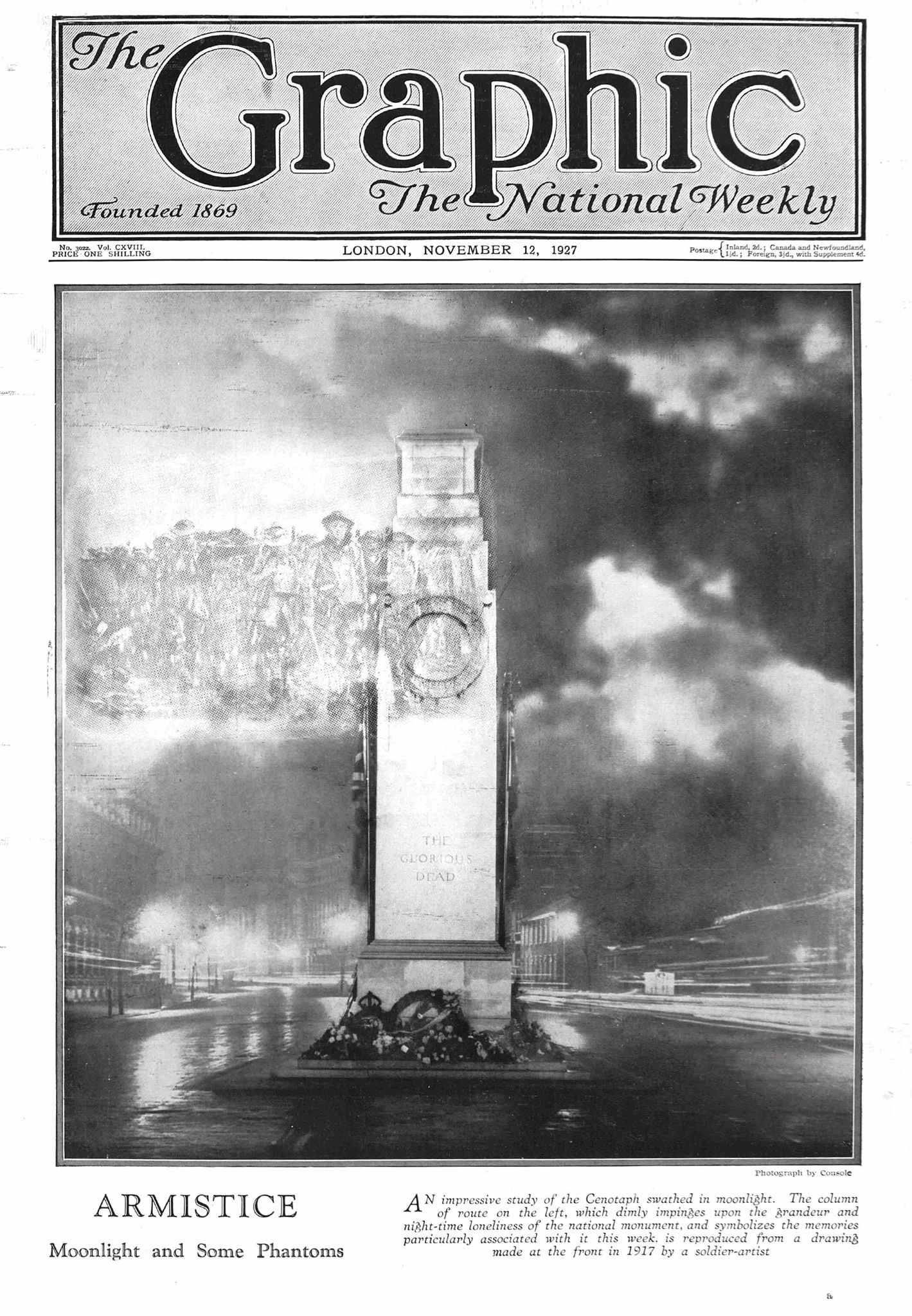 In 2020,  I witnessed the UK Civil Service and Academic elite's mask unravel. Whitehall has been corrupted and infested by Communist donors and left-wing climate fraudsters funded by hedge-fund managers and globalist billionaires.
References:
• The Graphic, National Weekly, British Newspaper Archive.
• The Bystander, British Newspaper Archive.
• British Pathe News.
• XR Funding, Not a Lot of People Know That
• Daily Mail Online.
Subscribe here to receive the Journal Newsletter and join the Member Discussion below. Thank you, Rajesh.