A Raven's eye view along Piccadilly.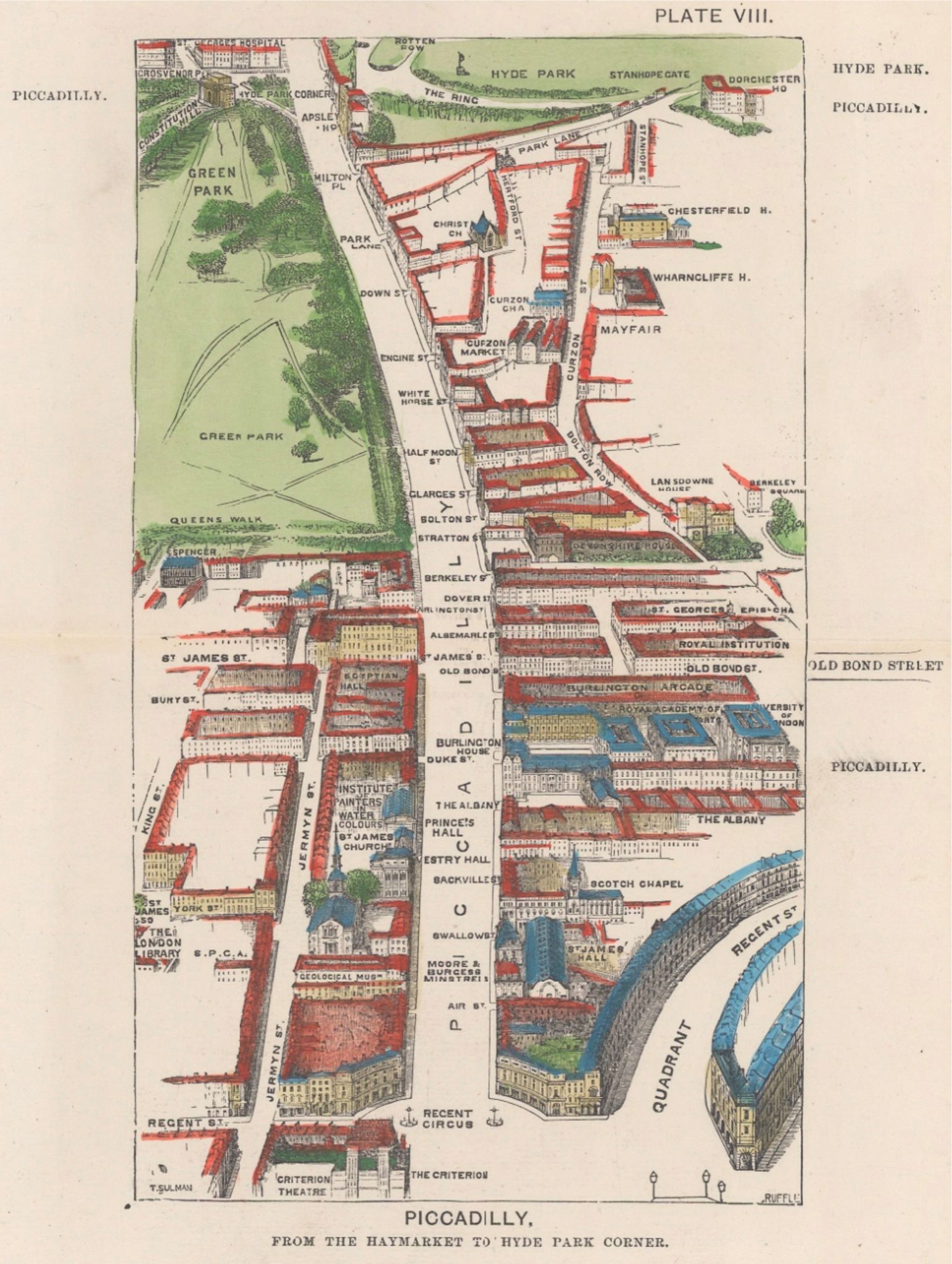 Thomas Sulman's map of Piccadilly from The Haymarket to Hyde Park Corner, 1880. Shows Berkeley Square, Hanover Square, the Royal Academy of the Arts and the clubs along St. James's Street. 7 x 9 inches / 18 x 23 cm. Complete with certificate of authenticity.
---
If this journal has brought you value, please consider becoming a Member or making a donation. Your contribution goes towards new content, independent servers and producing live streams. Thank you, Rajesh.
Bitcoin Address: 3K1J8WXVA9EpWndLoqWFmgsecDH14FDpu4
Make a Paypal Donation to Rajesh