Beatles
The Marylebone Walking Tour - Beatles Experience
A Beatles themed walking tour with shopping and photography experience through Marylebone. Perfect for Americans on vacation in London.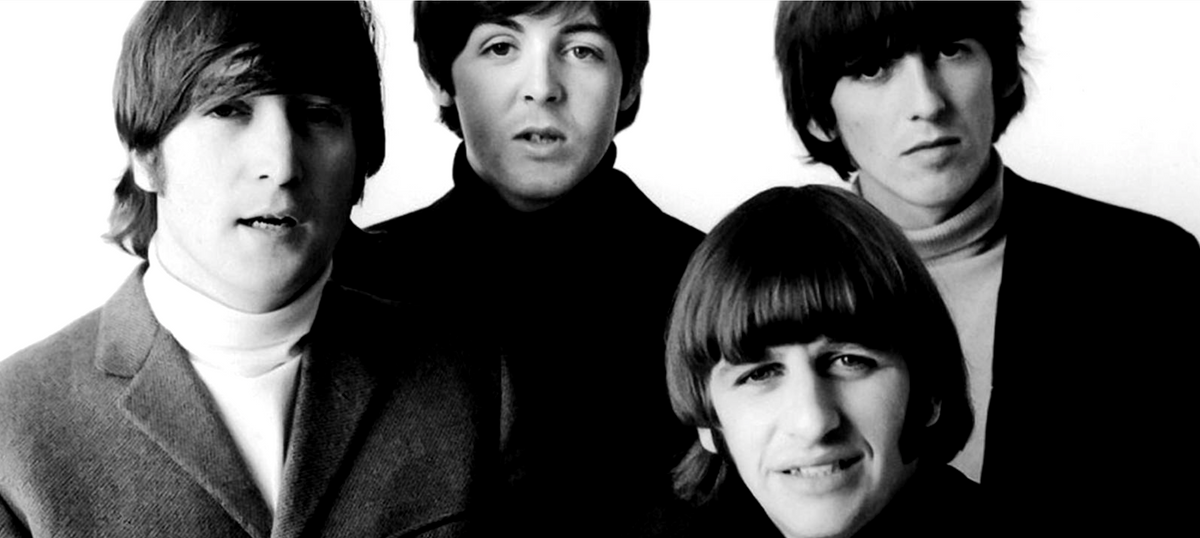 A quintessential day through the district of Marylebone for true Beatles fans. Over 10 locations as part of the walking tour. Abbey Road Studios, a famous zebra crossing, homes at which the fab four lived in and film locations in A Hard Day's Night.
Tour Commences
10am
The day starts at St John's Tube Station and head to our first stop. Home to none other than Sir Paul McCartney.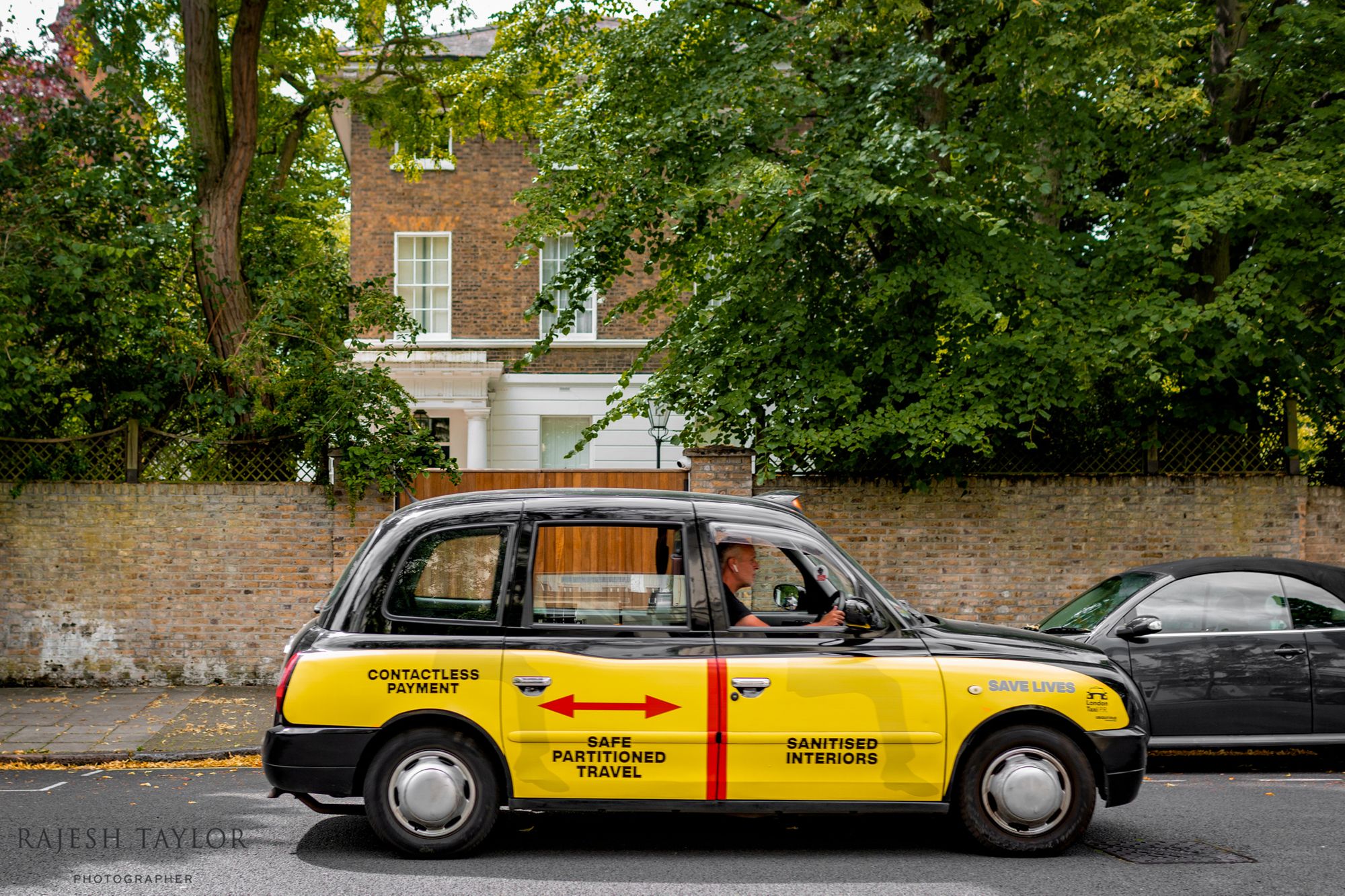 As McCartney would have taken, we then take the short stroll to Abbey Road Studios and the now world famous crossing.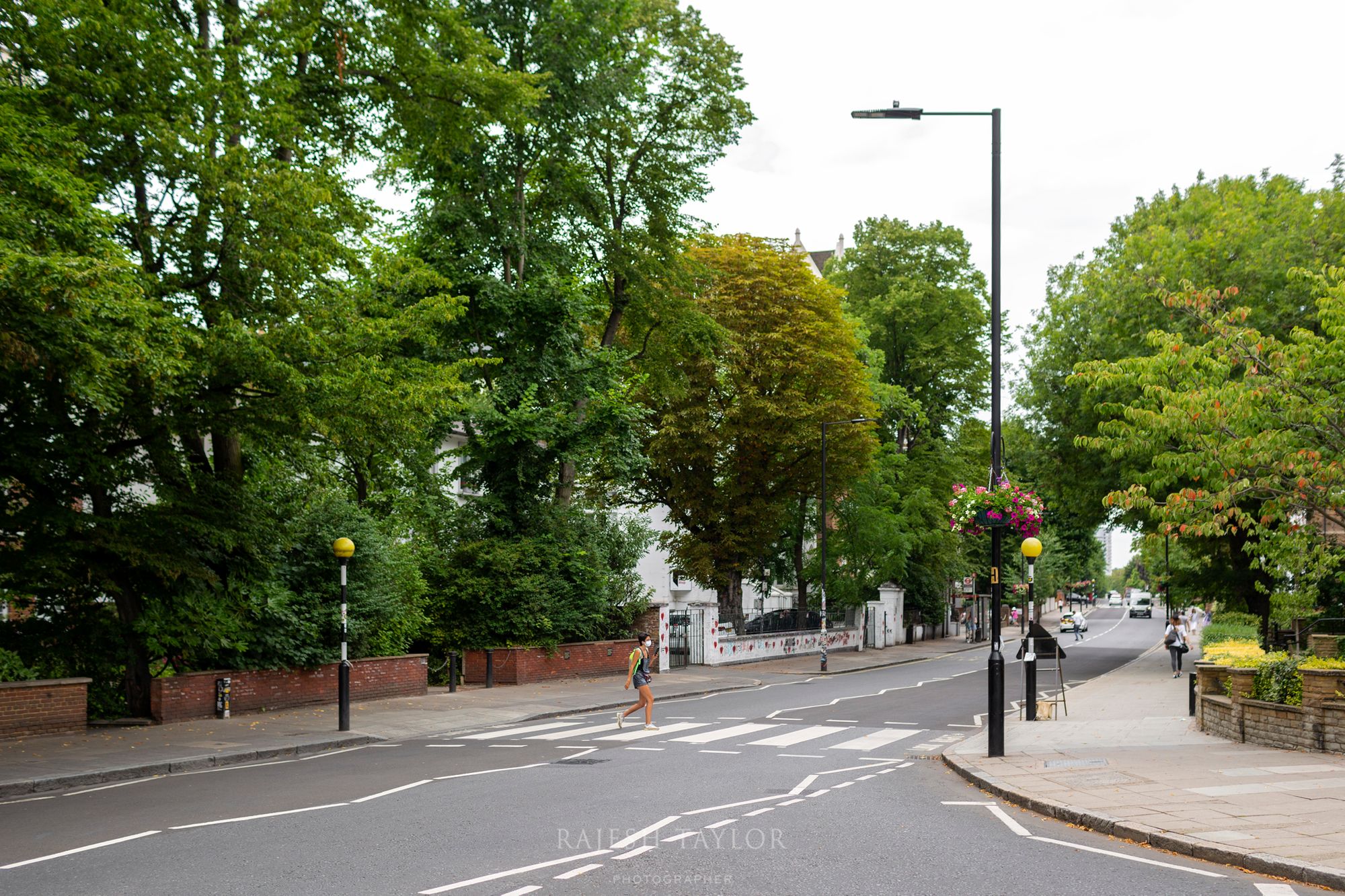 How busy is the Beatles Abbey Road crossing?
The collapse of the international travel has brought a dramatic fall in footflow in 2020. The above photo was taken in August during what would have been the peak holiday season. Sections of the road have been relaid, however the position of the zebra crossing has not moved.
Pre COVID-19, the crossing would be packed with groups of tourists, waiting loosely in line. Many line up again to mimic the famous album cover. What is not commonly known is a small stepladder was used to take the famous photograph. With a policeman behind the Photographer stopping oncoming traffic at the junction.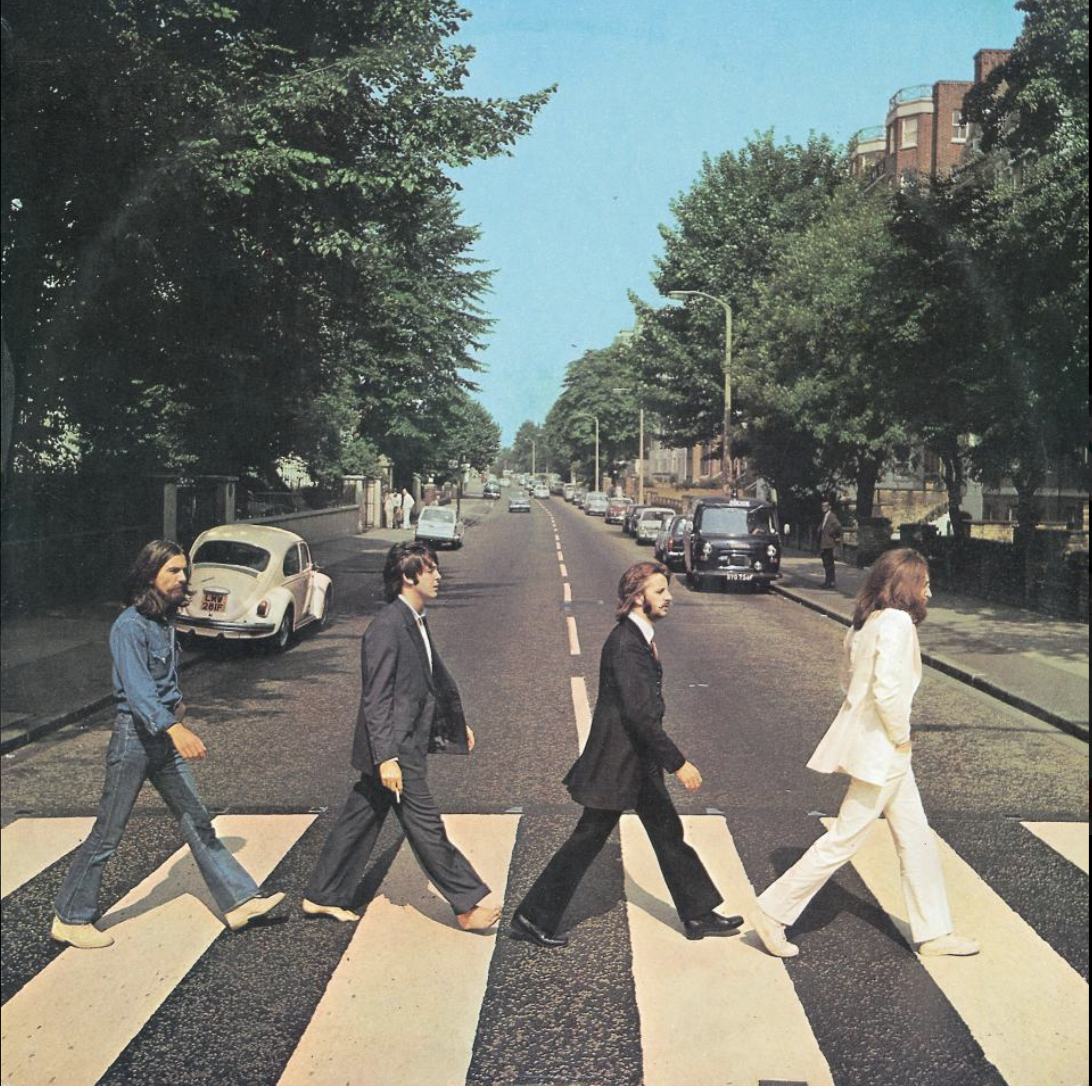 This explains the elevated angle. Note the zig-zag lines introduced down the centre and kerb side. The Volkswagon Beatle would now contravene the highway code.
The Studio's front wall, is frequently love bombed. Messages scribbled in homage to the Beatles and is re-painted regularly every few months.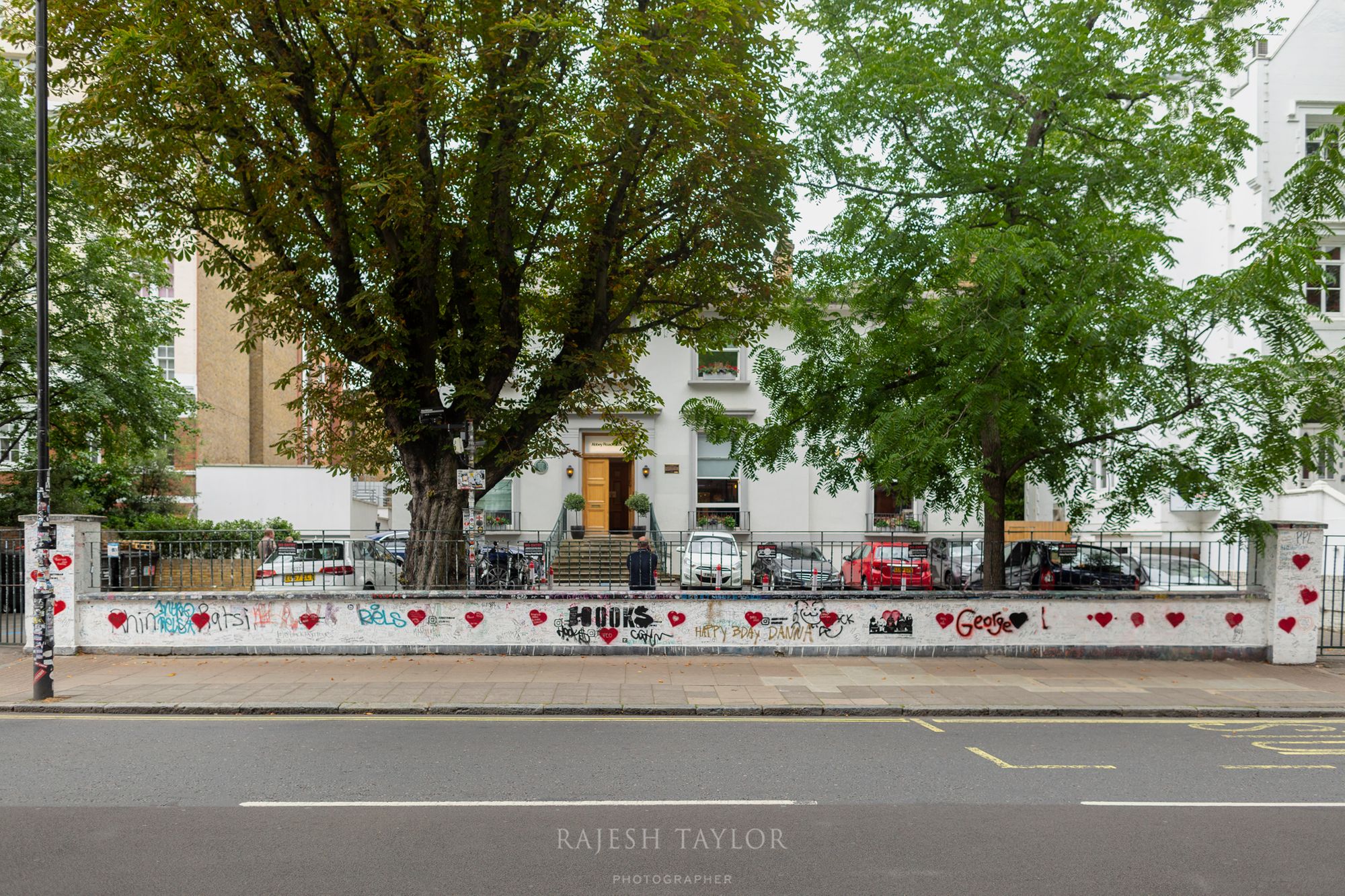 Under the largest tree in Abbey Road Studios front car park is an EarthCam. Their website gives the opportunity to play back your visit, from a raven's eye view.
To the right of the building is a well-hidden souvenir shop stocking special edition vinyls from artists who have used the recording studios. Amy Whitehouse, Elton John and The Rolling Stones to name a few. Composer Bryan Tyler recorded the Avengers score here too.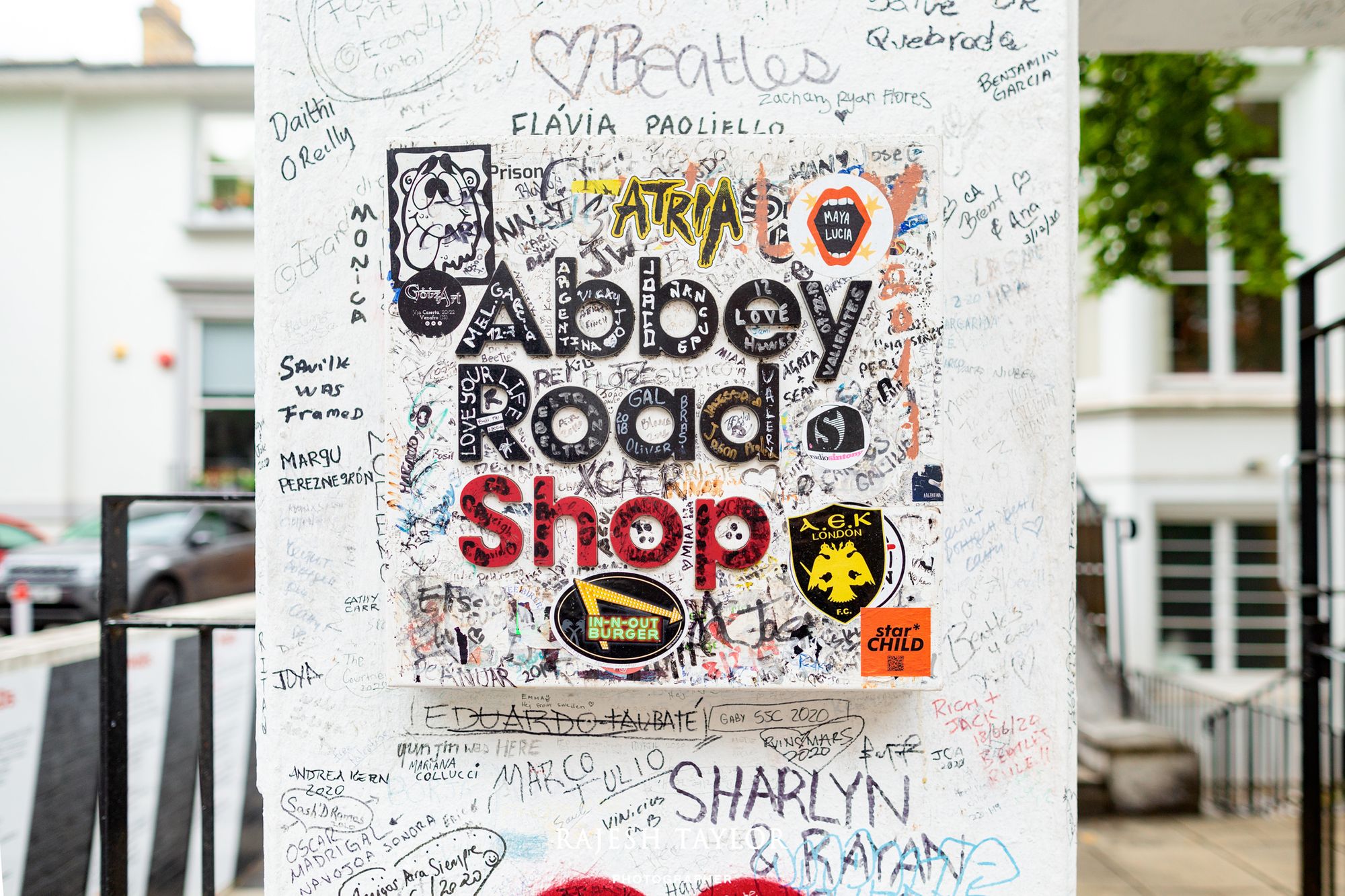 We then take a black taxi carriage to Marylebone Train Station. Beatles fans will no doubt recognise and understand the importance of this location.
The wall where the old telephone booths where George, Paul and Ringo used to hide in incognito from their adoring fans remains inside the station.
The Beatles Run in Boston Place
You'll have a chance to recreate the run chase on Boston Place. Although you may want to pass on the fall...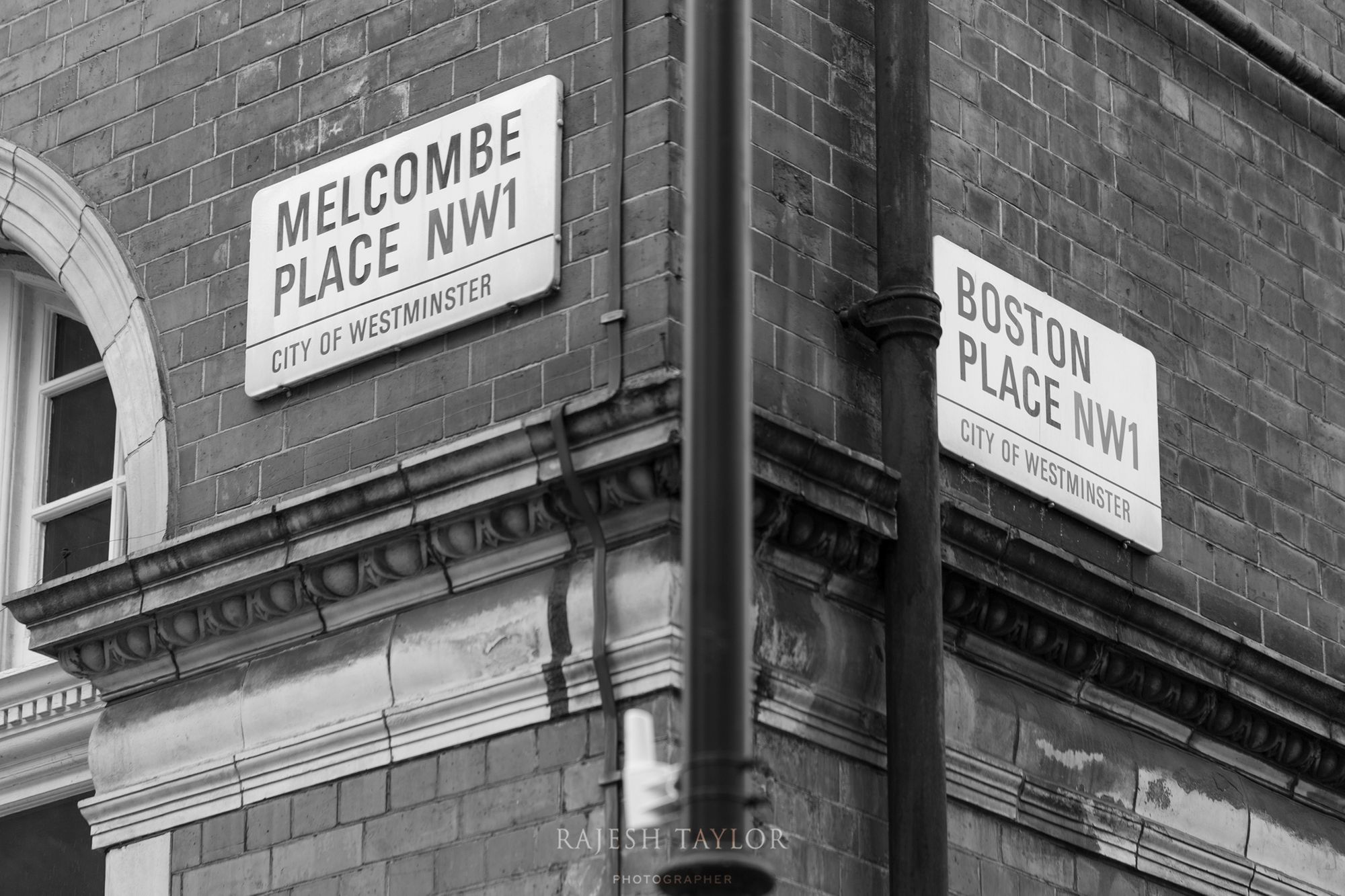 We head to more blue plaque locations on Montagu Square and Baker Street. A blue plaque is a permanent sign which commemorates a link between the location and a famous person.
We turn eastwards and visit The Asher's old family home on Wimpole Street. Sir Paul McCartney, also lived here whilst dating Jane Asher at the time and was good friends with Jane's brother Peter.
Paul would lend invaluable PR when Barry Miles, Peter Asher and John Dunbar (MAD) opened the now infamous Incubas Bookshop and Gallery. This is officially where John Lennon first met Yoko Ono...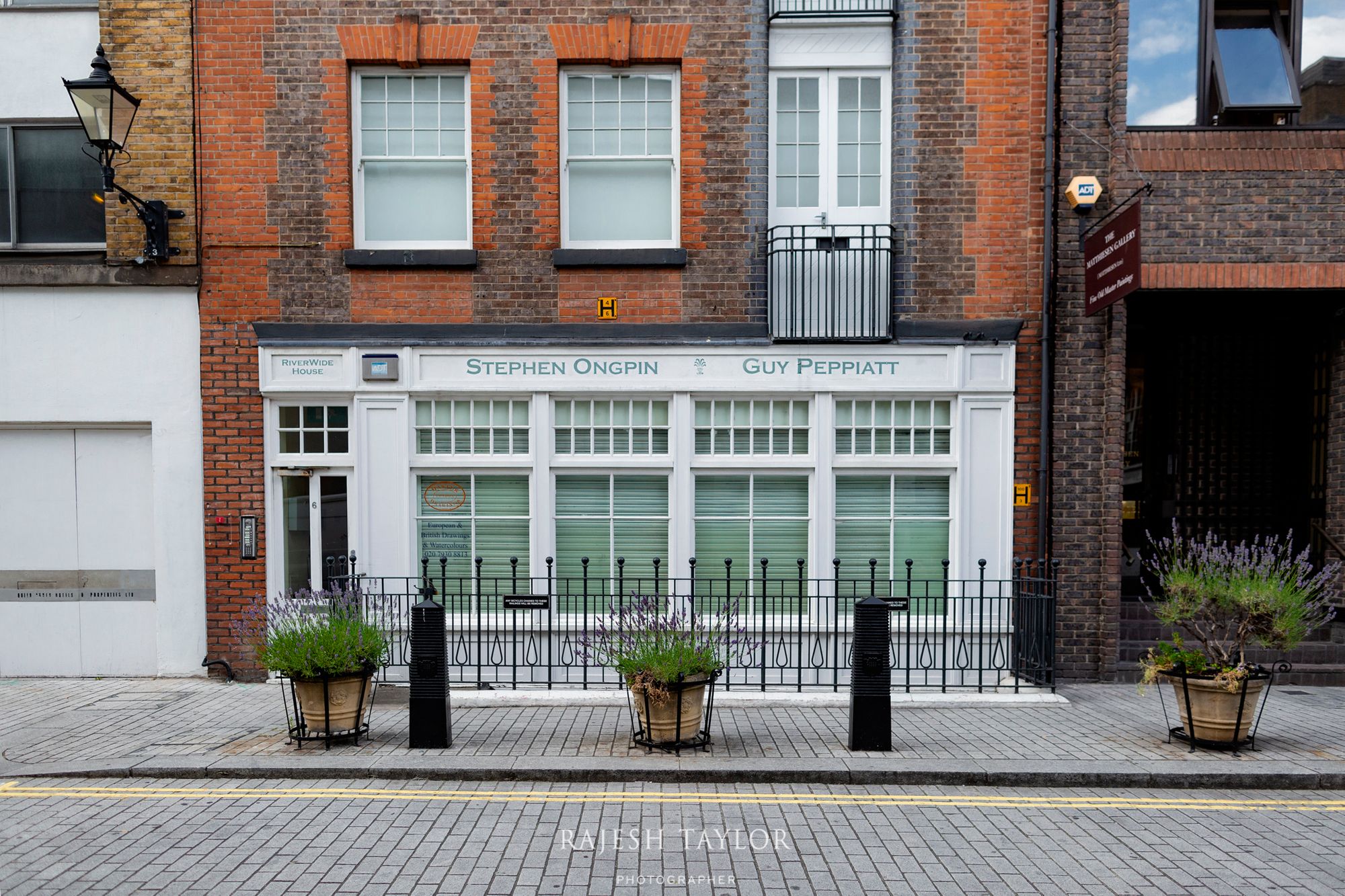 Lunch at Harry's Bar
1pm-2pm
After the multi-stop tour, you will be personally chaperoned to Harry's for a 3-course set lunch for two. Reservations along with a dining value of £60 per person is included.
---
Curated Shopping
2pm-5pm
Both Baker Street and Marylebone High Street lend themselves to a wonderful afternoon of shopping. Many ladies will have come across Suzie Turner Couture designs on the red carpet. A pre-booked appointment can be made with advance notice.
Gentleman, I'd point to the timeless designs from Luca Faloni, their turtleneck sweaters were designed to match those worn by The Beatles. The boutiques' interior is laden with large fine art prints of the foursome. Along with many film matinee idols from Hollywood's golden generation.
Daunt Bookshop, the first custom built book shop in the world, specialising in travel will be one of many stops for inspired gift choices for family and friends.
For American visitors, home interior ideas by Farrow & Ball for the ladies and KJ West One - Connoisseurs of sound for gentlemen who appreciate high end audio reproduction and vinyl playback are a short walk away.
A prepared list to your tastes and gifting needs will be made in advance. Email rt@rajeshtaylor.com before booking.
---
Evening of Fine Dining
Those wishing to honour the Beatles time in northern India at the ashram of Maharishi Mahesh Yogi. In February 1968, the Beatles travelled to Rishikesh to take part in a Transcendental Meditation training course. The visit followed the group's denunciation of drugs.
The preying mantras however were not match for praying mantis Yoko Ono and her powers of seduction. Lennon would invite Yoko Ono back home shortly after returning to London. With wife Cynthia walking in the marital bed the next morning.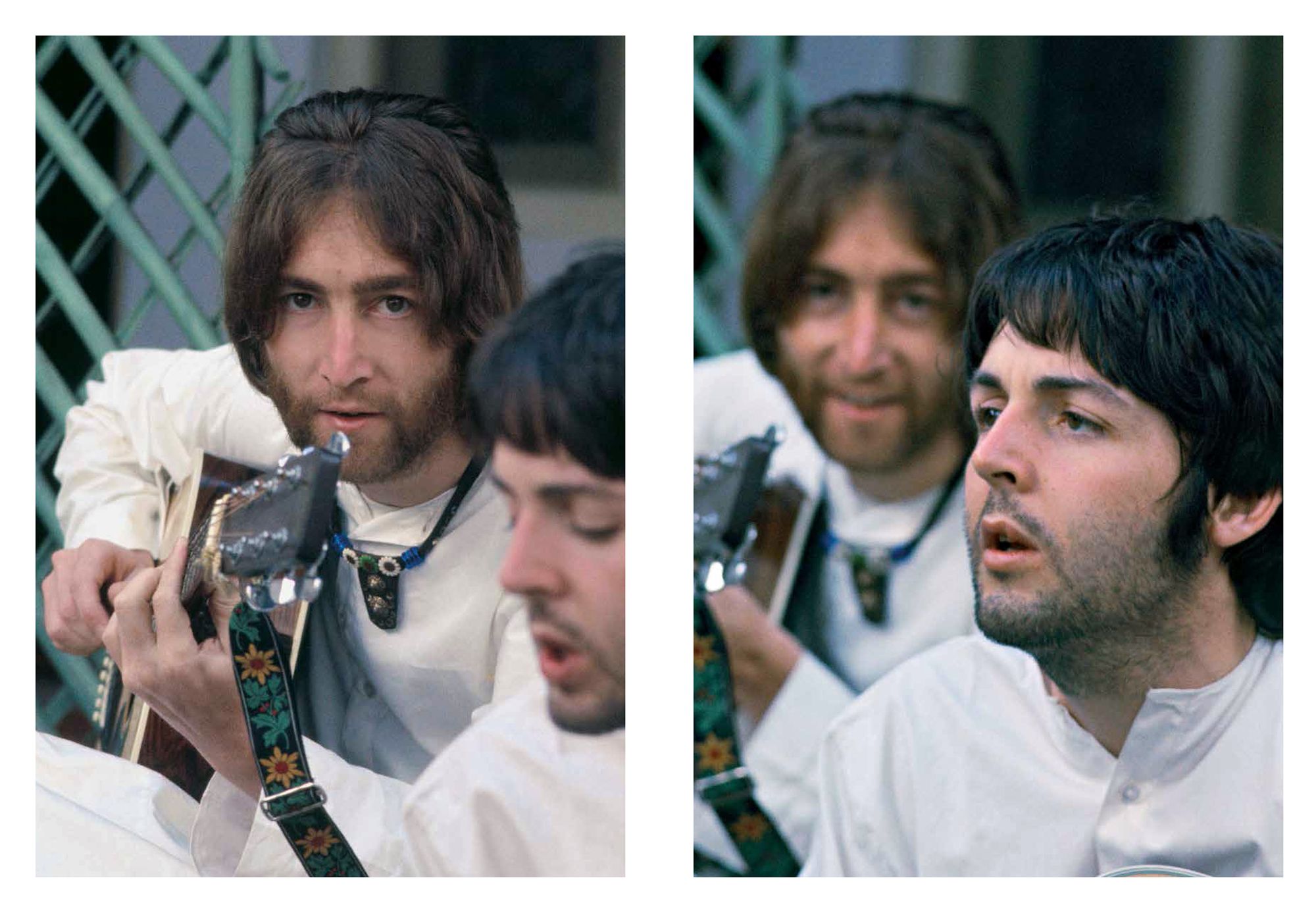 Jamavar
A tasting menu for two at the upscale Jamavar Indian restaurant on Mount Street, Mayfair.
Jamavar's caters for both meat eaters and vegetarians. Your set tasting menu for two has a variety of choices and four Cobra Indian lagers are included. Perfect for those new to Indian cuisine.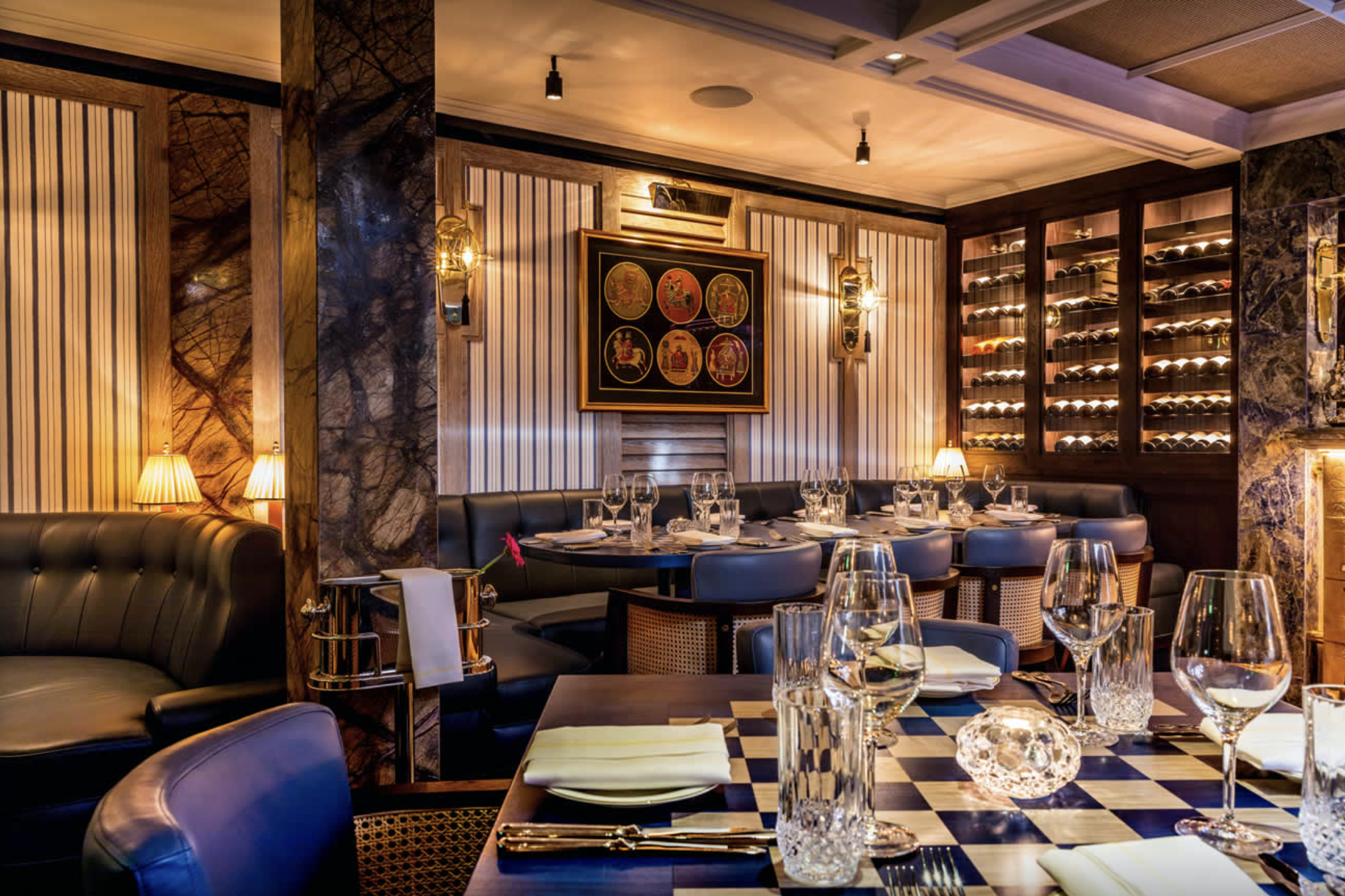 Address:
Jamavar
8 Mount St,
Mayfair,
London W1K 3NF