A strictly limited, after hours immersive experience within the War Rooms in 2022.
Mission Brief
It's the height of the Second World War. You are needed as part of Churchill's top-secret workforce for a covert, special one-off mission. Deep under the streets of Westminster. Solve a series of unique challenges within the labyrinth of corridors in the War Rooms.
We start with cigar sampling at Churchill's favourite tobacconist and afternoon cocktails, before moving onto serious matters, of course.
Reconnaissance
4:30pm
The covert mission begins in nearby St James's at the entrance of Blue Ball Yard.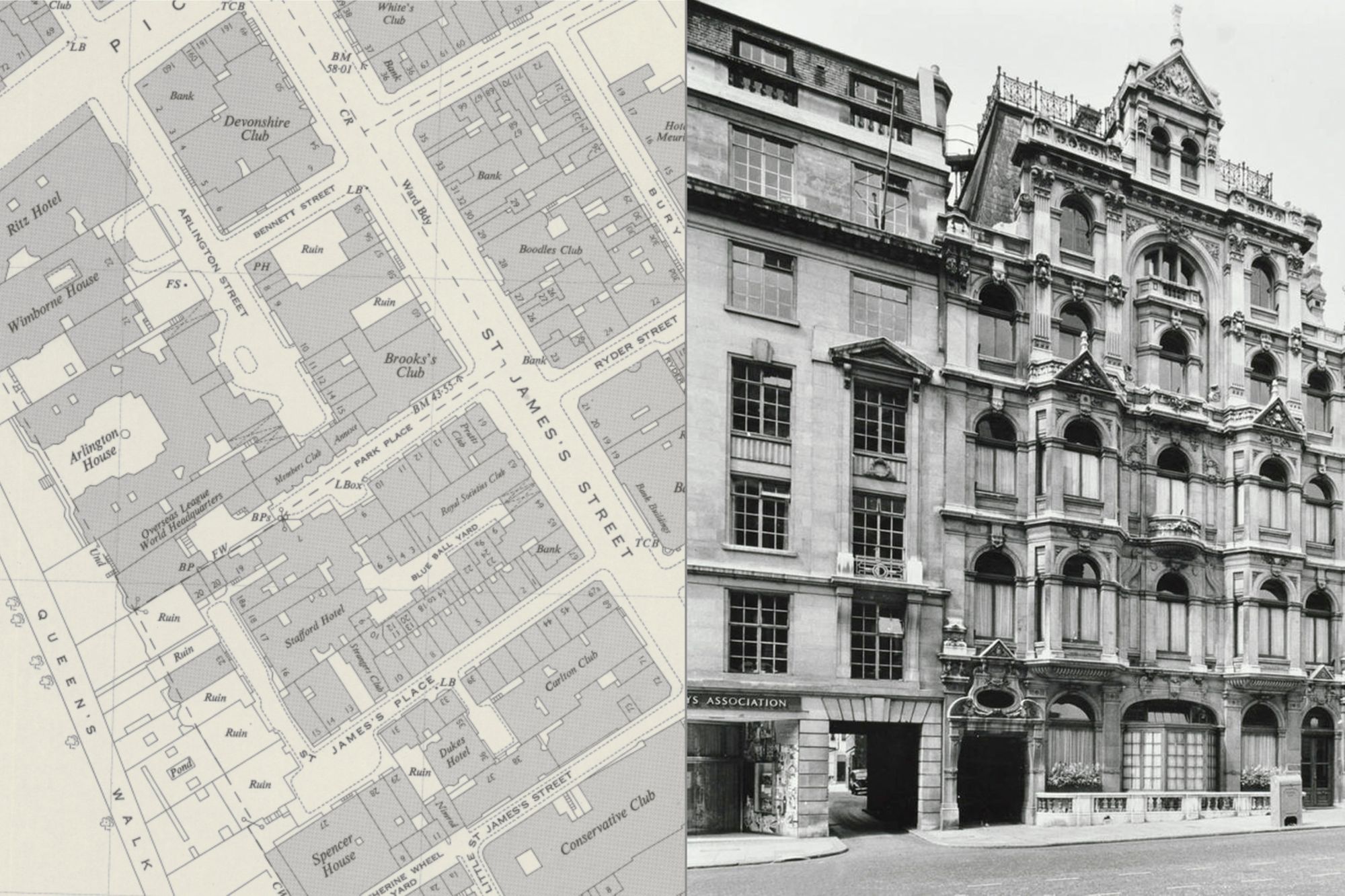 After introductions, we head to Sir Winston Churchill's favourite Cigar Merchant. Established in 1787, now one of the oldest cigar merchants in the world. Supplying various members of the Royal family with their fine tabacco. They hold a remarkable - 8 Royal Warrants.
You will be chaperoned to their private museum, full of historical artifacts, ledgers and thank you notes from nobility. Famous clients such as Her Majesty The Queen, Oscar Wilde and of course, Churchill's priceless memorabilia will be on display.
Maybe you'll be selecting your cigars in the very chair Churchill sat in when choosing his...?
What was Winston Churchill's Favourite Cigar?
The Merchant stocks the most famous cigar brands such as Cohiba and Hoyo De Monterrey. But Churchill's favourite cigar was the Romeo y Julieta. These are of medium strength, with a smoking time between 40-60 minutes.
You are free to choose how to complement them with a pairing of premium accessories, such as cigar humidors, cigar cases and S. T. Dupont lighters. Perfect for gifting this Christmas.
It is one of the last remaining places in Central London where cigars can be bought and sampled on premises in comfort, from their lounge.
Cocktail Hour
5pm
Enjoy a world class cocktail and people watch at one of the most exclusive bars in London. This classic bar has a private heated courtyard, where smoking is allowed. You are more than welcome to enjoy and pair your recent cigar purchases here.
Some famous cocktails for my American friends include JFK's favourite - Daiquiri. Bayou White rum, sugar with lime juice.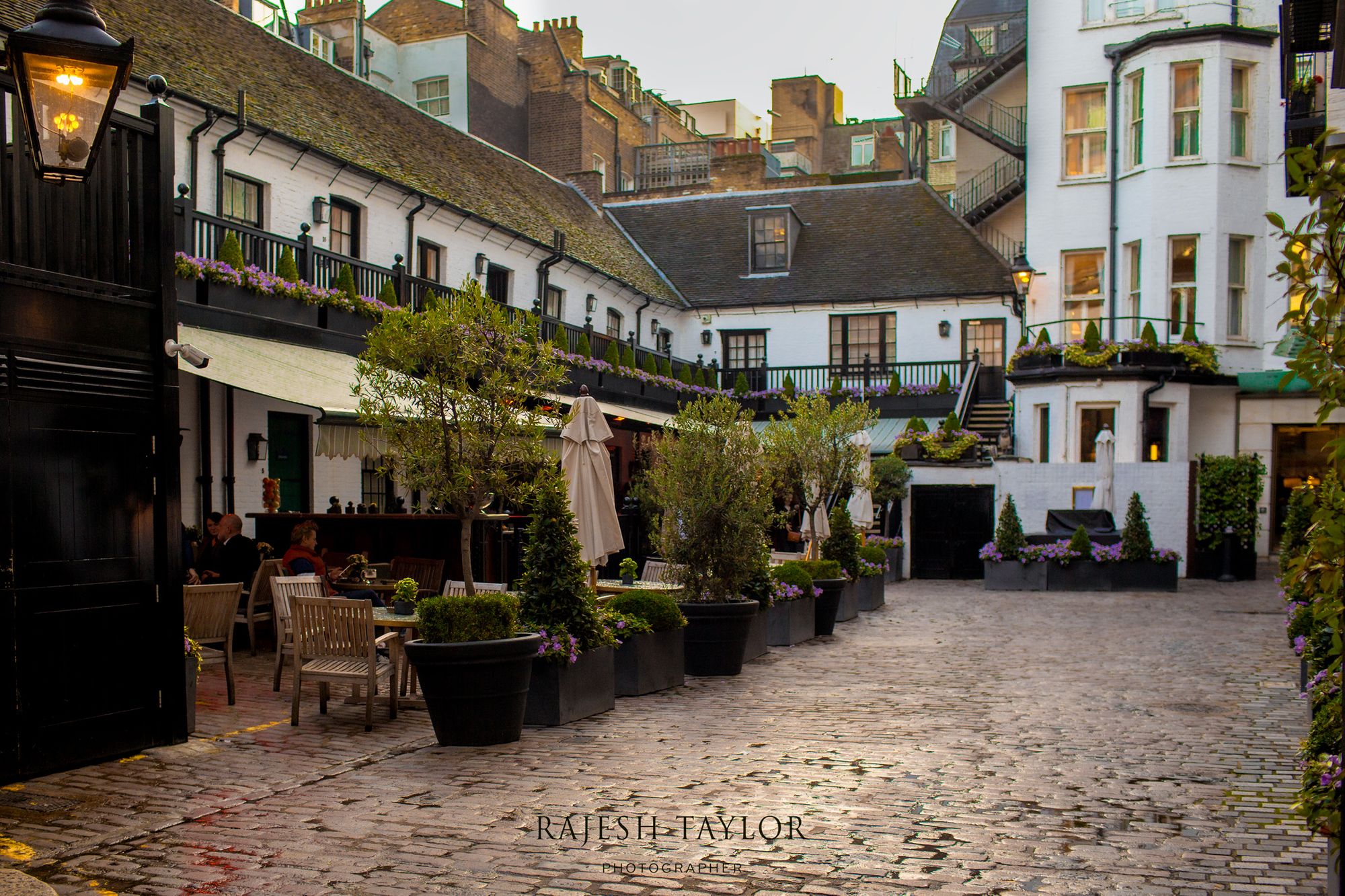 5:45pm
A short guided walking tour en-route to the Churchill War Rooms.
You will be chaperoned to a special after-hours experience at the Churchill War Rooms. Passing Churchill's childhood home, Admiralty Arch and The Admiralty Building. On way we will take in the City of Westminster's skyline lit by the London Eye.
6:30pm
Arrival at Churchill War Rooms. Organisers have stipulated to arrive 15 minutes before the performance starts to guarentee entry.
6:45pm
Operation Black Door starts.
7:50pm
Carriages.
Continue the evening at one of Churchill's favourite haunts with a 3 course fine dining reservation for two at Charlie's, Brown's Hotel for 8:15pm.
£150 pre-paid towards your dining and carriage fares for transportation from the War Rooms to Brown's Hotel in Mayfair. Admin & booking fees included.
Frequently Asked Questions
Q: Does Operation Black Door take place in the Churchill War Rooms?
A: Yes, the event which lasts for an hour, takes place within the rooms.
Q: Can photo's be taken during the event?
A: I cannot take any photos during the event as they will be for commercial purposes (on your behalf). However, we are allowed to take photos for personal and non-commercial use. No flash photography or tripods are allowed.
Q: Can I bring (shopping) bags with me?
A: Only small bags can be carried on your person during the event at the Churchill War Rooms. A cloakroom will be available free of charge, although items are left at the guest's own risk. For security purposes, bag checks will take place upon your arrival.

Q: Who will be curating Operation Black Door?
A: Operation Black Door is a collaboration between the Imperial War Museum (IWM) and Wet Picnic. Wet Picnic are the theatre company behind the Natural History Museum's immersive take over Crime Scene Live. They have worked internationally with companies including The National Theatre and The Royal Opera House. IWM's curators and historians have been involved in the development of the event to give the most authentic experience possible.

Q: Is it accessible for those with mobility issues?
A: There is wheelchair access from the front main entrance. Please note the narrowest corridor is 68cm, the tightest corner is 90 degrees. Accessible toilet facilities are available at basement level and seating is available at intervals throughout the building. Owing to the nature of the event, Operation Black Door may not be suitable for those with visual or hearing impairments. This event will also contain strobe-like lighting effects. You are permitted to bring a registered carer to accompany you.
Q: Do you offer a refund?
A: The Imperial War Museum reserve the right to make any changes or alterations to the event times, location or content of the event to ensure you have a safe, unique and excellent experience at Churchill War Rooms. In the event that Operation Black Door is cancelled due to government advice and COVID-19 updates you will be refunded upto the value of £30 per person.
On your behalf, I will seek to have any dinner reservations (booked for two) exchanged for gift vouchers upto the value of £150 in total. If issued, these are to be used within 12 months of the original purchase date. This is stipulated by the restaurant's management.
The cocktail, cigar museum experience and the walking tour are non-refundable. If you have any queries, please do feel free to contact me personally on rt@rajeshtaylor.com
To receive a weekly roundup of new posts subscribe here. Any donations go towards funding research, reporting, independant video servers and growing the site. Thank you, Rajesh.
Bitcoin Wallet: 3Dzp87Gz7EhtQpHSYCBTSMN81GMeCQgAtm
Leave a Paypal Tip