Sir Winston Churchill
The Noiseless Typewriter in Churchill's War Rooms
Remington Noiseless Model 6 typewriter were used by shorthand typists at the secret War Rooms in the basement of government buildings in Whitehall.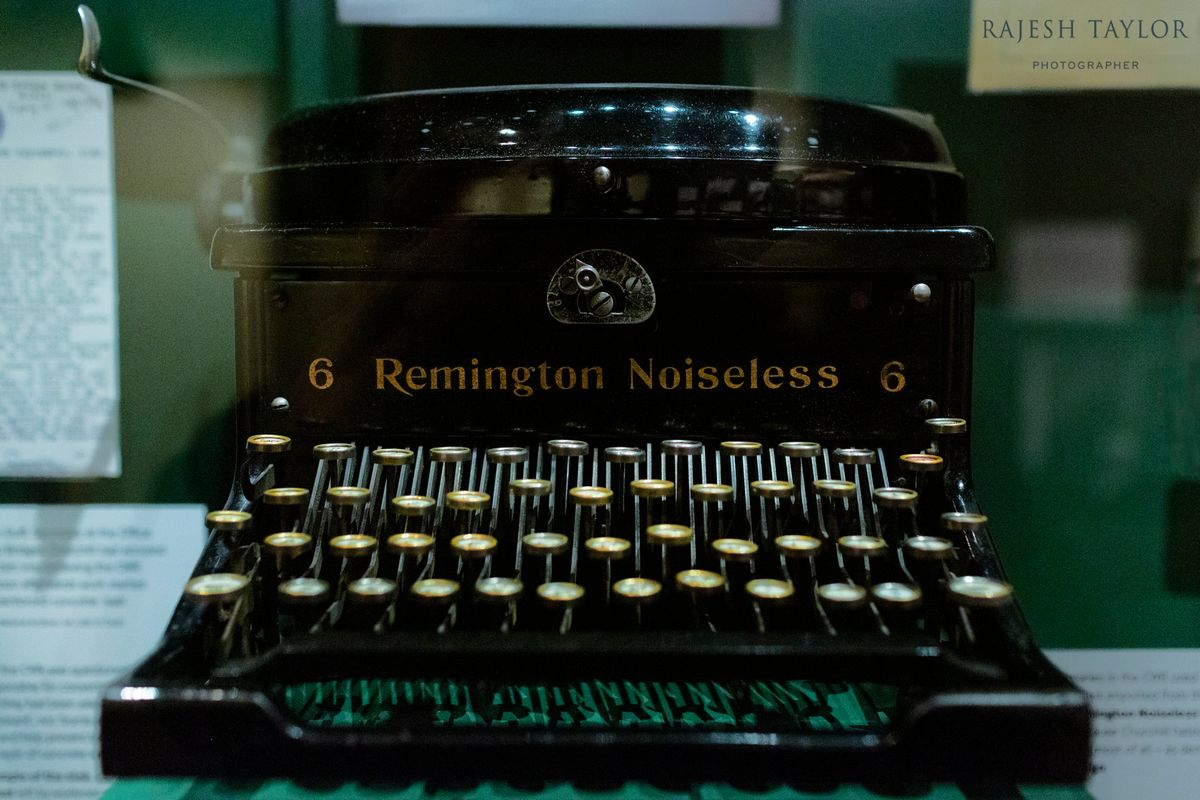 Part of the Westminster Photography & Personal Conceirge Experience.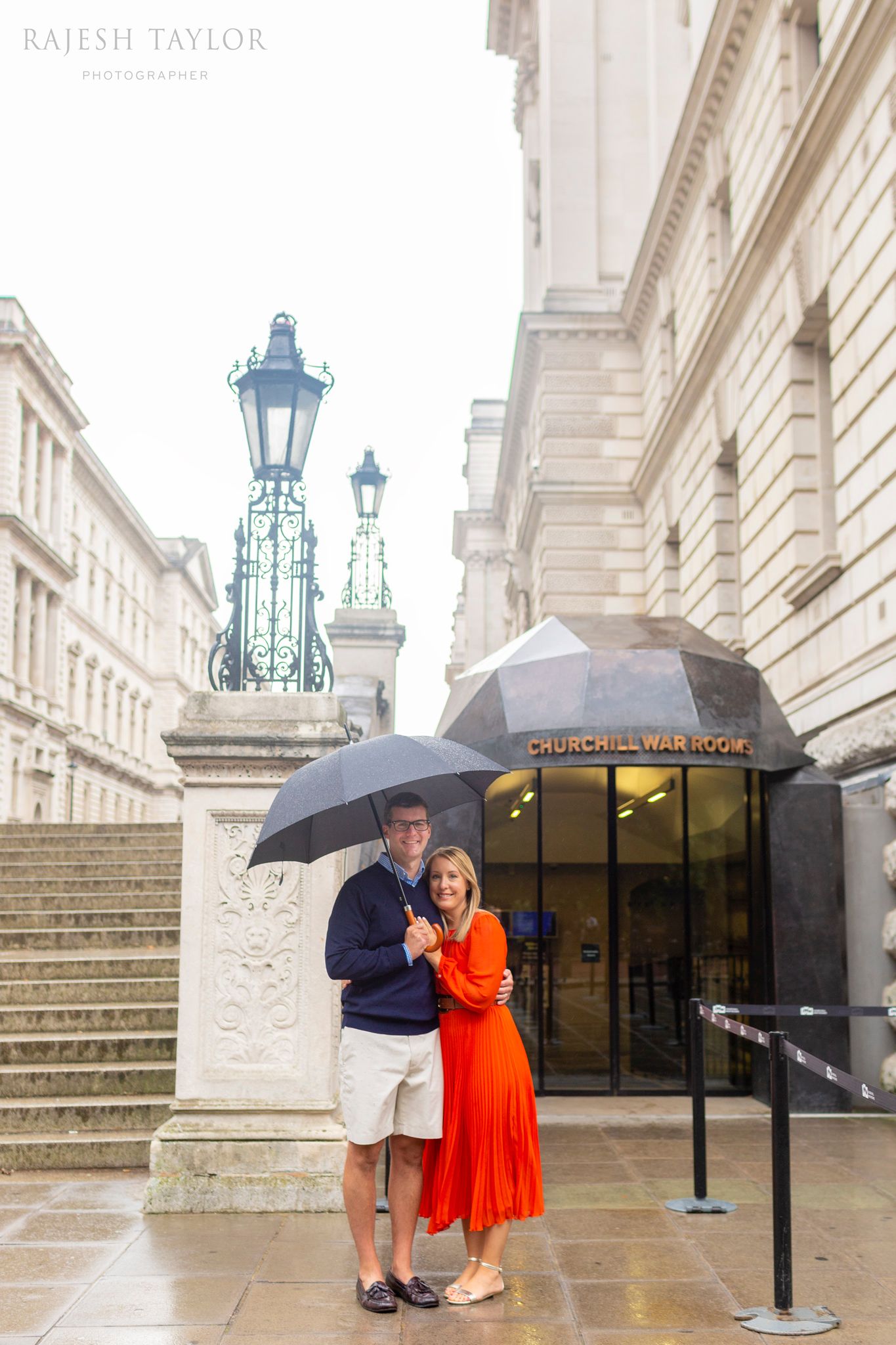 One of many fascinating memorabilia on display at the Churchill War Rooms is a small noiseless typewriter – manufacturered by the famous American Gunmaker Remington.
Why were Remington Noiseless Typewriters chosen by Churchill?
With many important analysis and strategic decisions taking place, Churchill insisted on a quiet working environment. With the future of the free world at stake, concentration was critical.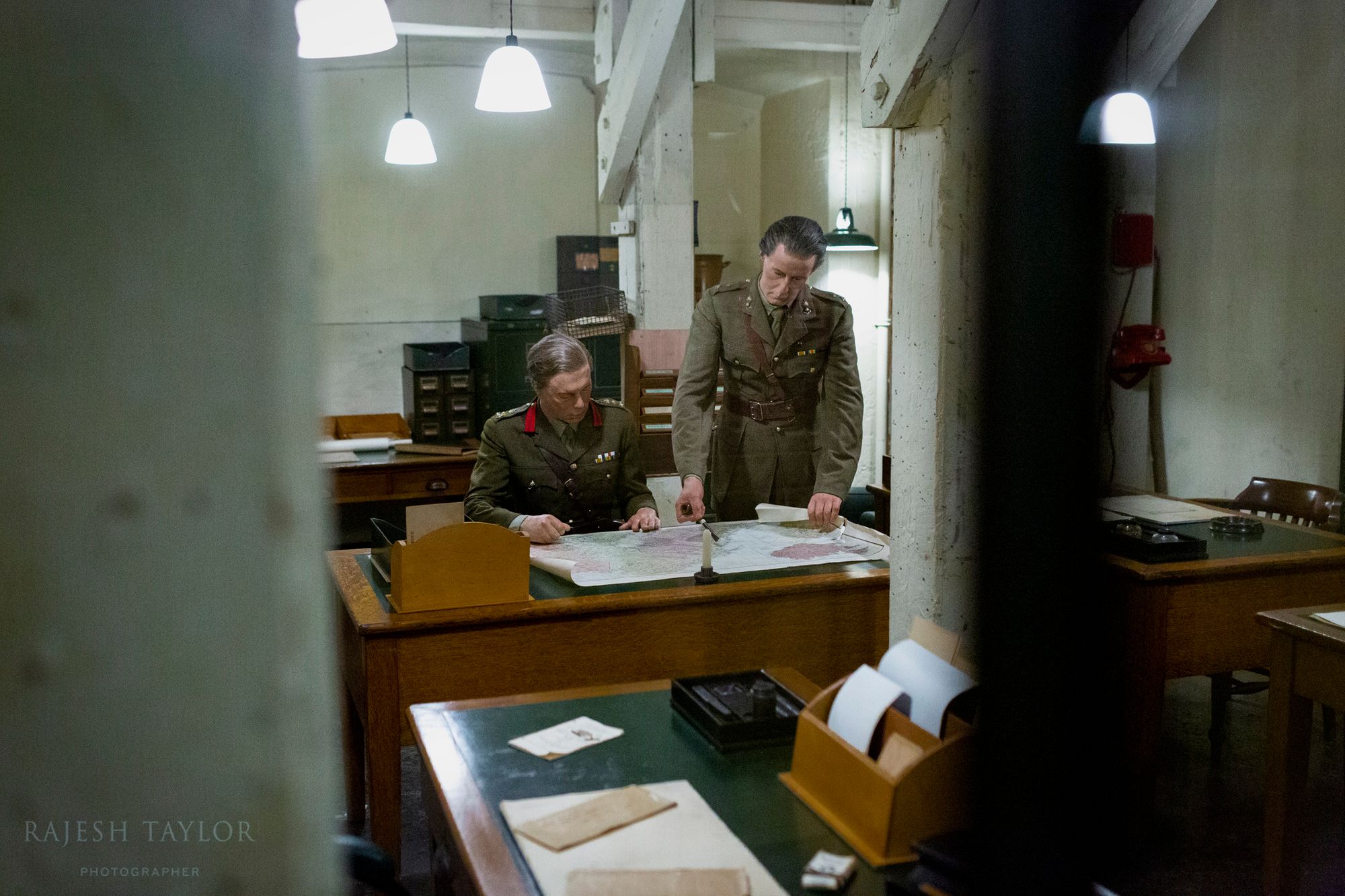 He ordered staff to use special typewriters that would reduce unnecessary noise. The Remington Noiseless Model 6 were chosen.
These typewriters, in constant use to generate reports and memoranda, would have crossed Churchill's desk and his War Cabinet. Typists were given a separete room, adjacent called the Typing Pool, to help maintain the silence further.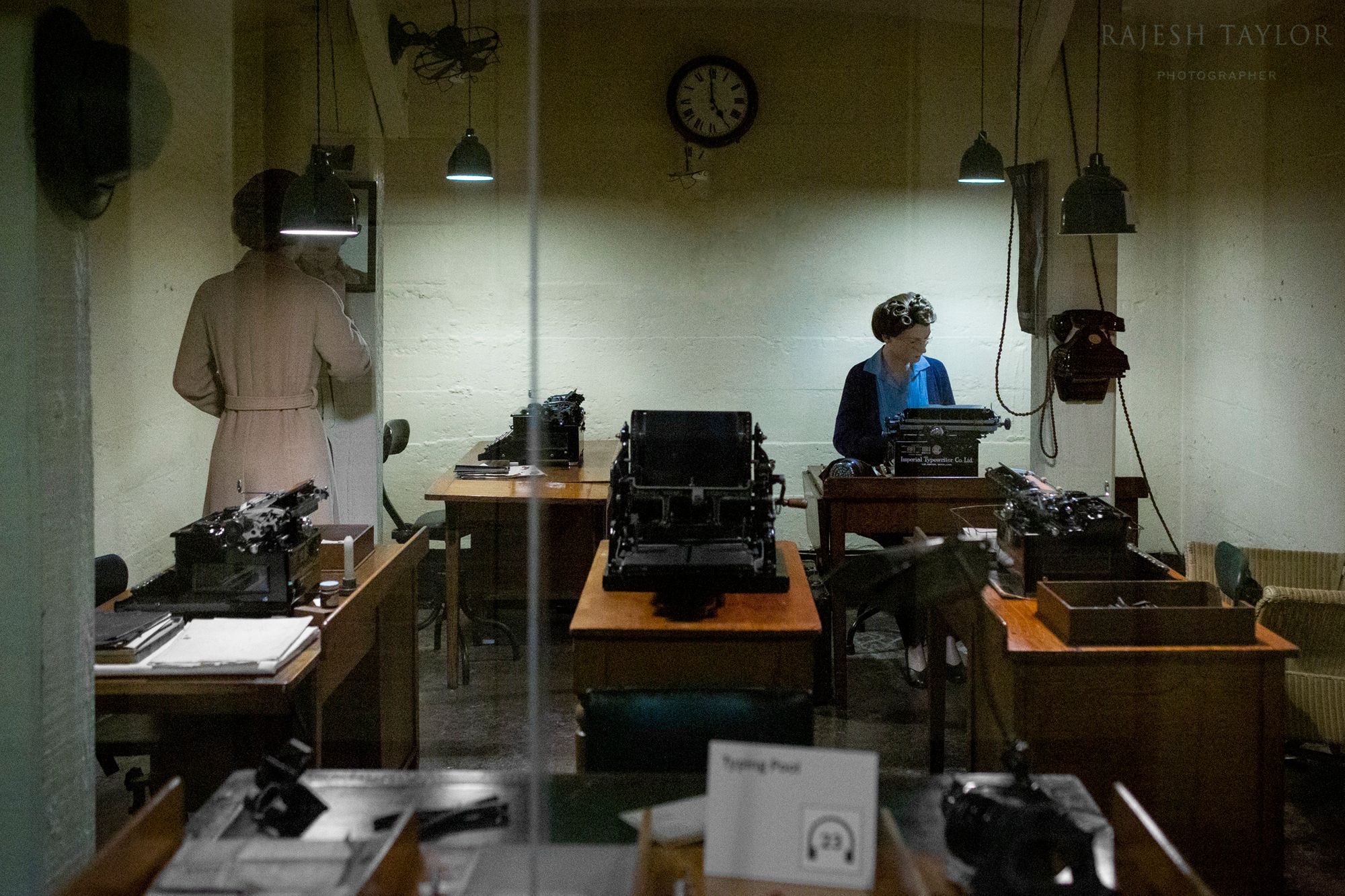 Anglo-American History of the Typewriter
Various iterations of typewriting machines were attempted through the 1800's. Large, cumbersome with some resembling pianos. With all taking longer to type than writing by hand.
But in 1867, American inventor Christopher Sholes read an article in the journal Scientific American describing a British machine and was inspired to construct what became the first practical typewriter.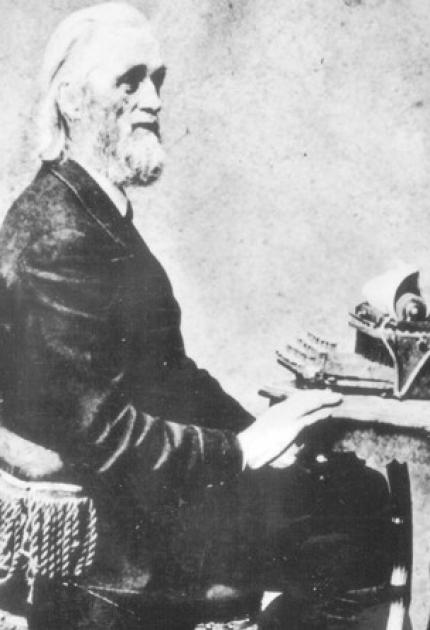 Sholes had apprenticed with a Printer before moving to Wisconsin where he worked as a Printer, Editor and Journalist. After completing school he moved to Wisconsin, working for his brothers newspaper in Green Bay. Before moving on to became editor of the Wisconsin Enquirer.
Sholes had already exhibited considerable inventive genius. In 1864 he and a friend, Samuel W. Soulé, were granted a patent for a page-numbering machine. A fellow inventor, Carlos Glidden, suggested that he might rework the device for letter-printing instead and referred a writing machine devised by John Pratt of London. Sholes was so attracted by the idea that he devoted the rest of his life to the project.
With Glidden and Soulé, Sholes was granted a patent for a typewriter on June 23, 1868; later improvements brought him two more patents, but he encountered difficulty raising working capital for development.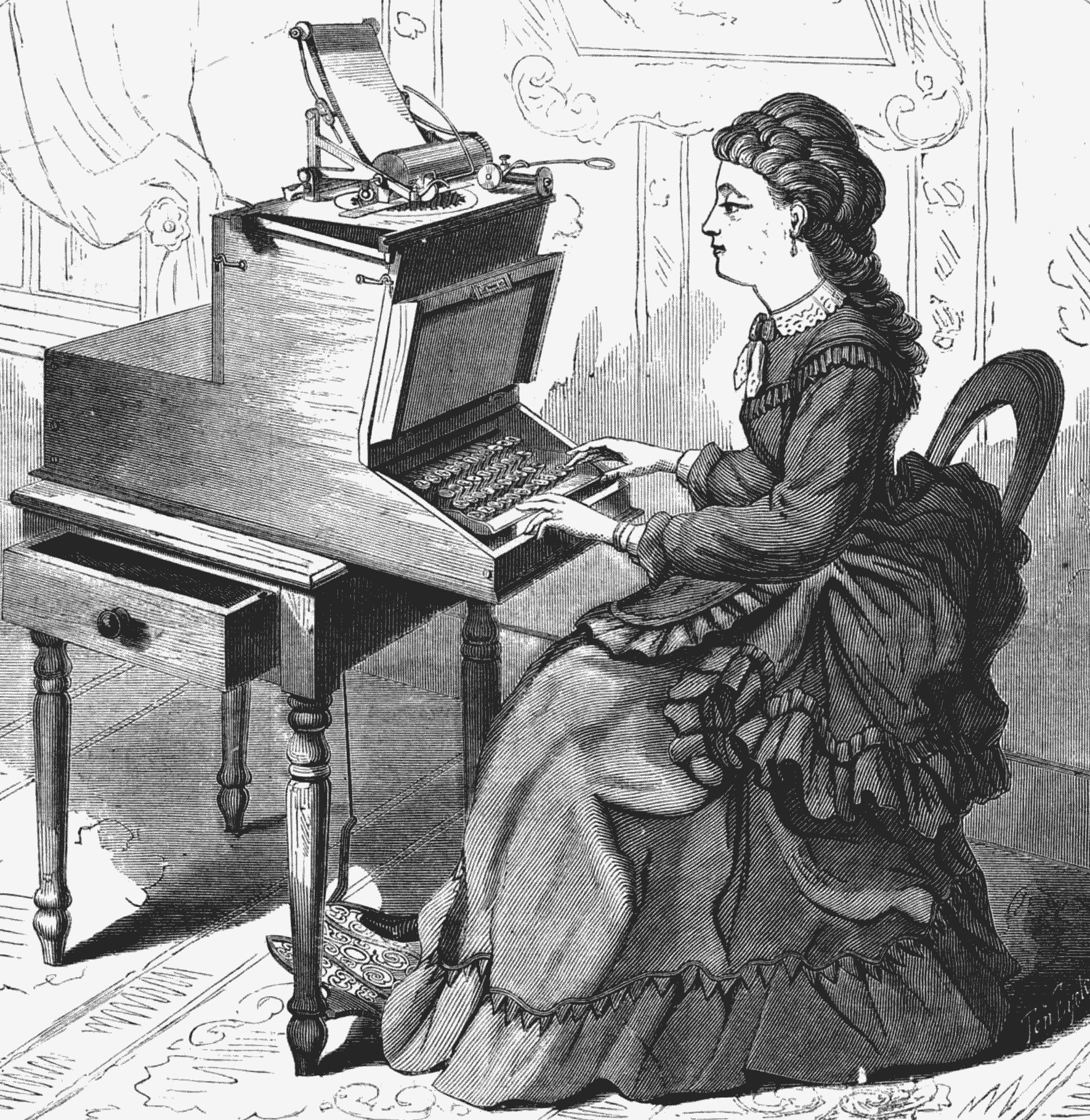 In 1873 he sold his patent rights for $12,000 to the Remington Arms Company, a firm well equipped with machinery and skill to carry out the development work that resulted in the machine being marketed as the Remington Typewriter.
Remington had built a good a reputation manufacturing rifles, producing their famed flintlock rifle with their own constructed barrel in 1816. After the American Civil War the company grew to diversify their product line to include sewing machines and in 1873 the first commercial typewriter.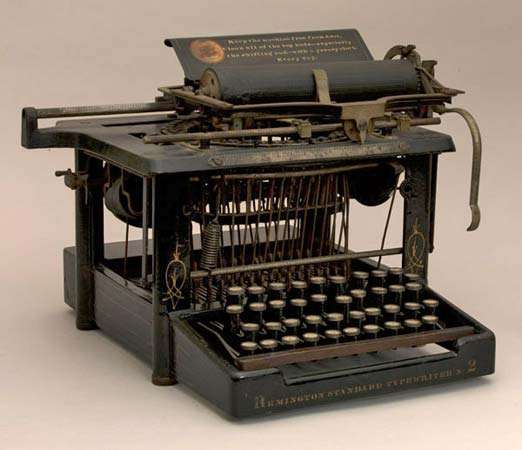 Among its original features were the cylinder, with its line-spacing and carriage-return mechanism; the escapement, which causes the letter spacing by carriage movement. The arrangement of the typebars so as to strike the paper at a common centre; the actuation of the typebars by means of key levers and connecting wires. Printing through an inked ribbon and the positions of the different characters on the keyboard.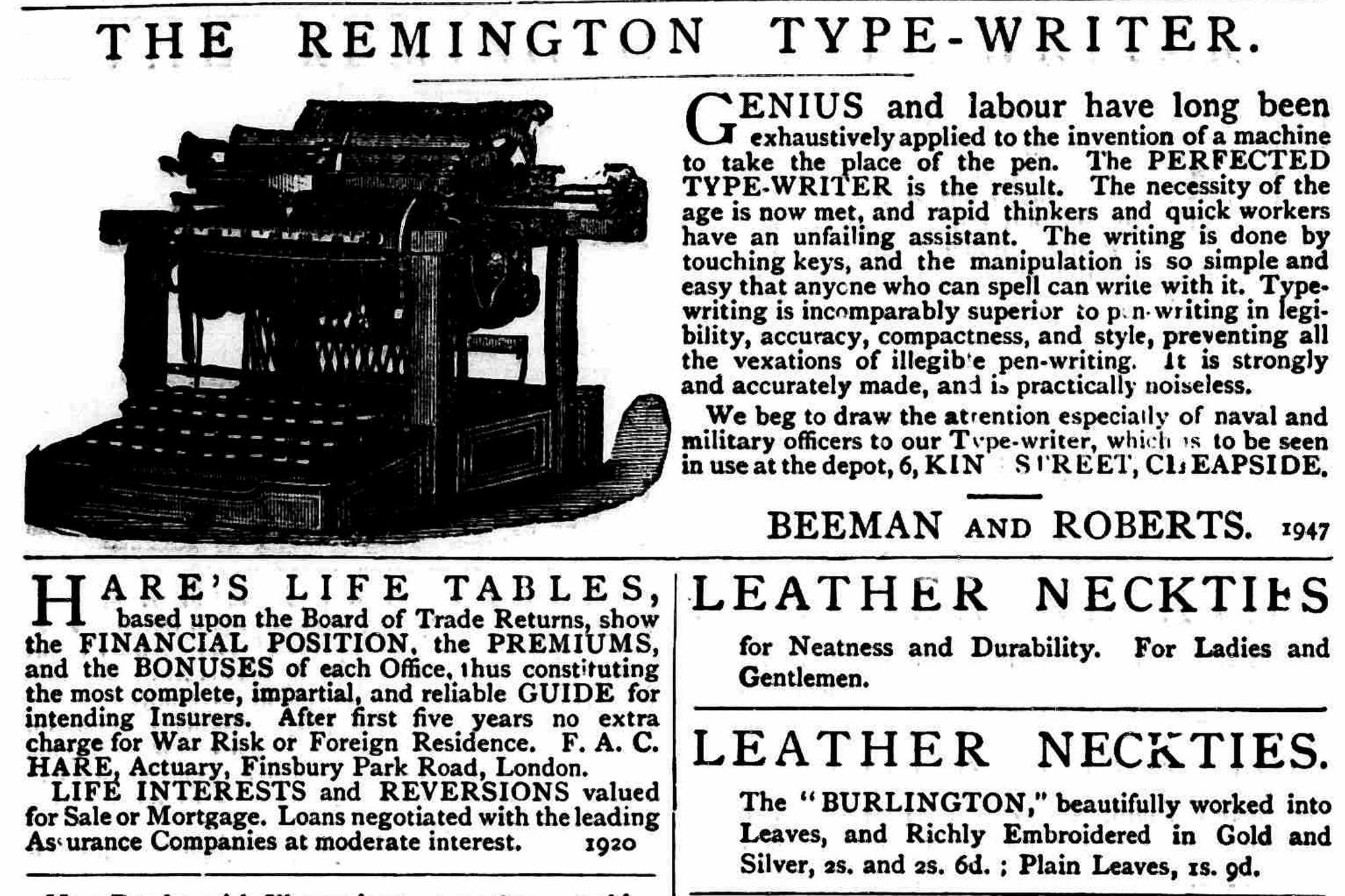 In 1886, E. Remington and Sons sold its typewriter business to the Standard Typewriter Manufacturing Company Inc. Included were the rights to use the Remington name. The buyers were William Wyckoff, Harry Benedict and Clarence Seamans, all of whom had worked for Remington.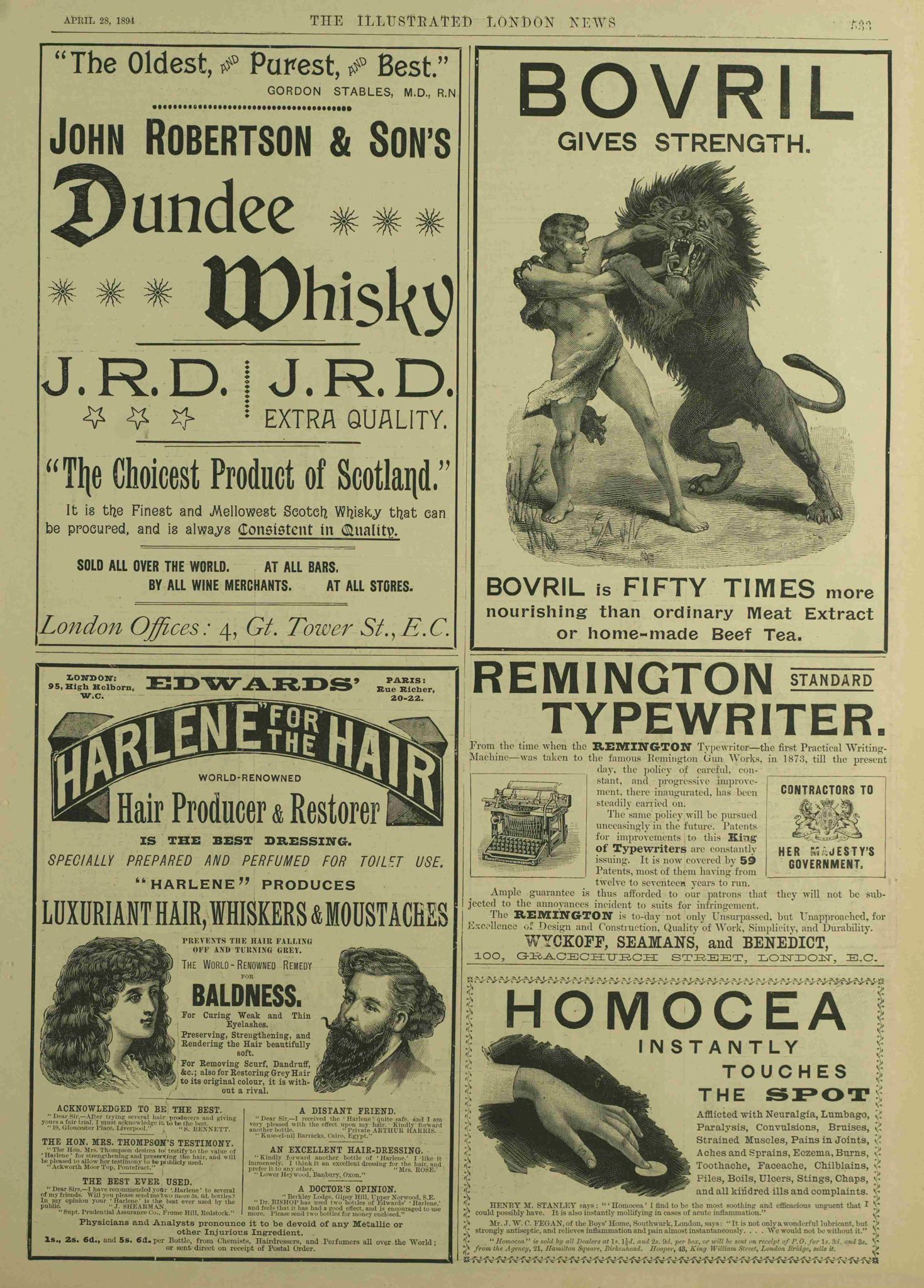 The Illustrated London News article centre right column above shows Wyckoff, Seamans & Benedict were already supplying the Government with Remington typewriters from early as 1894.
What is a Noiseless Typewriter?
The noiseless typewriter has a different typebar linkage. It causes the typebar to strike the platen at a lower velocity but with the same momentum.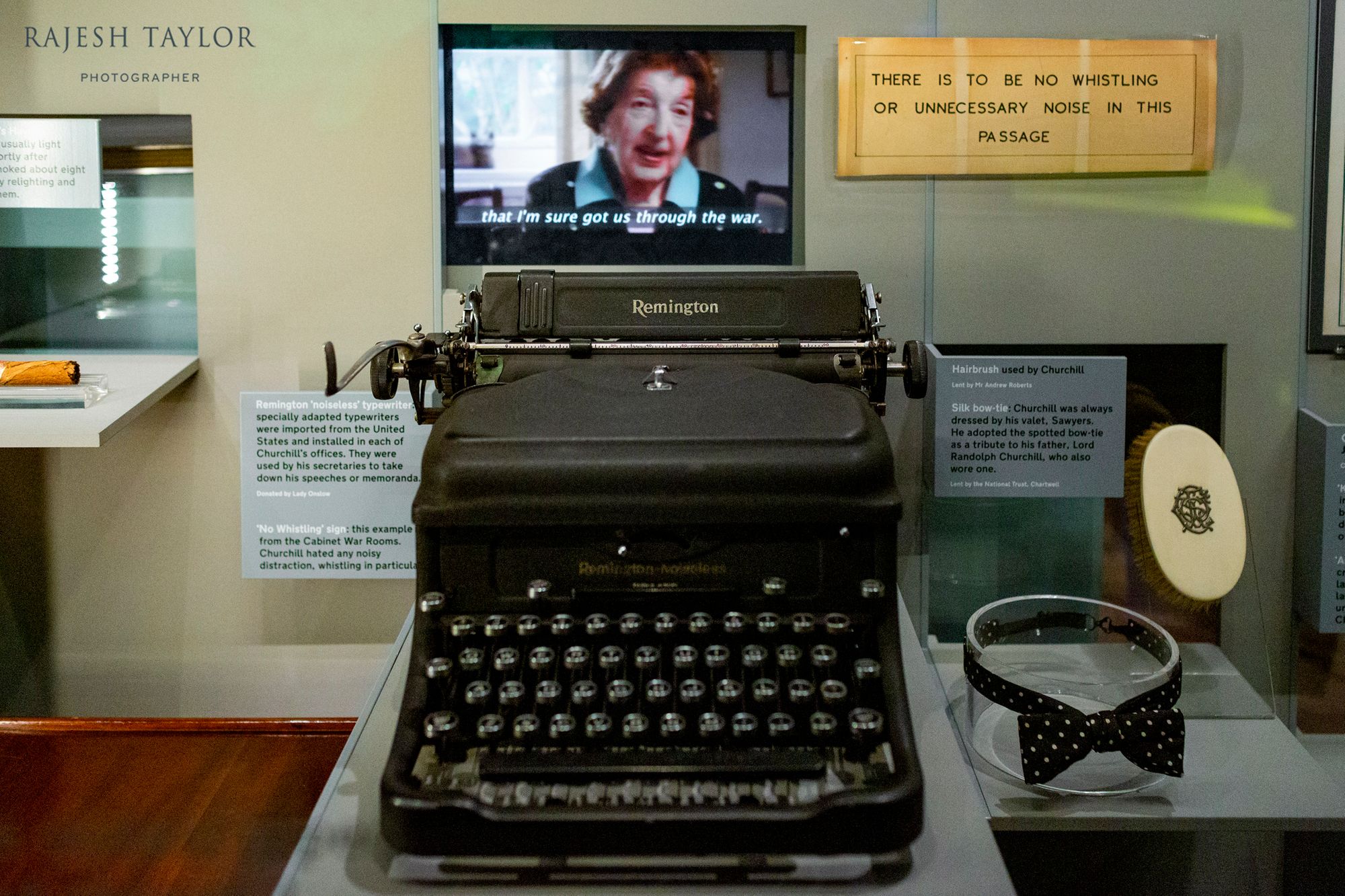 What was it like working for Winston Churchill as a Short-Hand Typist in the War Rooms?
Between 1940-45, around 200 staff were working around the clock. All keeping its location a secret from their families. Joy Hunter, was one of the first Typist's to start work in the rooms and describes her experience:
Address of Churchill War Rooms
Clive Steps.
King Charles St,
Westminster,
London SW1A 2AQ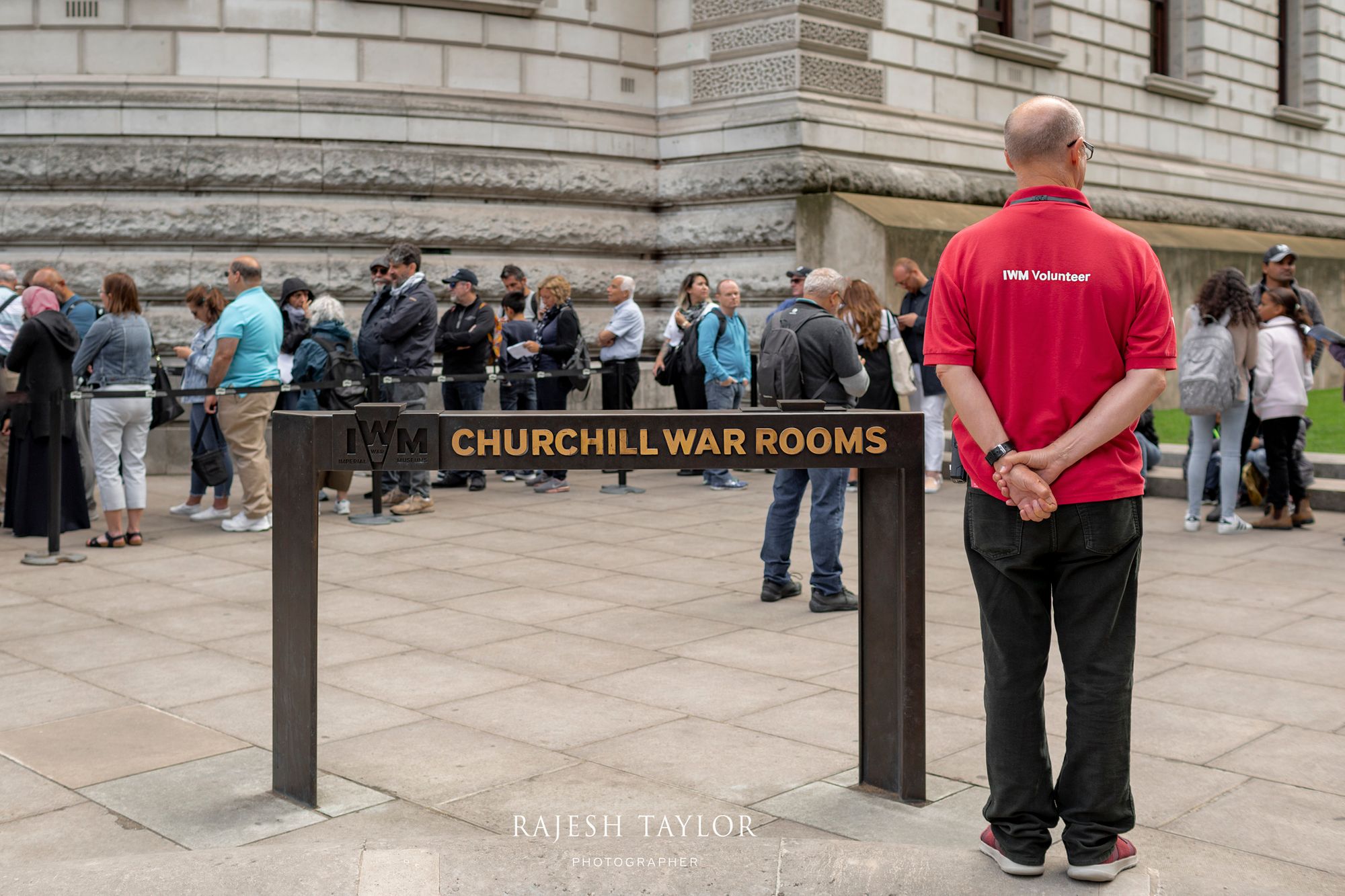 References
• Daily Herald Newspaper, British Newspaper Archive
• Naval Gazette, British Newspaper Archive
• The Remington Noiseless, The Classic Typewriter Page by Richard Polt.
• Typewriter, Encyclopædia Britannica Inc.
• Imperial War Museums.
Familiar Asked Questions - Churchill War Rooms
Q: How do you book tickets to visit the Churchill War Rooms?
A: Tickets can be purchased through the official Imperial War Museum website. Select your specific date and time. I recommend the London Pass for families visiting London for the first time. Entry to the War Rooms and many other attractions is included.
Q: How much are tickets for Churchill War Rooms Museum?
A: Adults (16-64) £22, Children (5-15) £11, Under 5's are allowed entry free of charge.
Q: What is the nearest London Underground Tube Station to Churchill War Rooms?
A: The closest tube station is Westminster (Jubilee, District & Circle lines) which is a 5 minute walk passing Elizabeth Tower, sometimes referred to as Big Ben.
St. James's Park (District and Circle lines) is a 8 minute walk. The station is located south west of the War Rooms. Although a slightly longer walk, it is a more appealing one through St James's Park during the summer and autumn months.
Q: Are there lockers for bags and luggage at Churchill War Rooms?
A: The War Rooms do not store luggage or have cloakroom lockers installed for security purposes. Corridors in some places are narrow, but not tight. I advise not to bring in rucksacks or rollers.
Q: What are the best hotels near The Churchill War Rooms?
A: The best hotels I recommend nearest to the War Rooms:
• Brown's
• The Ritz
Q: What are good economically priced hotels near The Churchill War Rooms?
A: As per the above list the good economical hotels nearest to the War Rooms:

• London Marriot Hotel County Hall
• Park Plaza Westminster Bridge London Hotel