The Great Galveston Hurricane of 1900
The Great Hurricane of Galveston in 1900 began the Texan city's demise in economic strength and inability to focus on infrastructure during the oil boom.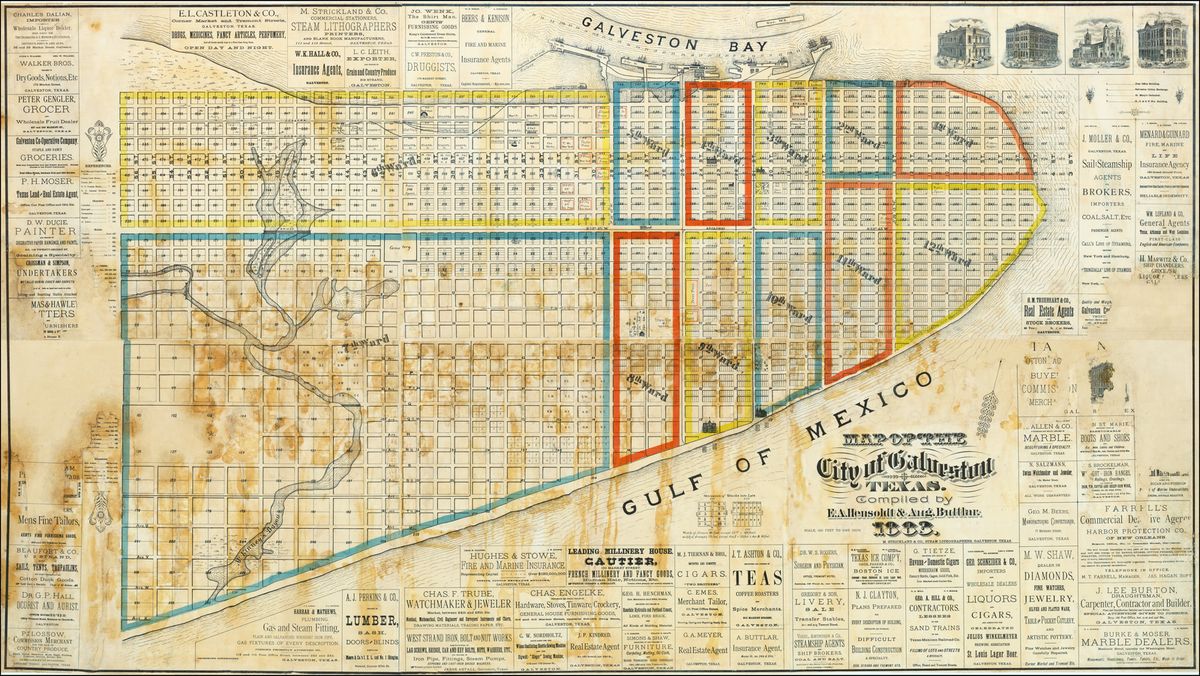 Galveston had the first of many things in Texas, the first telephone, post office, naval base, insurance company, opera house, electric lights and a medical college. In the 1850's, it had established itself as a the prime trading centre, earning it the title Wall Street of the South.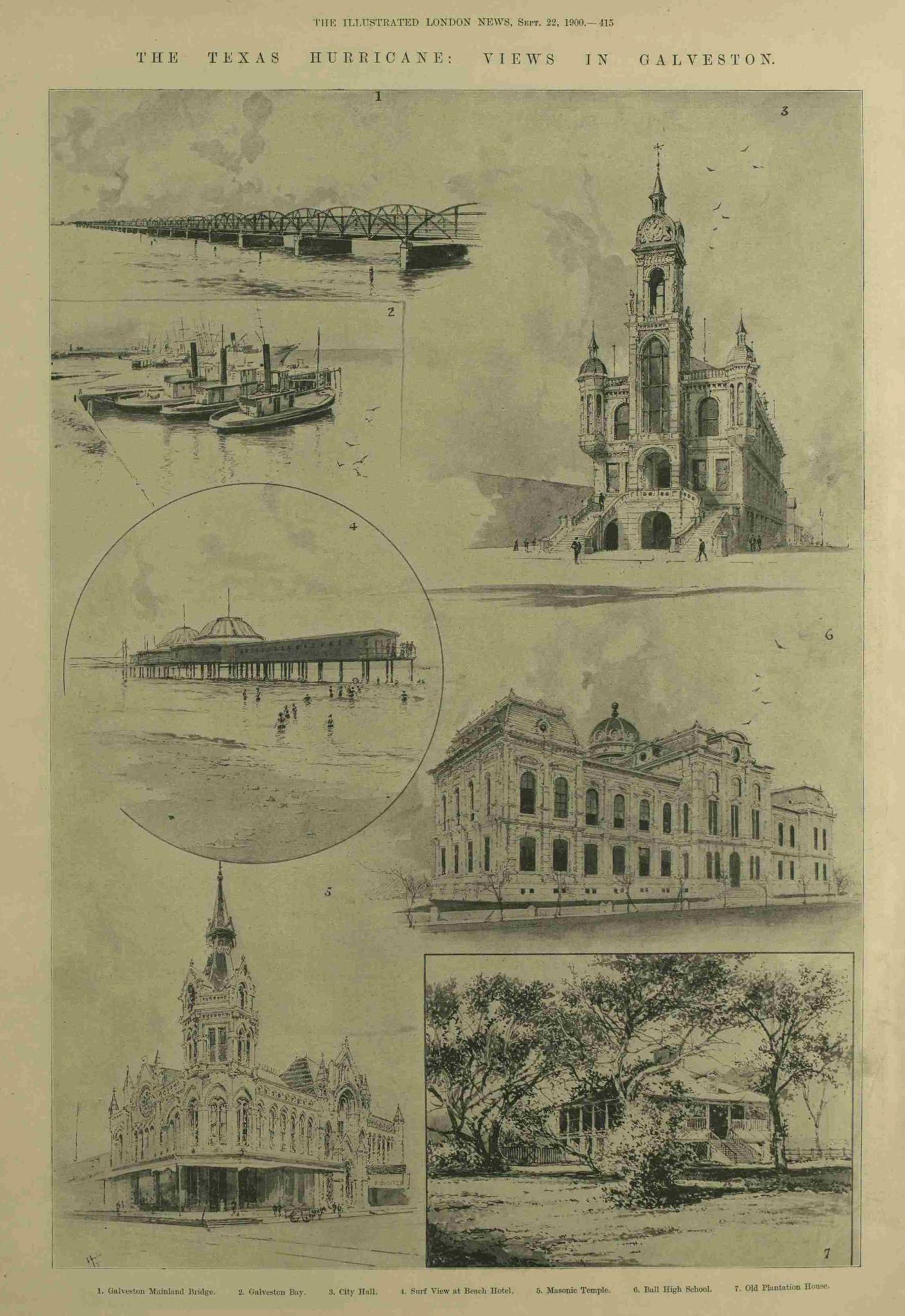 It would go on to become the second richest urban area in the United States of America. Its first electric power plant was built in early 1880's.fn
Galveston was the main port for Texas immediately following the Civil War and unlike most Southern cities, it prospered in the last decades of the 19th century.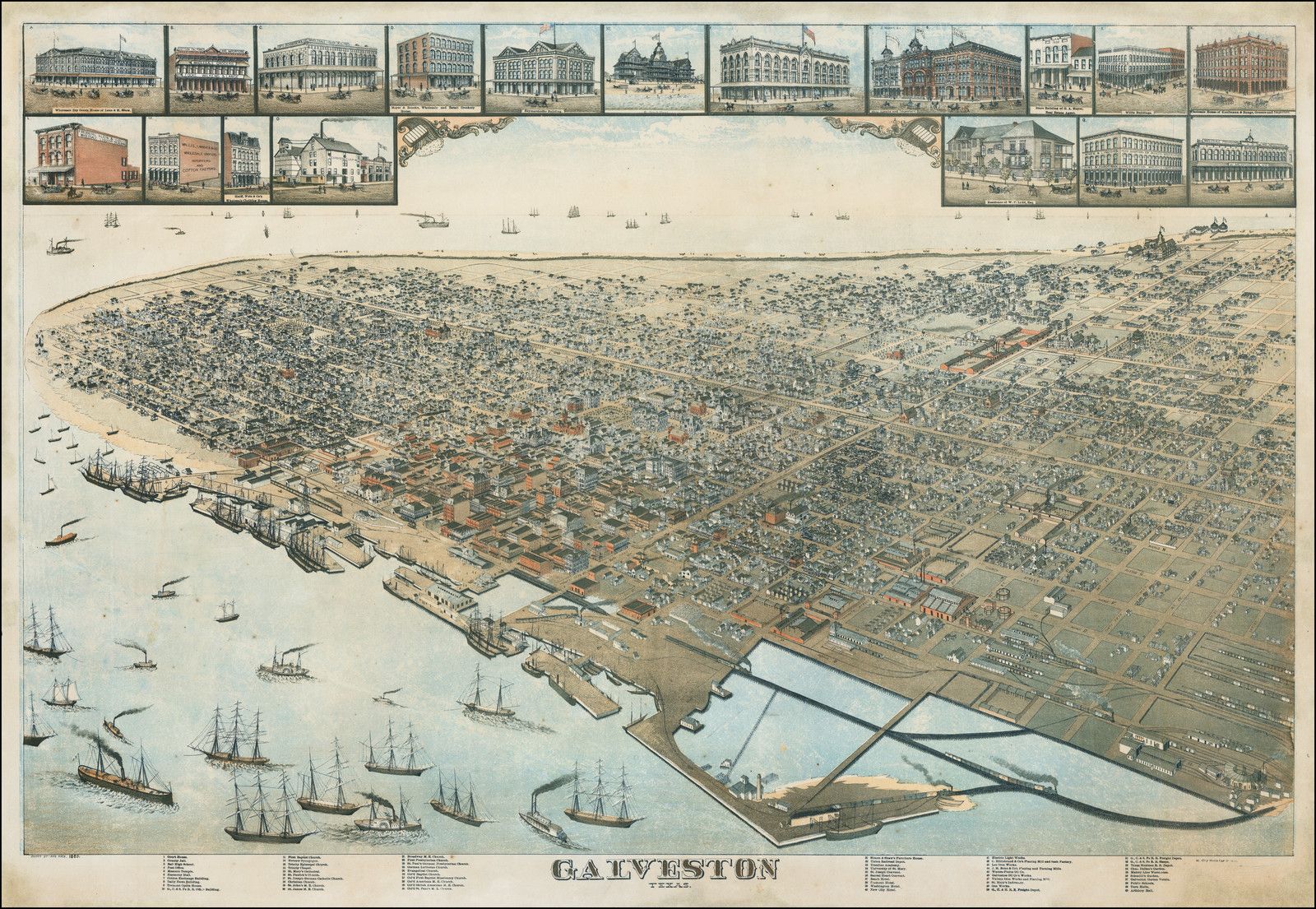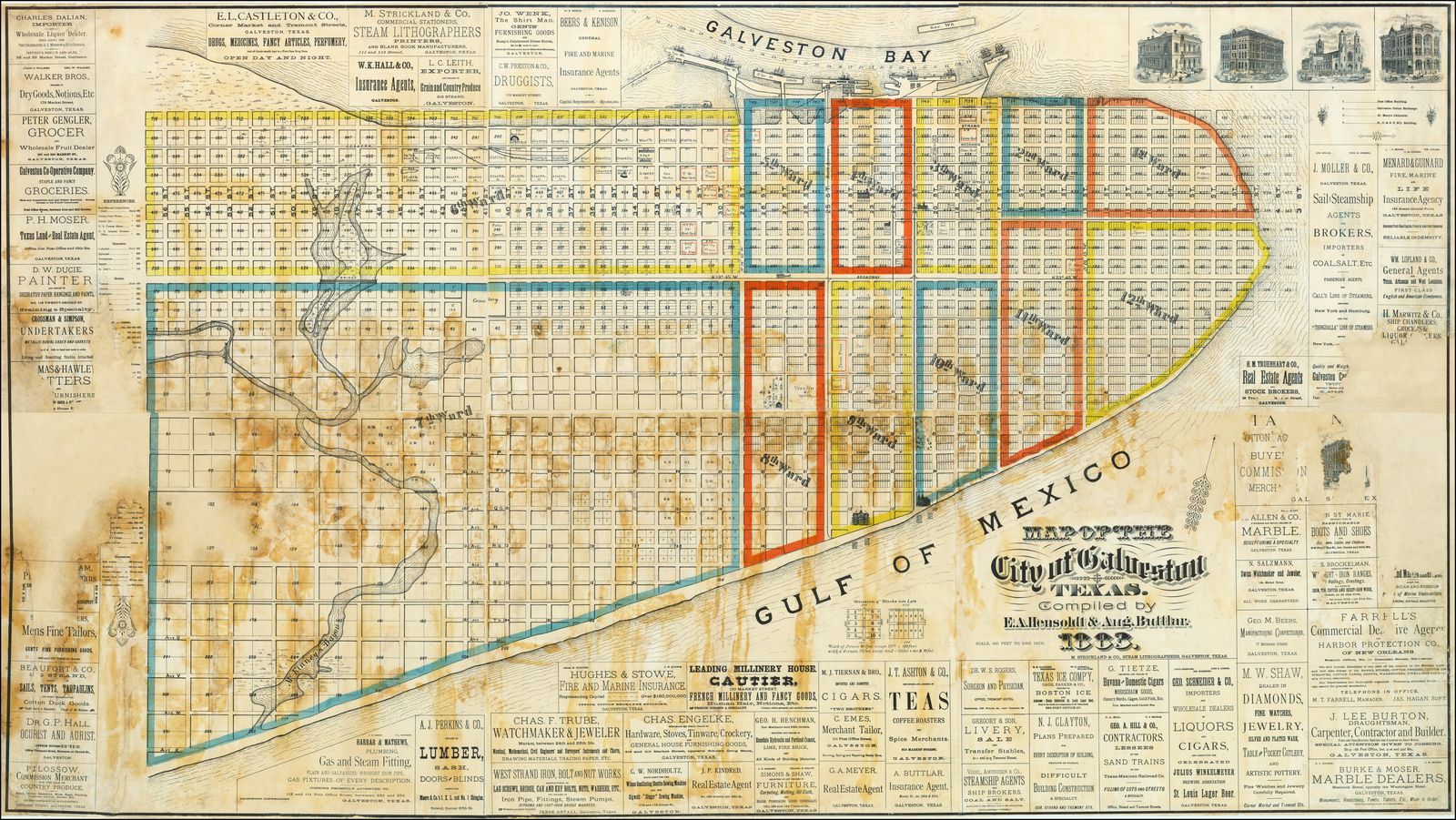 The map is illustrated with advertisements for local businesses, reflecting the booming economy of Galveston in the post-Civil War period.
The end of Galveston's reign came suddenly. The Great Hurricane on September 8th 1900, ripped through the Gulf Coast, killing an estimated 6,000 and leaving a further 8,000 homeless.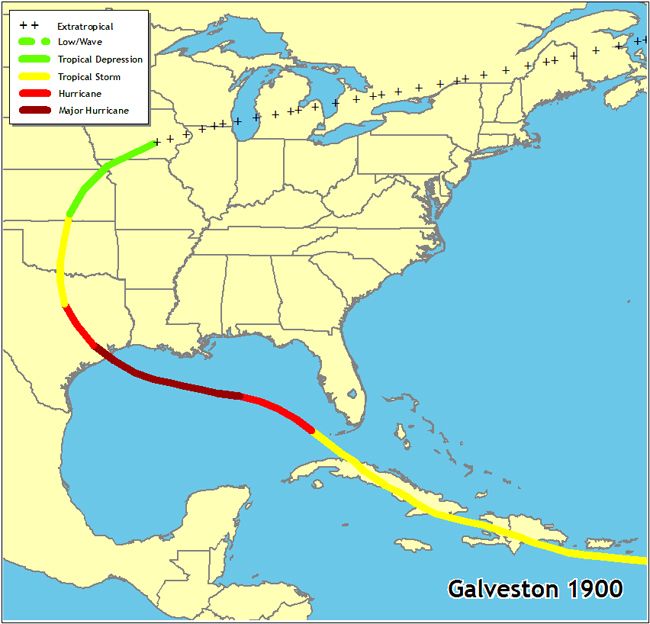 Whilst the history of the track and intensity is not fully known, the weather system reached the Texan coast as a category 4 hurricane. A 15-foot storm surge was recorded, flooding the city, which was then situated at less than 9 feet above sea level. Numerous homes and buildings were destroyed.
The Illustrated London News carried the destruction of Galveston for over a month, such was its significance to the important shipping route in the Gulf Coast.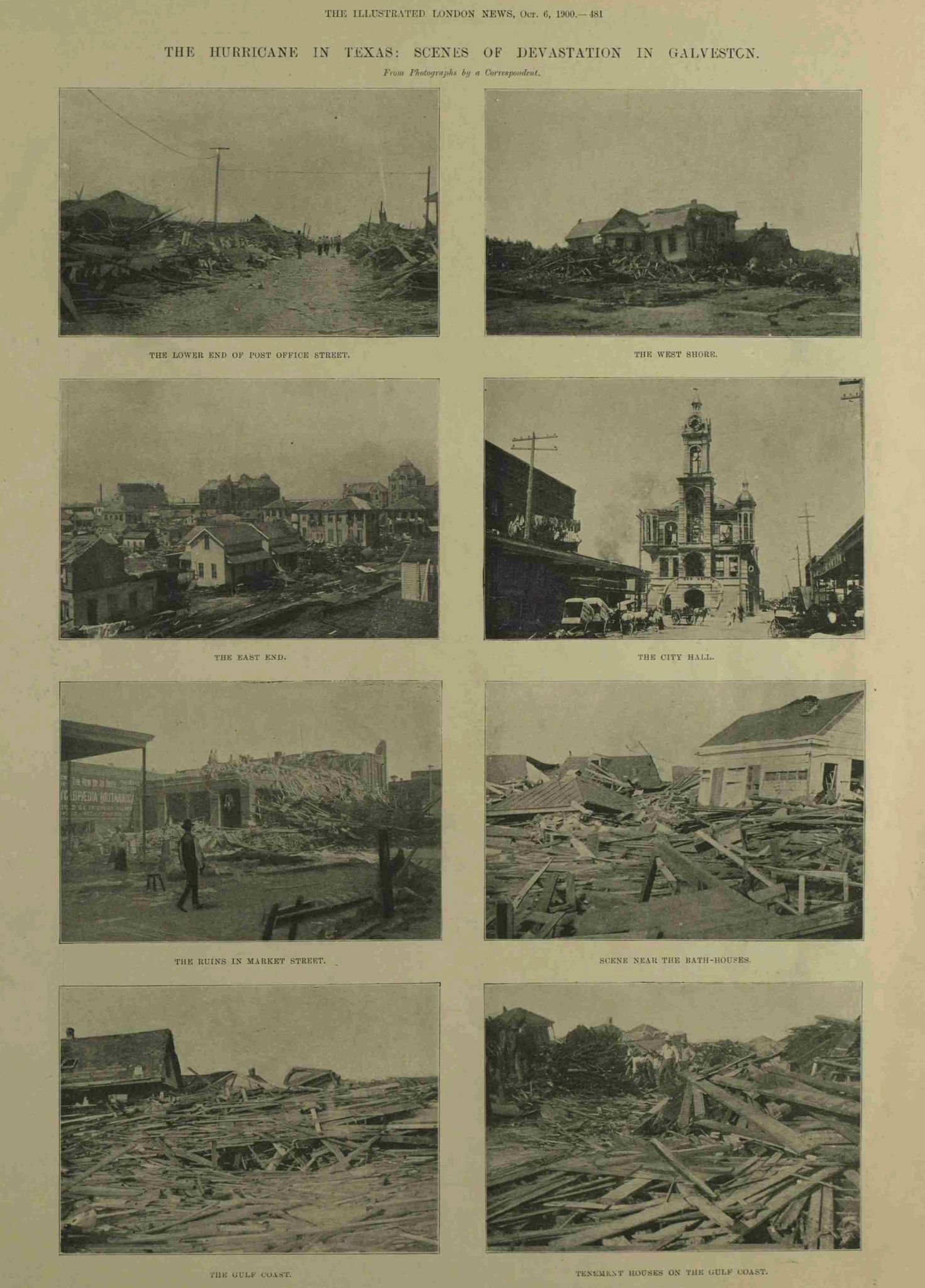 The hurricane was the start of the city's demise in economic strength. The shift in economic importance from agriculture to industrialisation brought along by the oil boom favoured Houston where pipelines were laid down and built from Port Arthur, Beaumont and Orange.
Further Cartography posts here.
Subscribe here to receive the Journal Newsletter and join the Member Discussion below. Thank you, Rajesh.