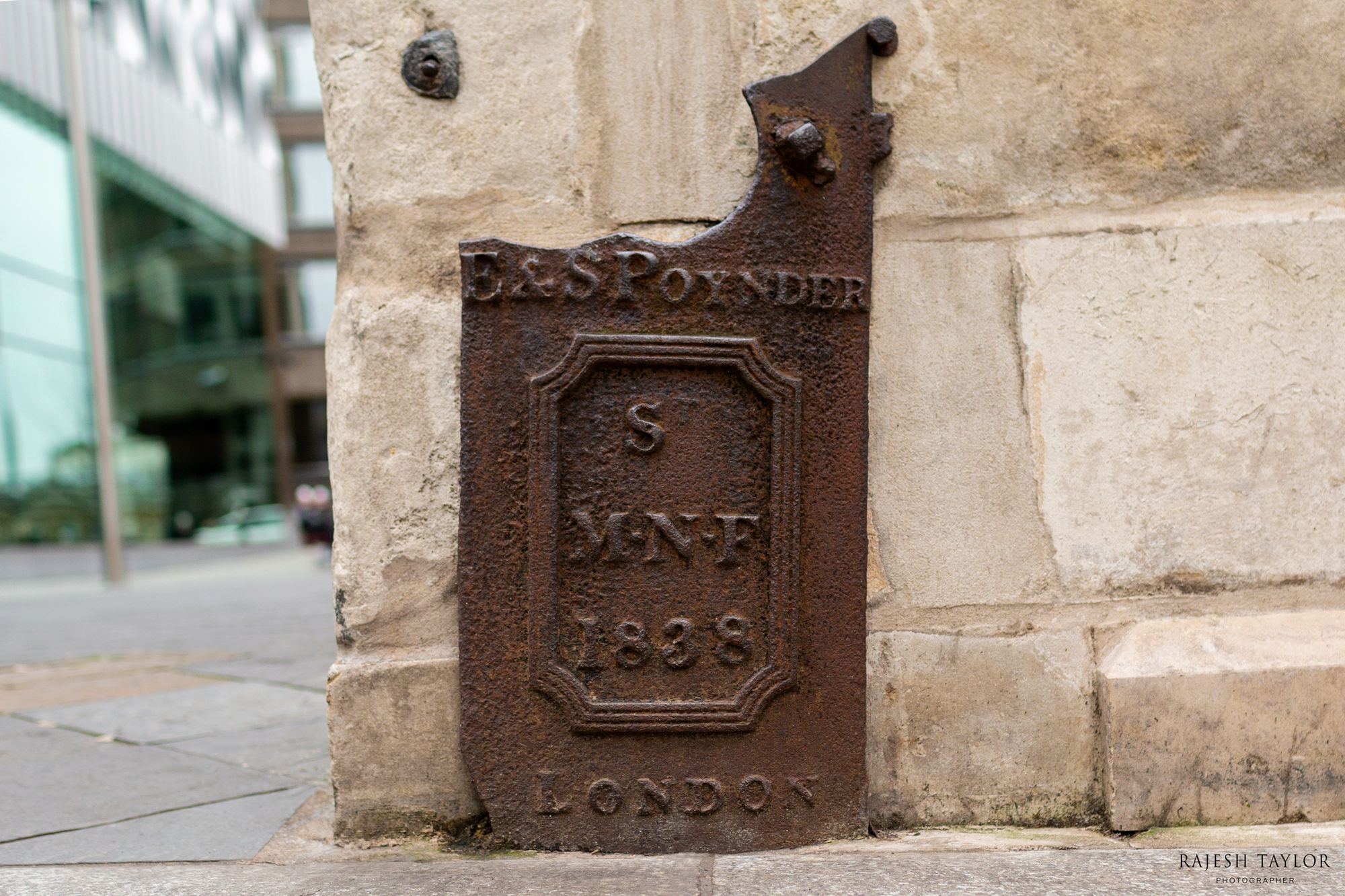 At the base of the Monument to the Great Fire, a metal plaque's inscription reads:
E&S Poynder
S
M.N.F
1838
London
A search on ancestry.com lists the name E&S Poynder as brothers Edward & Samuel Poynder, Plumbers by profession, who lived outside of London in Hawkhurst, Kent.
The S M.N.F denotes the parish of St. Margaret New Fish Street. 1838 would be, I guess, the date of installation. The plaques location, indeed The Monument to the Great Fire of 1666 stands on what was formerly the churchyard of St. Margaret's Church – one of 87 churches destroyed in the fire.
Points of Interest by The Parish Marker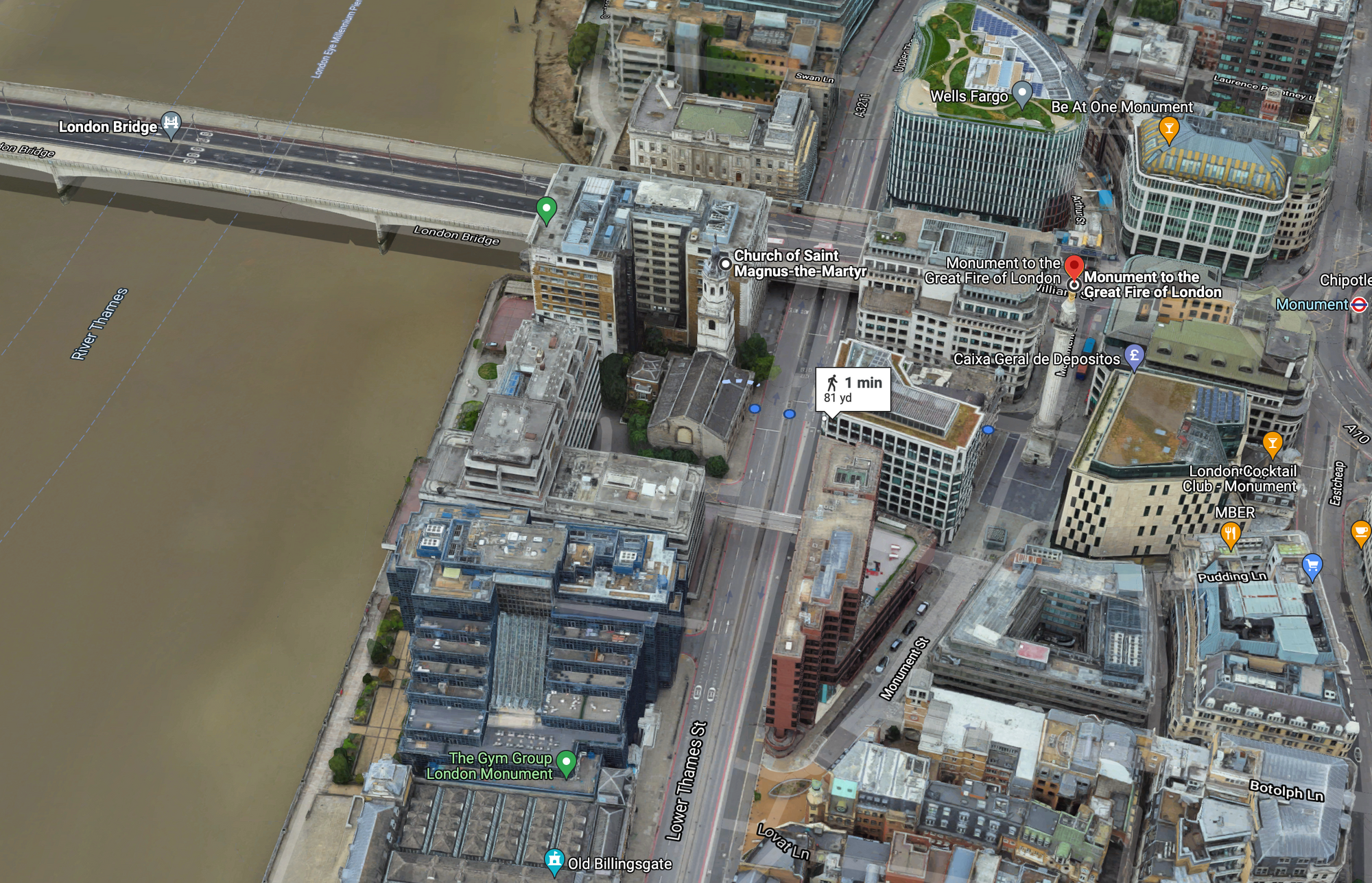 Secrets Embedded
If you're visiting The Monument, I recommend viewing the masonic meaning on its west facing frieze.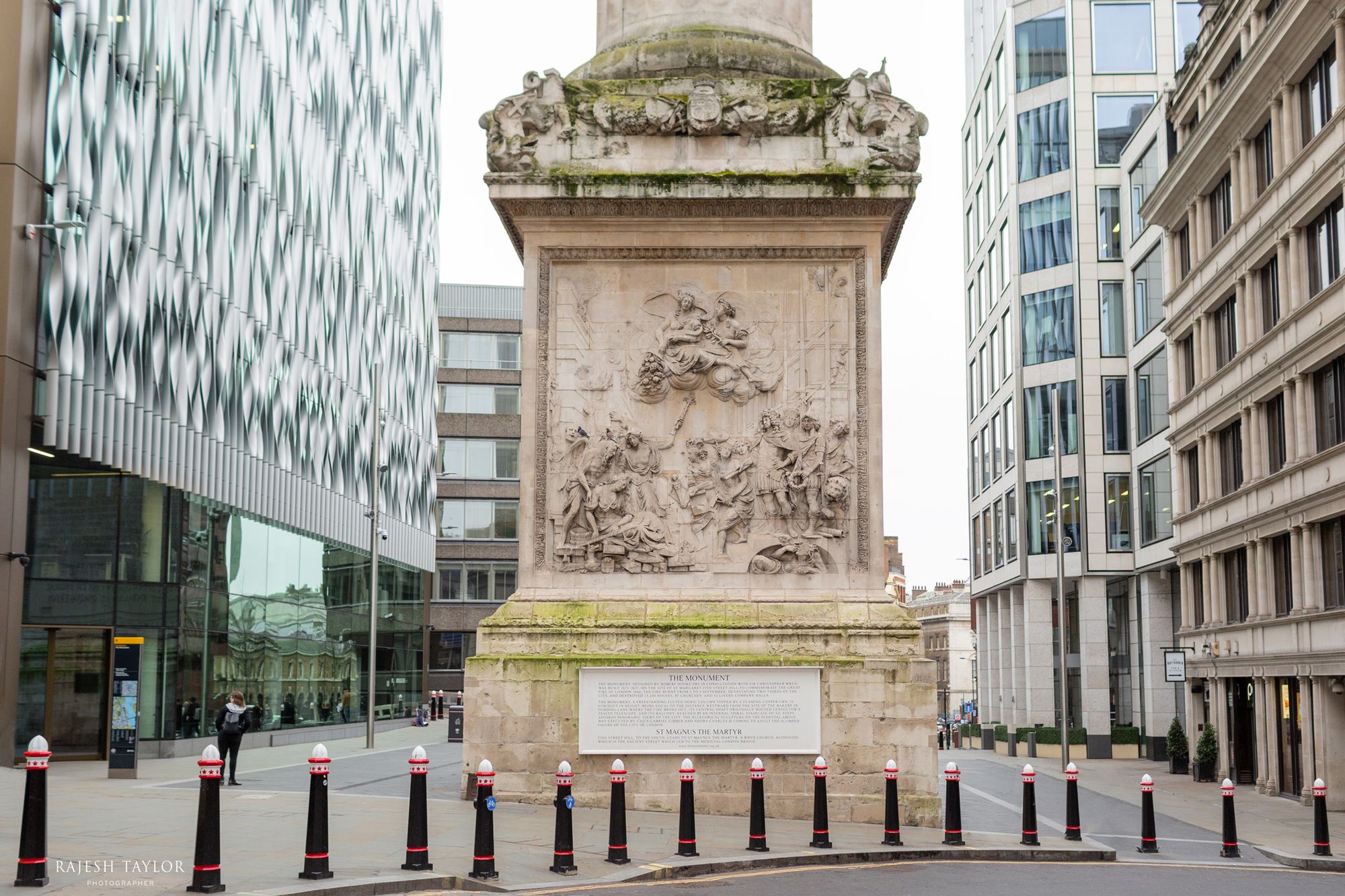 360 Views
Depending on wind and vertigo, take on The Monuments' 311 spiralling steps for a raven's eye view of the City.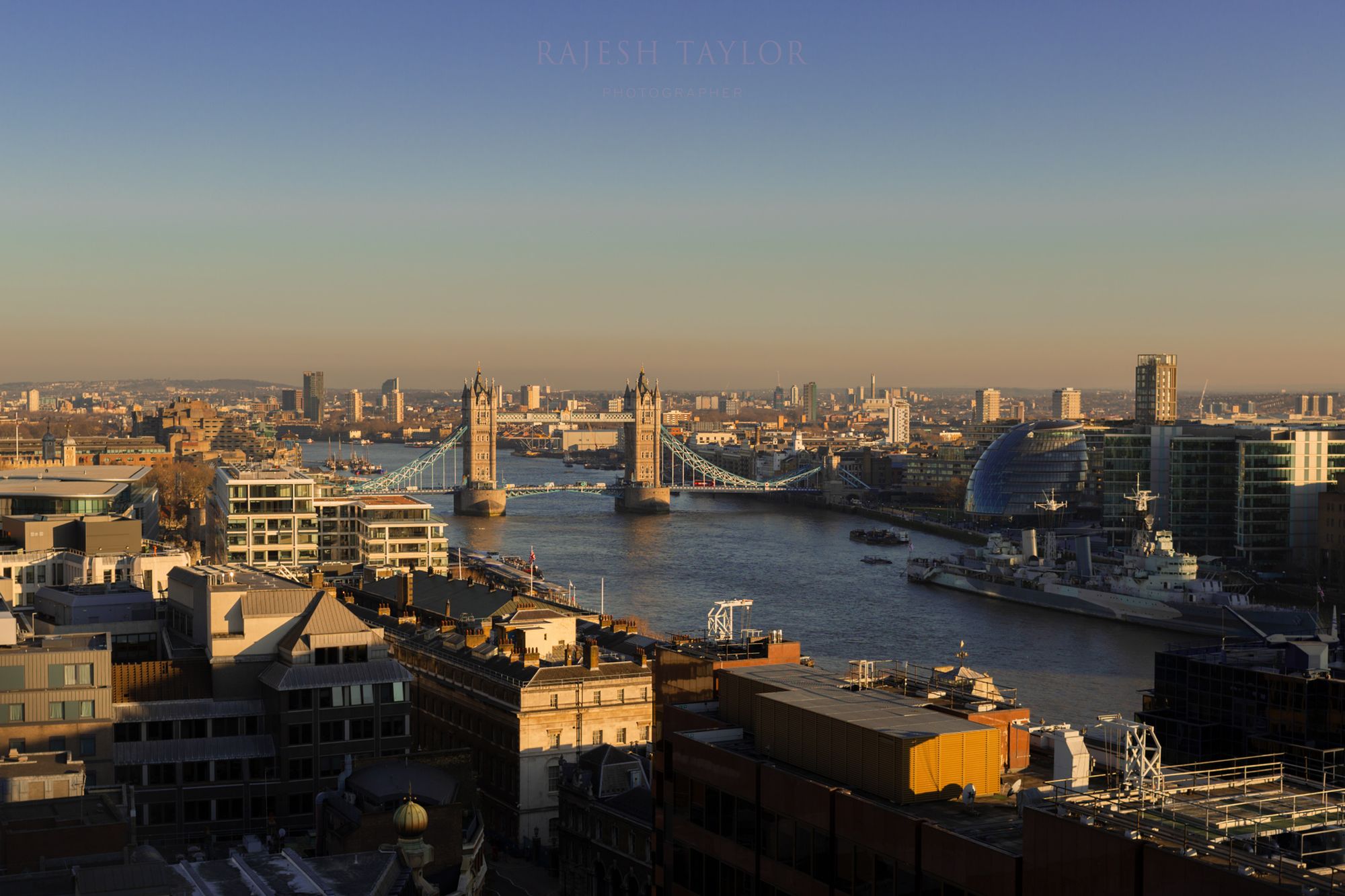 Views From The Monument
Space is limited, but more than adequate on the top of The Monument. There is enough gap to thread a dlsr lens through the protective mesh around the viewing deck while still being attached to your camera strap. You don't want to be hand holding £10,000+ of kit up there.
The mesh is there to stop people killing themselves. 5 people have died jumping off since the memorial was built in 1677, with another falling, accidentally. This makes the memorial to the Great Fire more deadly than the fire itself.
Sky Garden
The view from nearby 22 Fenchurch Street's rooftop Sky Garden is higher and free but needs to be booked well in advance. The views are behind thick glass, which may add reflective glare.
Sky Garden has an infestation of social media luvvies during the summer months. Queues to enter 22 Fenchurch St often extending around the building.
St Magnus the Martyr Church
The nearest church today is towards the river is St Magnus the Martyr, less than a 100 yards away on Lower Thames St and close to the underpass of London Bridge. It was Architect (and master freemason) Sir Christopher Wren's most expensive rebuild for a parish church.
A short visit to the Church – and its 1,000 year history is well worth your time. It was the first to be visited by all those crossing into the City from Southwark.