James Bond
How To Make A Vesper Martini
A helpful guide to the recipe and the story of how Ian Fleming's invented the Vesper Martini at Duke's Bar in St James's.
The Vesper is the dry martini cocktail ordered by Ian Fleming's British Secret Service agent James Bond. Daniel Craig specified the recipe in his 007 debut just as Fleming penned in his 1953 book – Casino Royale.
Recipe for James Bond's Vesper Martini
• 3 measures (80ml) of Gordon's Gin
• 1 measure (20ml) of Vodka
• 1/2 measure (10ml) of Kina Lillet
• Shake it over ice
• Add a thin slice of lemon
Alternative Recipe for Vesper Martini
A bottle of Hendricks Gin retails in around £50 more economical than Gordon's. In 1986, the Lillet family changed their recipe, making it sweeter. Today many cocktail aficionados encourage substituting the Lillet for Cocchi Americano for a more bitter finish to recapture the Vesper's original taste.
Cost per Cocktail (Minimum of 11 servings)
• £9.72 per cocktail.
• £6.36 per cocktail with Hendricks & Cocchi Americano.
With around 35 servings remaining from a bottle Lillet and Vodka. A subsequent two bottles of Gin reduces the cost to under £5 per cocktail, with the alternative Americano option, to under £3.
How to make a Vesper Martini?
Add the ingredients into a mixing glass, strain and serve in a pre-chilled martini glass. Garnish with a thin slice of lemon peel.
I use the Alessi's Cocktail Shaker Set to strain, stir, measure. A birthday gift which... has come in very handy in 2020. Keep spirits in the freeze to make sure they're ice cold before you start. Use an organic lemon, the oils from the peel will penetrate the drink.
Conventional (genetically modified) lemons are made with the help of pesticides.
The Whisky Exchange and Hedonism Wines stock everything you will need to start creating your own cocktails from home. Think of them as Q Branch – for liquor. Hedonism Wines at 3 Davies Street, Mayfair is 10 minutes walk from Fleming's former London family at number 27 Green Street.
The Beatles briefly lived together at number 57.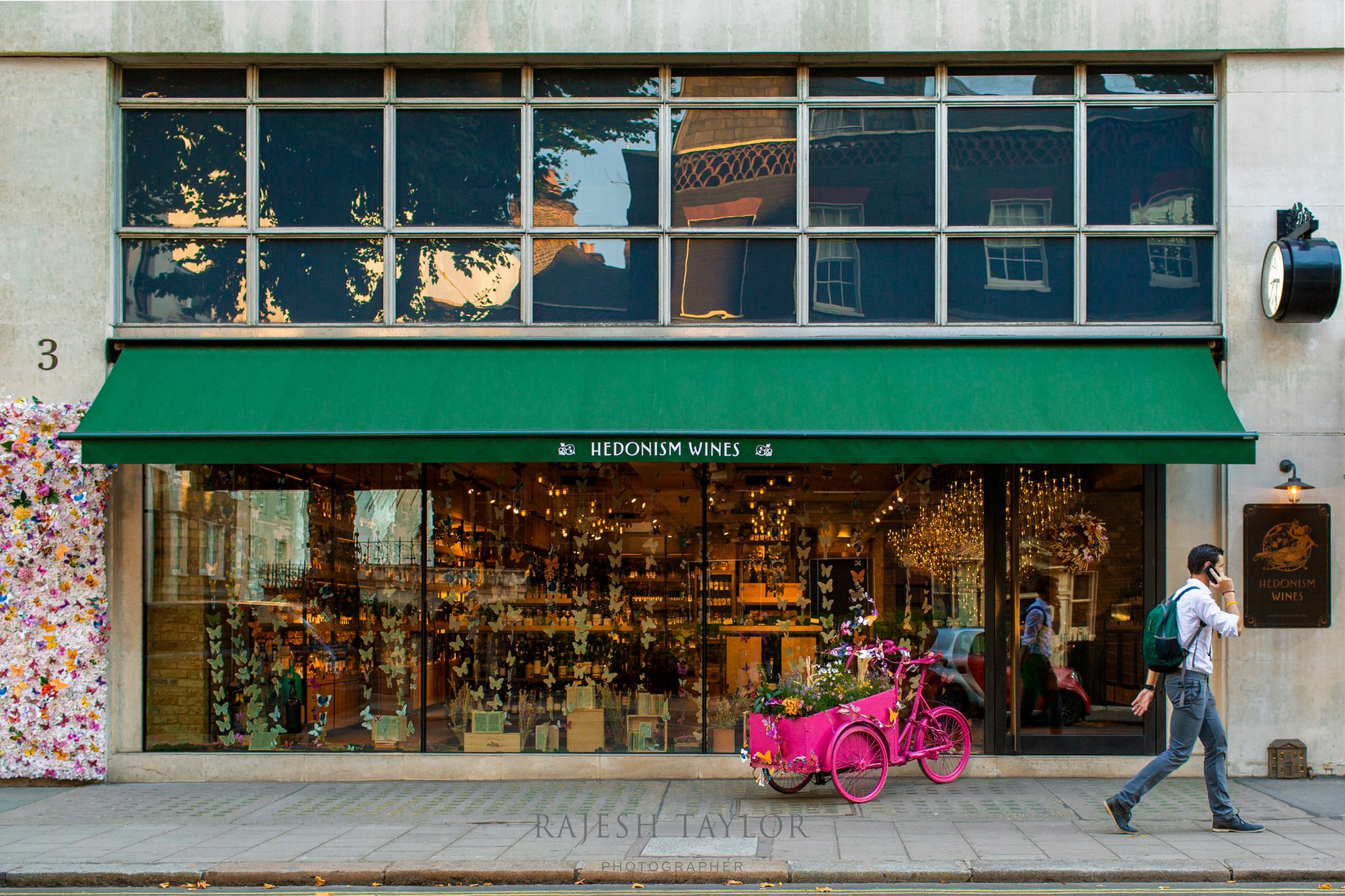 What is the Correct Glassware to Serve a Vesper Martini?
Fleming details James Bond's glass preference when he orders in Chapter 7: Rouge et Noir.
'A Dry Martini,' he said. 'One. In a deep champagne goblet.'
'Oui, monsieur.'
'Just a moment. Three measures of Gordons, one of vodka, half a measure of Kina Lillet. Shake it very well until it's ice-cold, then add a large thin slice of lemon peel. Got it?'
'Certainly, monsieur.'
A goblet glass has a large head, round bowl and a thick stem. They are normally seen with decorative and can feature intricate etching. Their wide mouth design promotes big, hearty sips. In the book, Bond would state he prefers one large drink before dinner.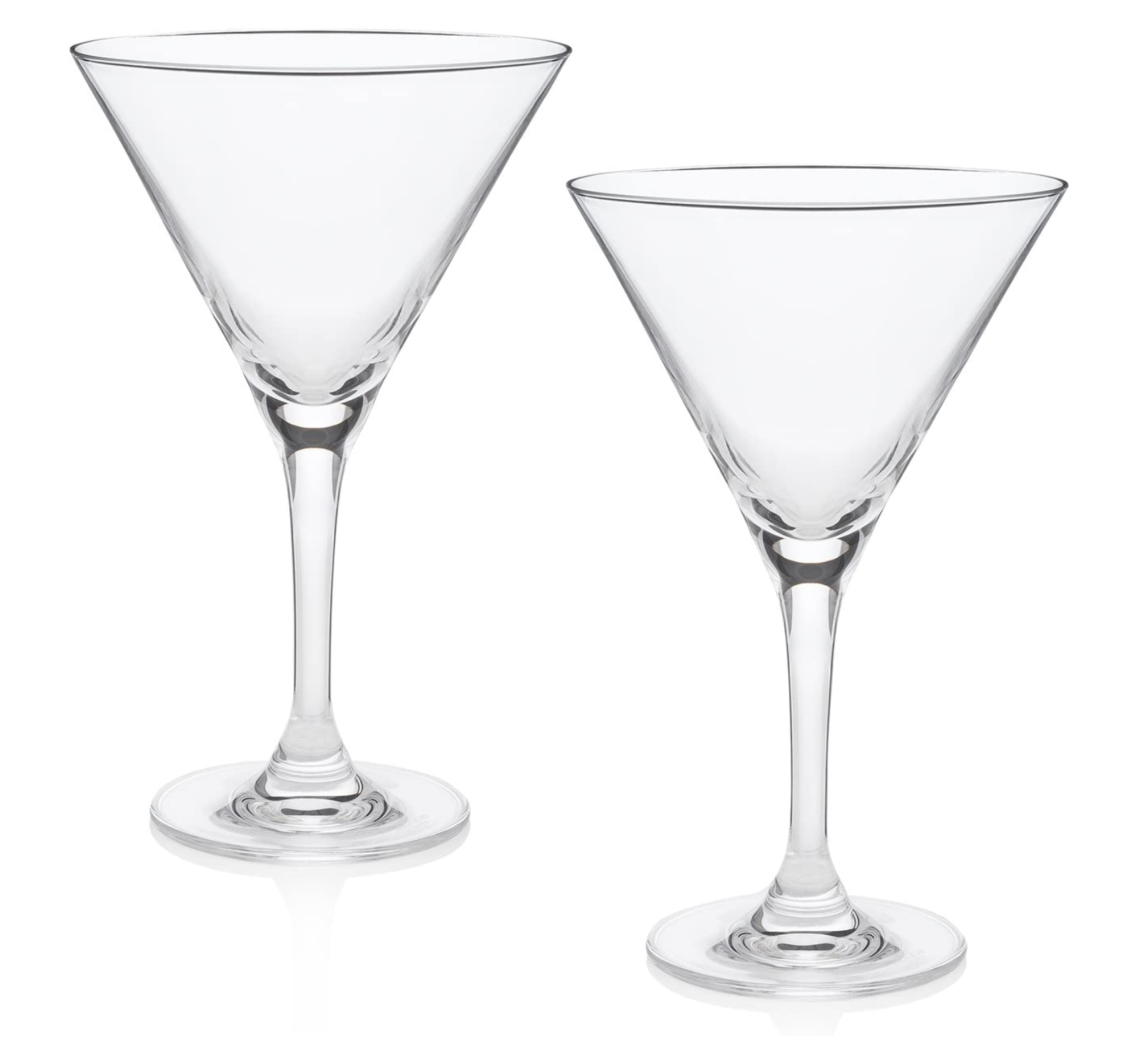 With its thin stem and sturdy base, the cone-shaped cocktail glass is the traditional choice. Duke's Bar sell their Martini Cocktail Glass as a pair.
Waterford's have an elegant Belle Coupe set, which has a more pronounced round bowl, the stem is thinner and wider base for balance and visual effect.
Why did Fleming Name Bond's Martini – Vesper?
Fleming having a good command of languages, may have been inspired by the latin meaning for Vesper – Evening.
Maybe Vesper Lynd could be a play on the words West Berlin?
Or perhaps to honour the Royal Navy ship - HMS Vesper. The British Destroyer Ship was in commission between 1939 and 1945, when Fleming was working as the PA to the Director of Naval Intelligence – at The Admiralty Building.
Many think Fleming named his drink after real life Polish born spy and Second World War herione – Countess Krystyna Skarbek aka Christine Granville. One of her many codenames was 'Vesperale'.
Like Fleming, she was born into an aristocratic family and had a knowledge of many European languages, helping her become one of the most successful British agents on the continent.
After the War broke out, she joined the British SOE (Special Operations Executive). Skarbek smuggled the first film evidence of Nazi preparations for Operation Barbarossa, the German planned invasion of wartime ally, the Soviet Union. When the film landed on Winston Churchill's desk, he remarked that she was his favourite spy.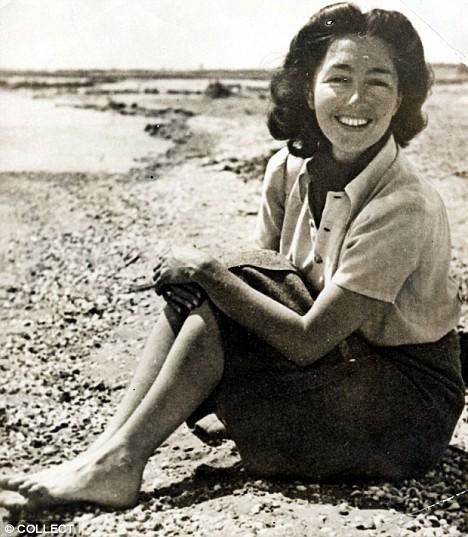 Twice arrested by the Gestapo, she twice escaped – unaided. She took part in battles against the Nazi's. On one occasion she secured the release of three British officers by bluffing an official at Gestapo headquarters. She was awarded the George Medal and an OBE for her contribution to the Allied effort by Britain.
In Casino Royal, Chapter 8 – Pink Lights and Champagne, Fleming describes an exchange between Bond and CIA Agent Felix Leiter about the potent martini:
"... I never have more than one drink before dinner. But I do like that one to be large and very strong and very cold and very well-made. I hate small portions of anything, particularly when they taste bad. This drink's my own invention. I'm going to patent it when I can think of a good name."
Later, Bond asks the beautiful Ms. Lynd her name:
"I can't drink the health of your new frock without knowing your Christian name." He receives her name then enquires more from her with a look. "I was born in the evening, on a very stormy evening..."
Bond finds her name perfect for his new cocktail. He tells her the search is over if Vesper will permit him to name it after her. The 2006 screen adaptation briefly references Bond's idea for a naming convention.
Ian Fleming and Dukes Hotel
Like a covert spy, Dukes is hidden in plain sight in a small cul-de-sac in St James's. It is a firm favourite for many American family's with ties to the old country.
I recommend experiencing the hotel's – Dukes Bar for a Vesper Martini at least once on your visit. This was one of Ian Fleming's favourite haunts and the Bar is regarded as serving the best Vesper Martini in the world.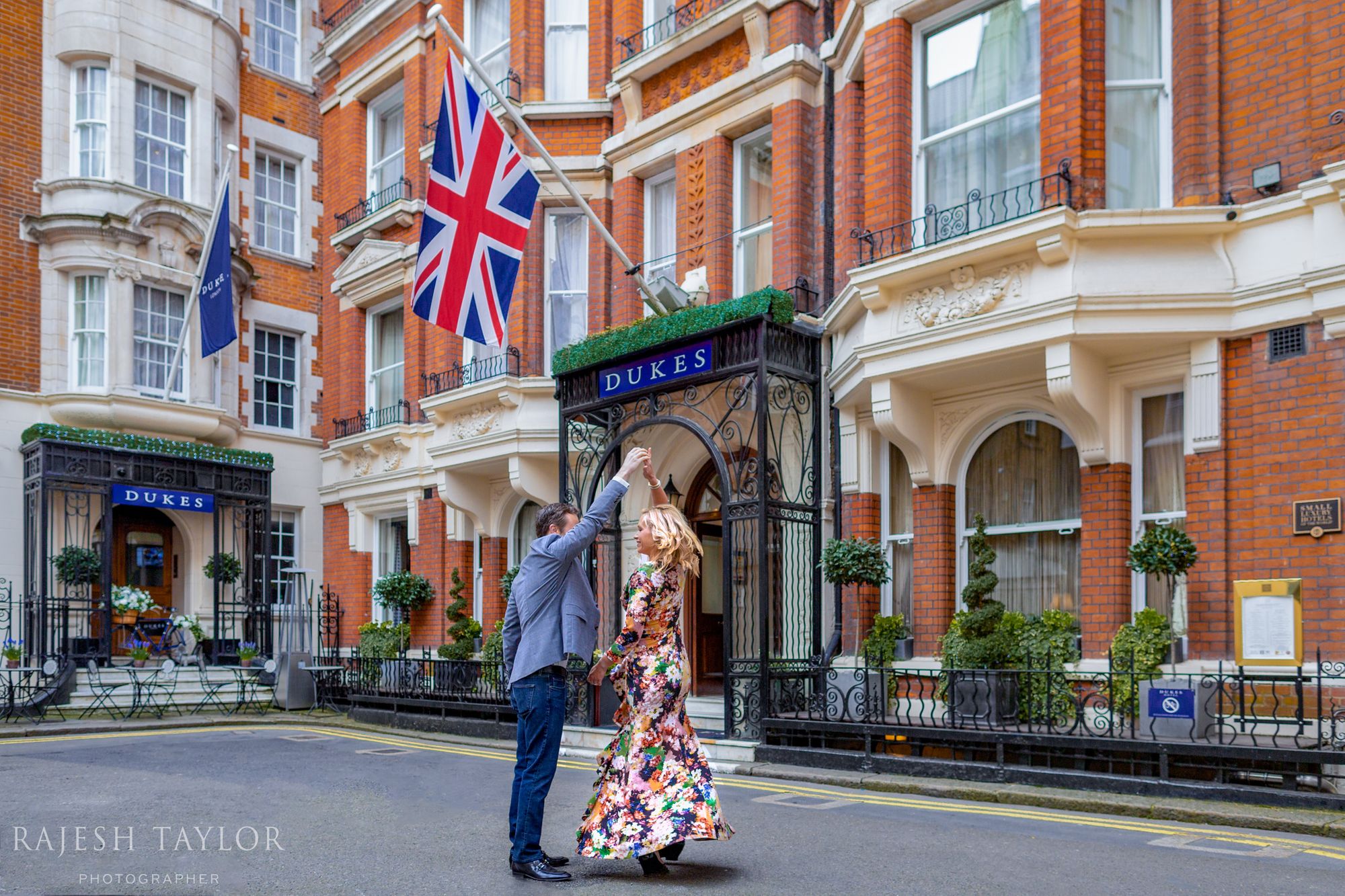 The clientele according to Italian Head Barman Alessandro Palazzi, was dominated by politicians and the military establishment, with 10 Downing Street and Fleming's office at The Admiralty Building just 10 minutes walk away.
Even closer is Clarence House, the official London residence of Prince Charles, Spencer House – the London ancestral home of Lady Diana and the Royal Palace of St James's – all a minute's stroll away.
The Name Duke's seems an obvious choice upon reflection...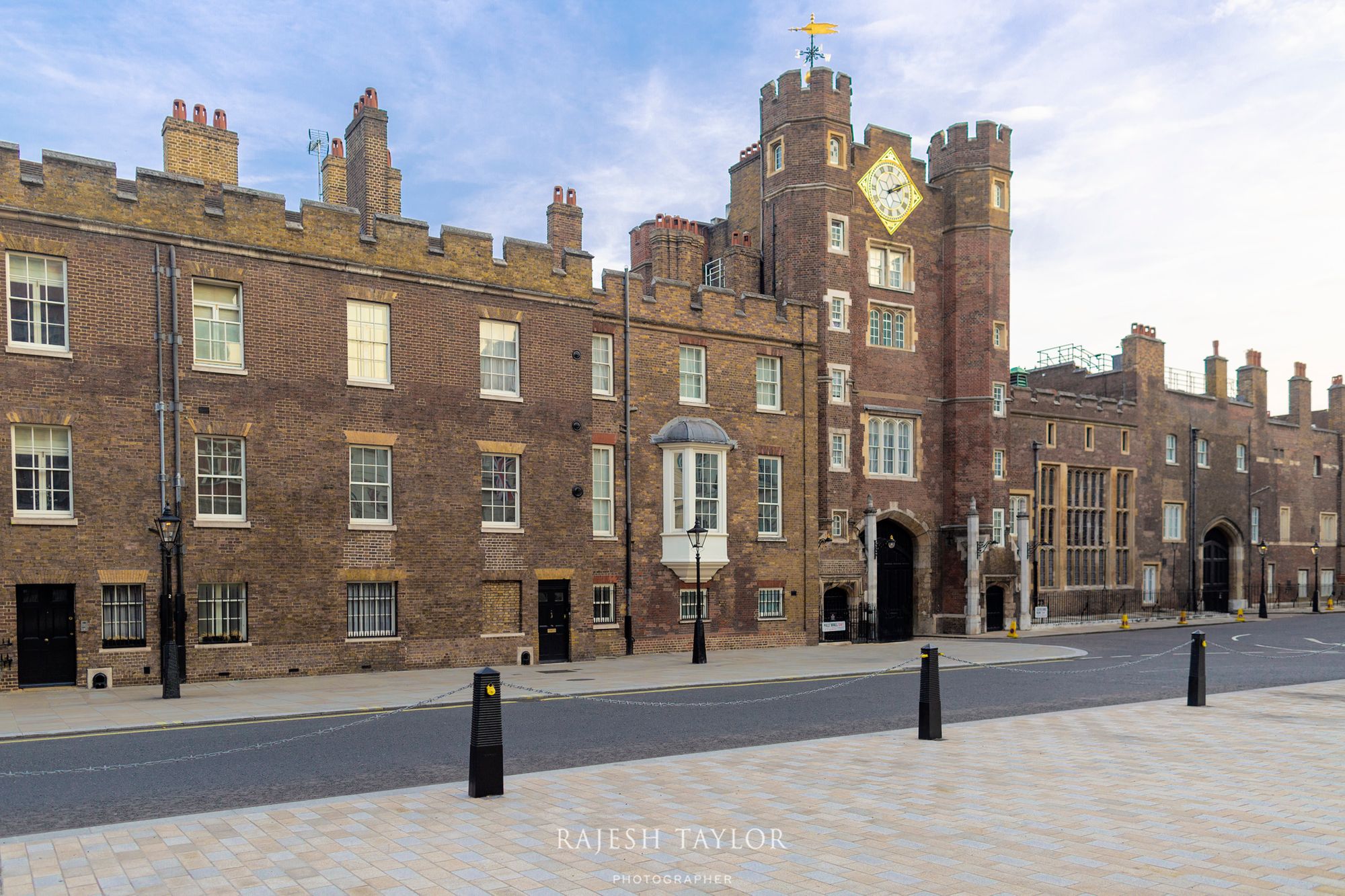 Dukes Bar
Palazzi has recreated the Vesper in his own way. He uses Berry Brothers' No. 3 London Dry Gin and Polish Vodka Potocki, to honour the real-life inspiration for Vesper Lynd – Countess Krystyna Skarbek. Nice touch.
Duke Bar's Recipe for Vesper Martini
How to Make Duke Bar's Vesper Martini?
Pallazi drops 4 dashes of Angostura Bitters into a prepared frozen martini glass. Recall Bond tells the waiter to shake the cocktail 'very well until ice cold'.
Then tops the glass up with 3 measures of No. 3 London Dry Gin, one measure of Potocki Vodka and half a measure of Sacred Amber Vermouth. He uses the Sacred (named after the distillery) Vermouth as it's made in England, like Mr Fleming.
In the 1950's, vodka was refined from cheap brands of potatoes. This made the vodka rather oily. To disperse the oil, Fleming's Bond ordered his martinis shaken. Shaking is said to dissolve the Vermouth better.
He recommends putting the Vermouth straight back into the fridge after serving, extending its lifespan upto 3 months.
A large twist of zest from an organic Seville orange, extracting its fragrant oils. Finally, he gently swirls the orange zest around the rim and drops it into the martini glass and serves.
Vesper Martini – Shaken or Stirred?
A shaken martini is considered unconventional, unless it is a Vesper.
Shaking rather than stirring changes two properties. The fast, rapid movement in the shaker melts more of the ice than a gentle stir diluting the drink.
It appears cloudy rather than clear caused by the small fragments of ice. It also makes the drink colder. However, in the films, Bond's martini's never appear cloudy.
One theory why Bond chose a weaker drink was to keep his observational skills sharp, while at the same time appearing tipsy. Such is it's potency, Pallazi allows a maximum of only two Vespers for each customer.
Cost per Duke's Bar Vesper Martini Cocktail
• £10.18 per cocktail (Minimum of 11 servings)
• £22 per cocktail plus 12.5% service charge at Duke's Bar
Dresscode for Duke's Bar
Dress code is smart-casual. Leisurewear is not permitted and blazer jackets are encouraged.
Time your visit well. The small, intimate bar operates a no reservations policy. Duke's may be hidden, but it's reputation with the local establishment and with our American friends is legendary.
Address
Dukes London
35 St. James's Place
St. James's, London
SW1A 1NY
Hotel Reception Tel: +44 207 491 4840
Duke's Bar opens at 3pm with last orders taken at 9:15pm.