James Bond
No Time to Die Clothing Attire
The Bond franchise remained faithful with author Ian Fleming's fine taste in gentleman's attire. Sourcing many pieces from Jermyn Street, London.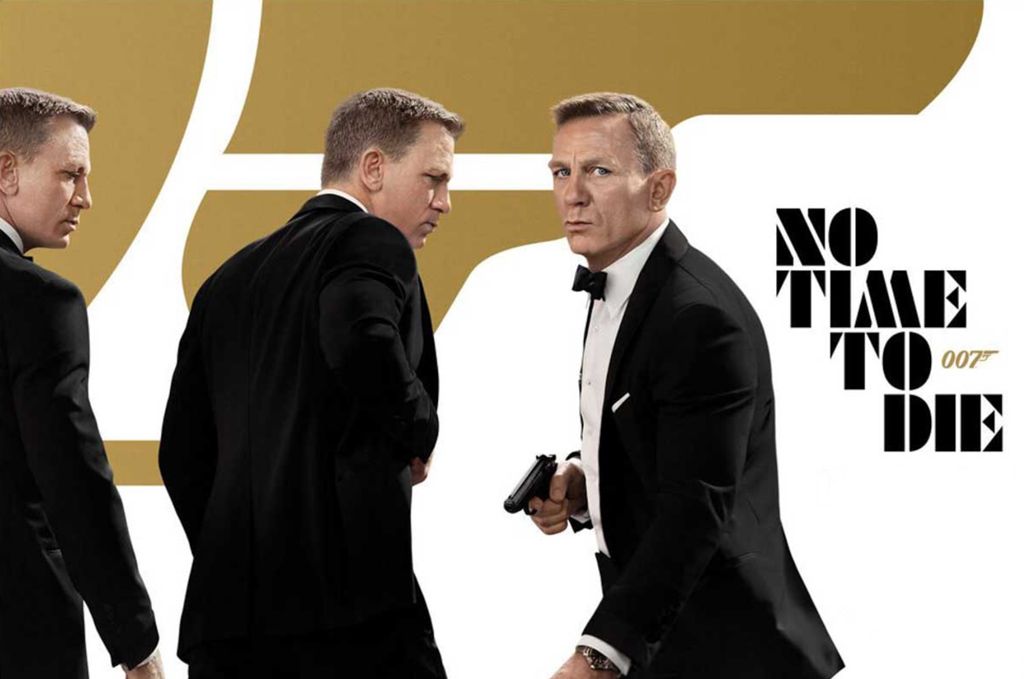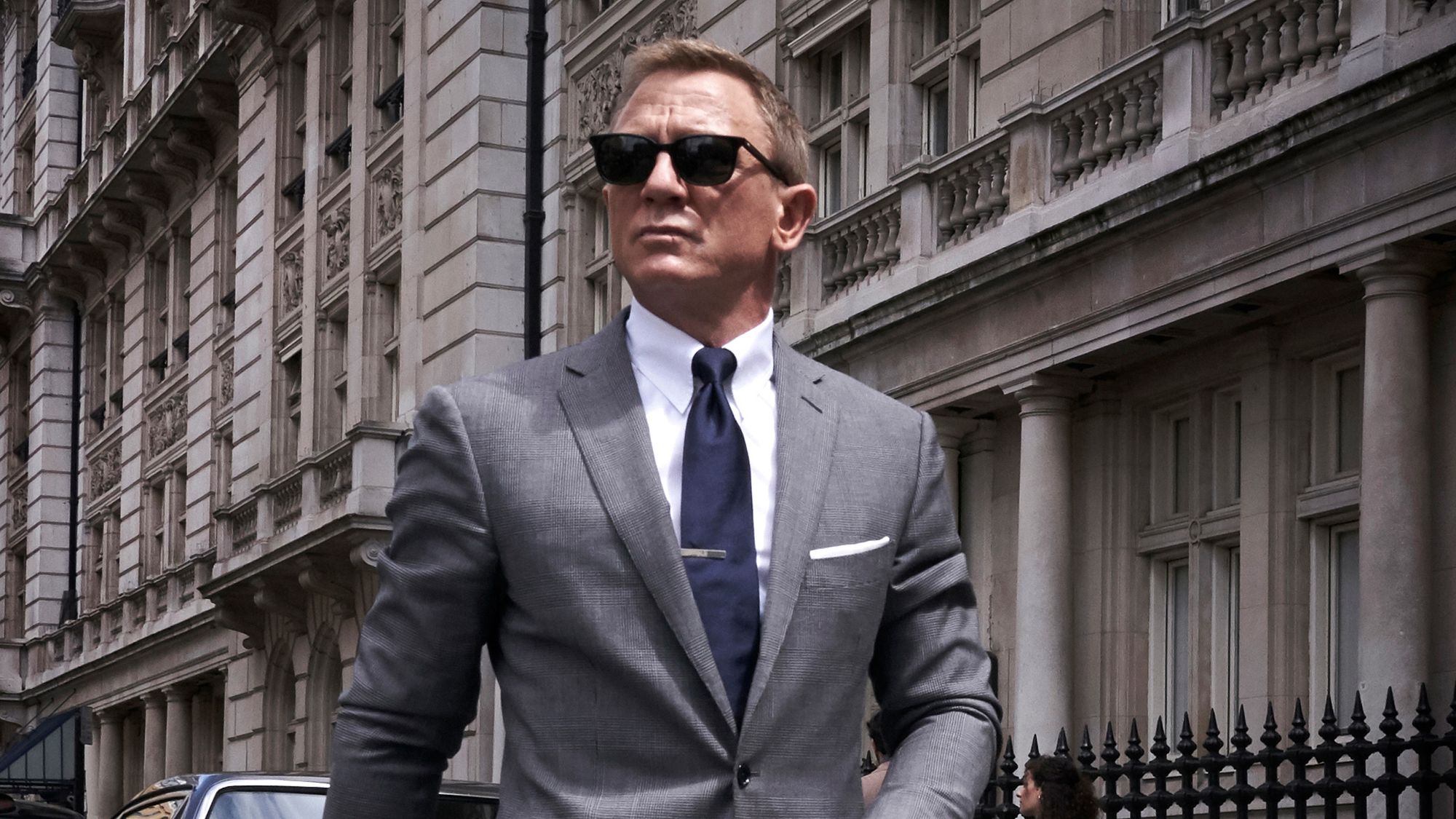 Daniel Craig's final appearance as the suave English spy. The Bond production team, to their credit, remained faithful with author Ian Fleming's fine taste in gentleman's attire. Sourcing many pieces from artisan's on Jermyn Street and St James's.
(All external links are not monetised.)
Daniel Craig's Classic Grey Suit
We start with the classic grey suit, which Bond is seen wearing after parking his classic Aston Martin V8 on Whitehall Court to The Ministry of Defence building. The Royal Horseguards Hotel's front entrance is seen with the union jack flag.
For any Bond fans staying at The Corinthia you can recreate the walk to MoD in no time...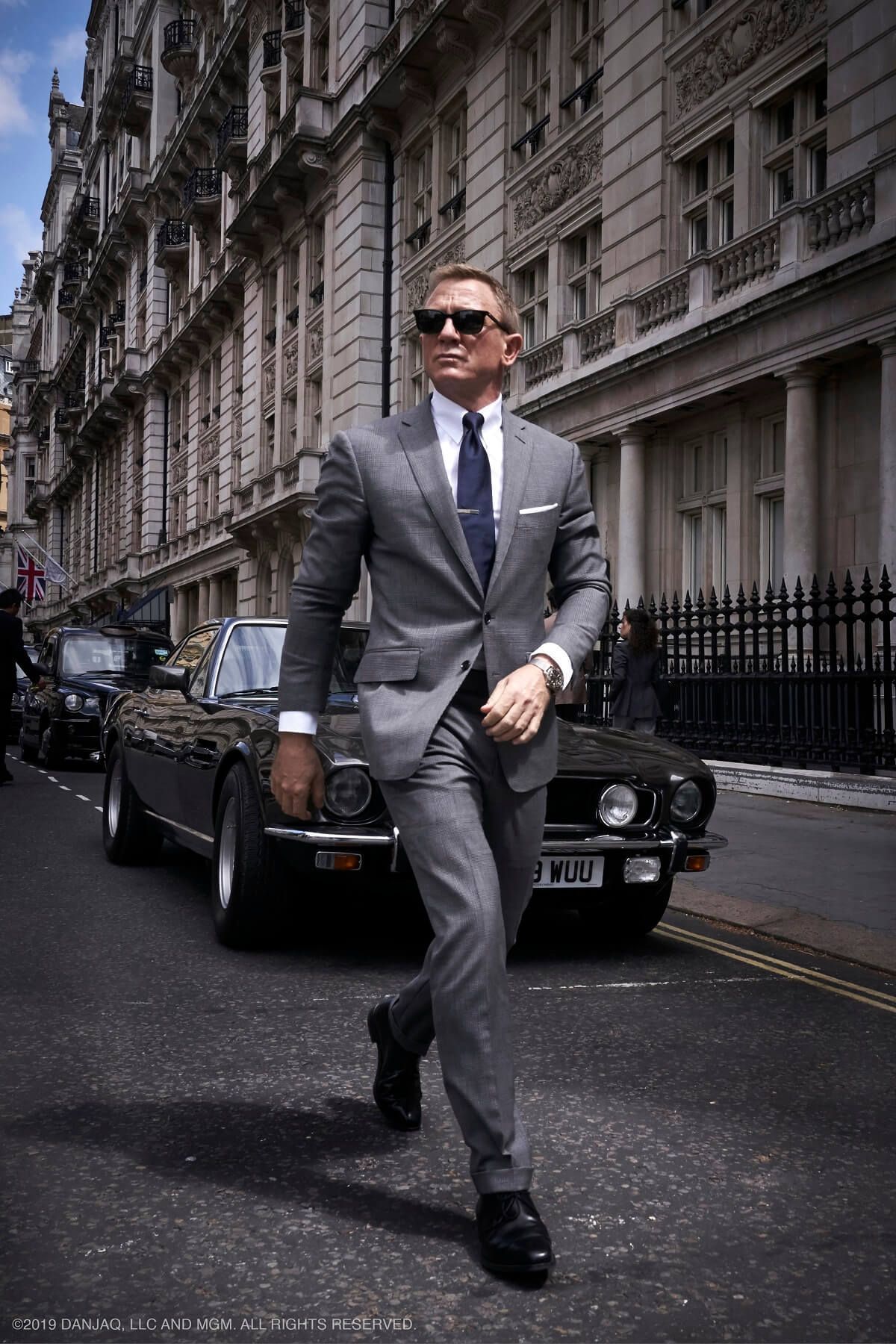 Photographers appreciate Double O's who, after investing in a made-to-measure suit, are aware enough to remove their mobiles (tracking device) from trouser pockets.
Tom Ford O' Connor Grey Prince of Wales Suit
The O'Connor suit in grey is listed on Mr Porter, though adjustments for a personal fitting should be considered. A premium mid-weight fabric, tailored on the label's signature 'O'Connor' block, it's cut slim and has a neat single-breasted front with horn buttons.
Tom Ford White Shirt
Tom Ford make custom white shirts with cocktail cuffs, which many suspect were specifically made to compliment Craig's grey suit. They stock a slim-fit pinned collar double-cuff made with cotton poplin which is the closest ready made shirt to Craig's.
White Handkerchief
The official artisan is unknown. Though I recommend Turnbull & Asser's white cotton handkerchief. Sean Connery, and indeed four of the six actors who have played 007 had their shirts made-to-measure from the famed bespoke Shirtmaker on Jermyn Street.
Benson & Clegg Plain Slim Rhodium Tie Slide
The James Tie Slide is sold by Piccadilly Arcade's Benson & Clegg. Quintessential English bespoke cutters to high society, orginally located on Bury Street up until 1976.

In 1992 the company was granted their second Royal Warrant, to HRH The Prince Of Wales for the supply of buttons, badges and military neckwear.
Omega Seamaster 300m Watch
The Omega Seamaster 007 titanium edition is available from Ernest Jones with the mesh bracelet.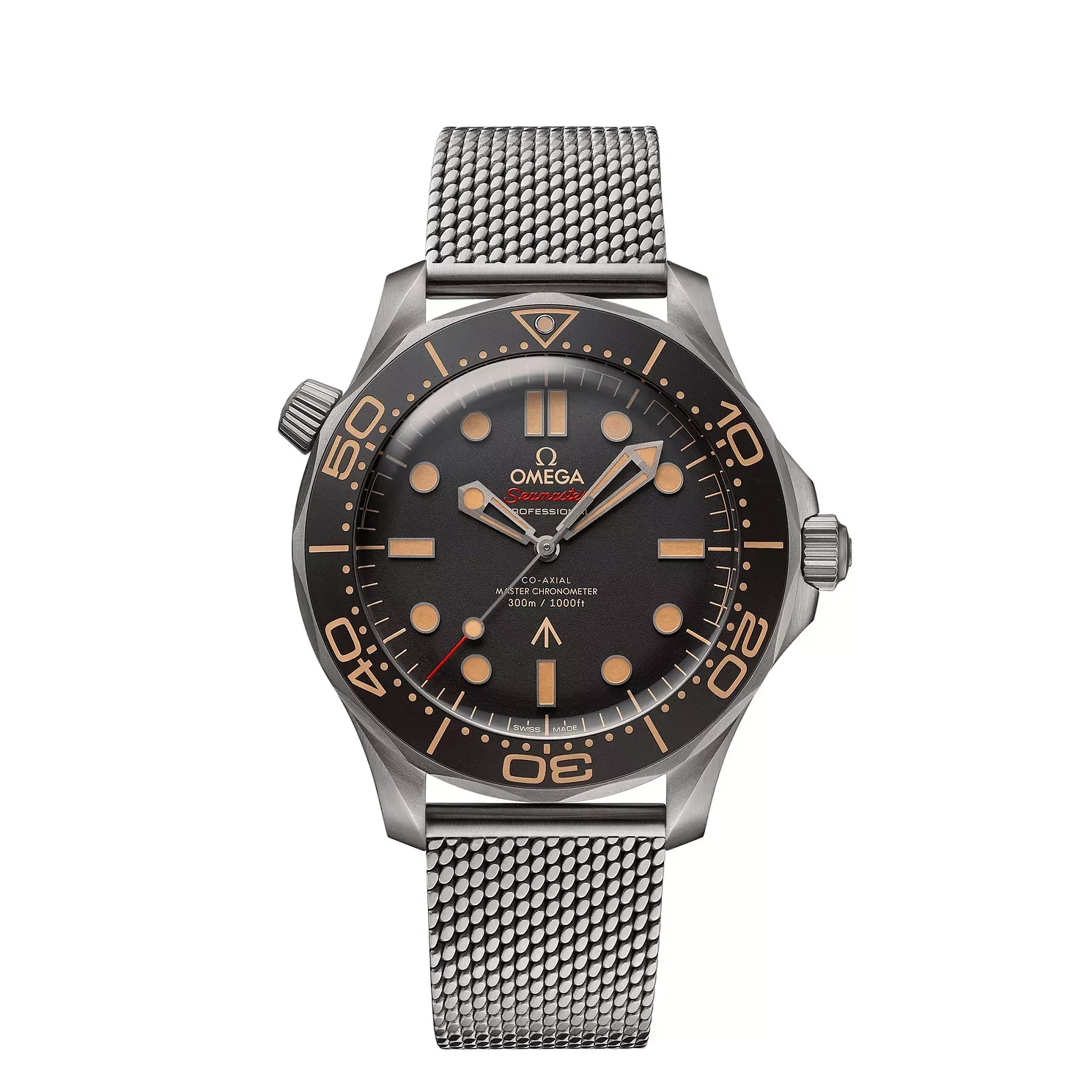 Crockett & Jones Highbury Shoes
A firm favourite of Craigs. He has worn no less than four styles by Northampton shoemaker Crockett & Jones, who have two small shops on Jermyn Street.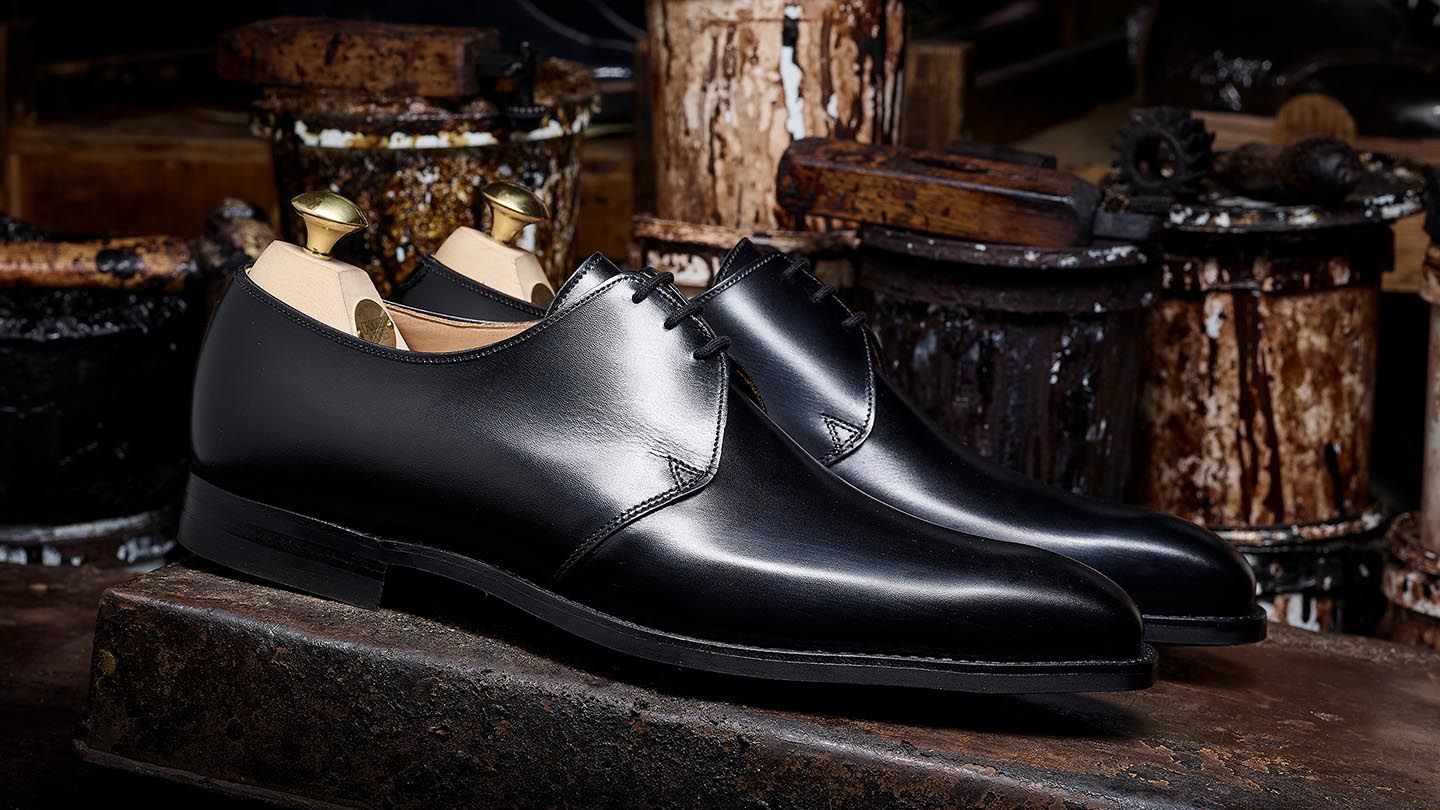 The Highbury is a plain fronted three eyelet derby shoe made from the fine black calf leather and a Dainite rubber sole. Perfect for the old streets of London.
Barton Perreira Sunglasses
The Barton Perreira limited edition shades are handmade in Japan from zylonite acetate.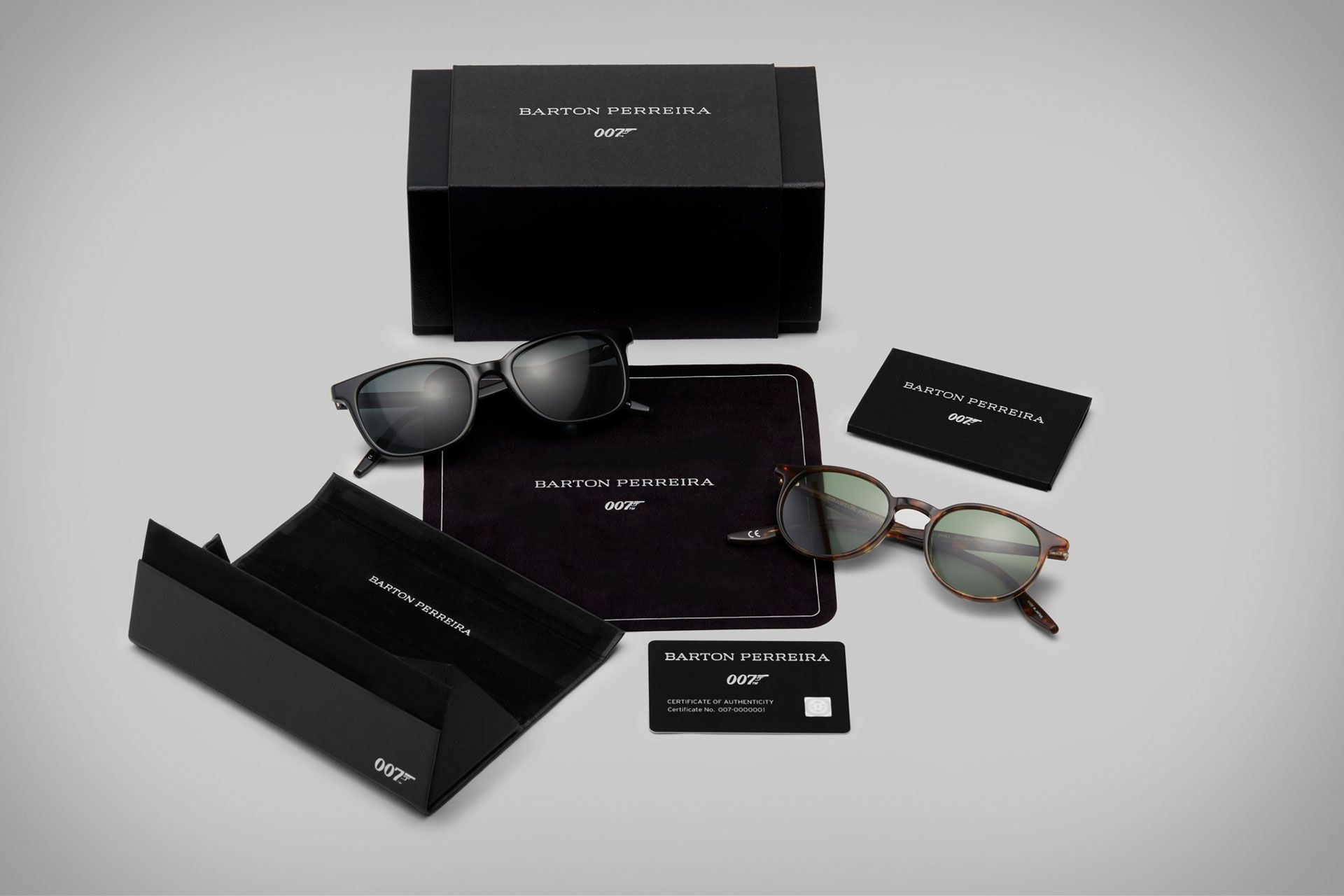 The signature lightweight feel of the sunglasses is due to the resin-based polymer plastic used. Zylonite is tumbled for several days before being hand polished twice to create a seamlessly smooth surface.
---
Daniel Craig's Black Tuxedo Suit
The Tuxedo got its name from American club. Craig's No Time to Die Tuxedo outfit.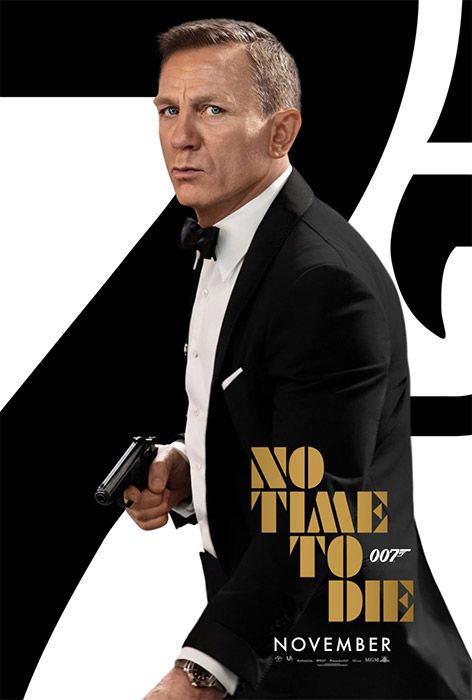 Tom Ford's Tuxedo
Craig's midnight blue Shelton satin tuxedo and trouser combination was featured in No Time to Die's 3rd promotional release.
Turnbull & Asser White Dress Shirt and Black Bow Tie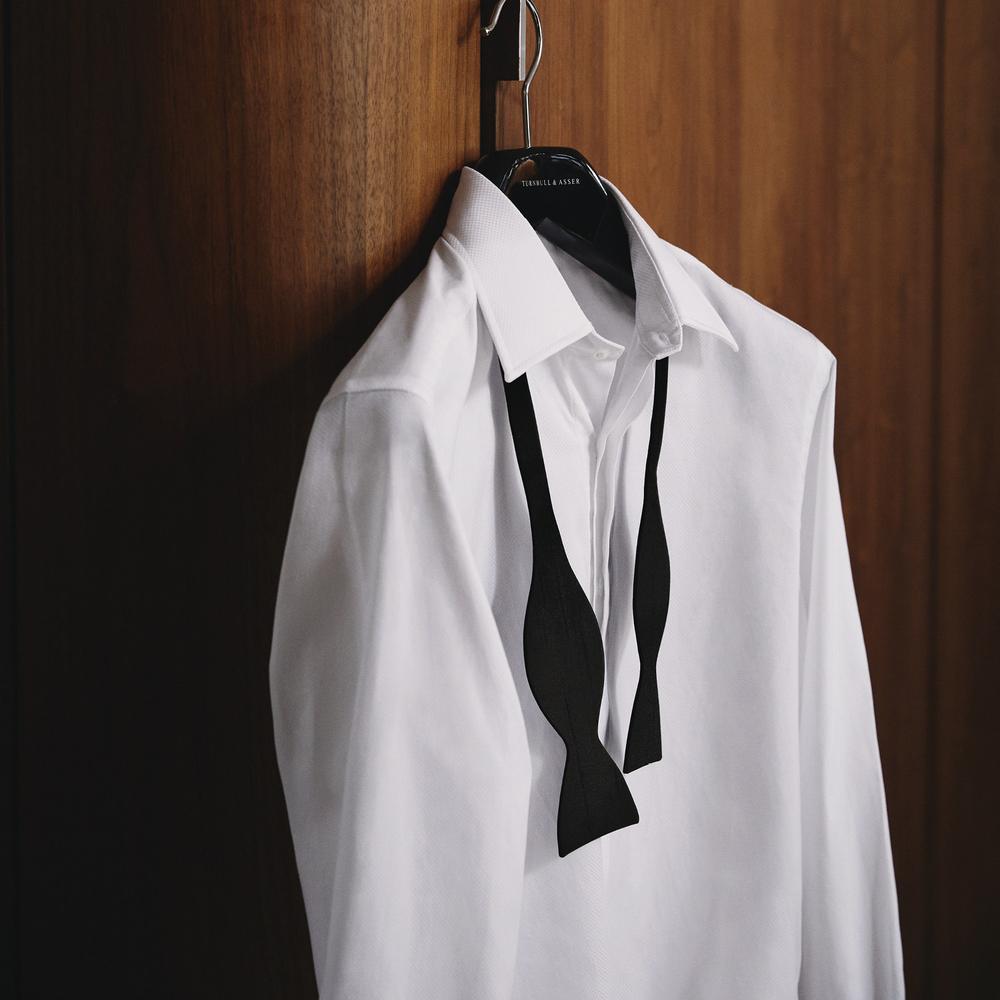 Craig wore Turnbull and Asser's black bow tie (as well as his white dress shirt) in Casino Royale. The silk bow ties fit neck sizes between 14.5 and 18.5.‌
Turnbull & Asser Handkerchief
Turnbull & Asser's white cotton handkerchief once again will come in – handy.
Omega Seamaster 300m Watch
Bond: "Does it do anything?"
Q: "It tells the time."
The Omega timepiece again.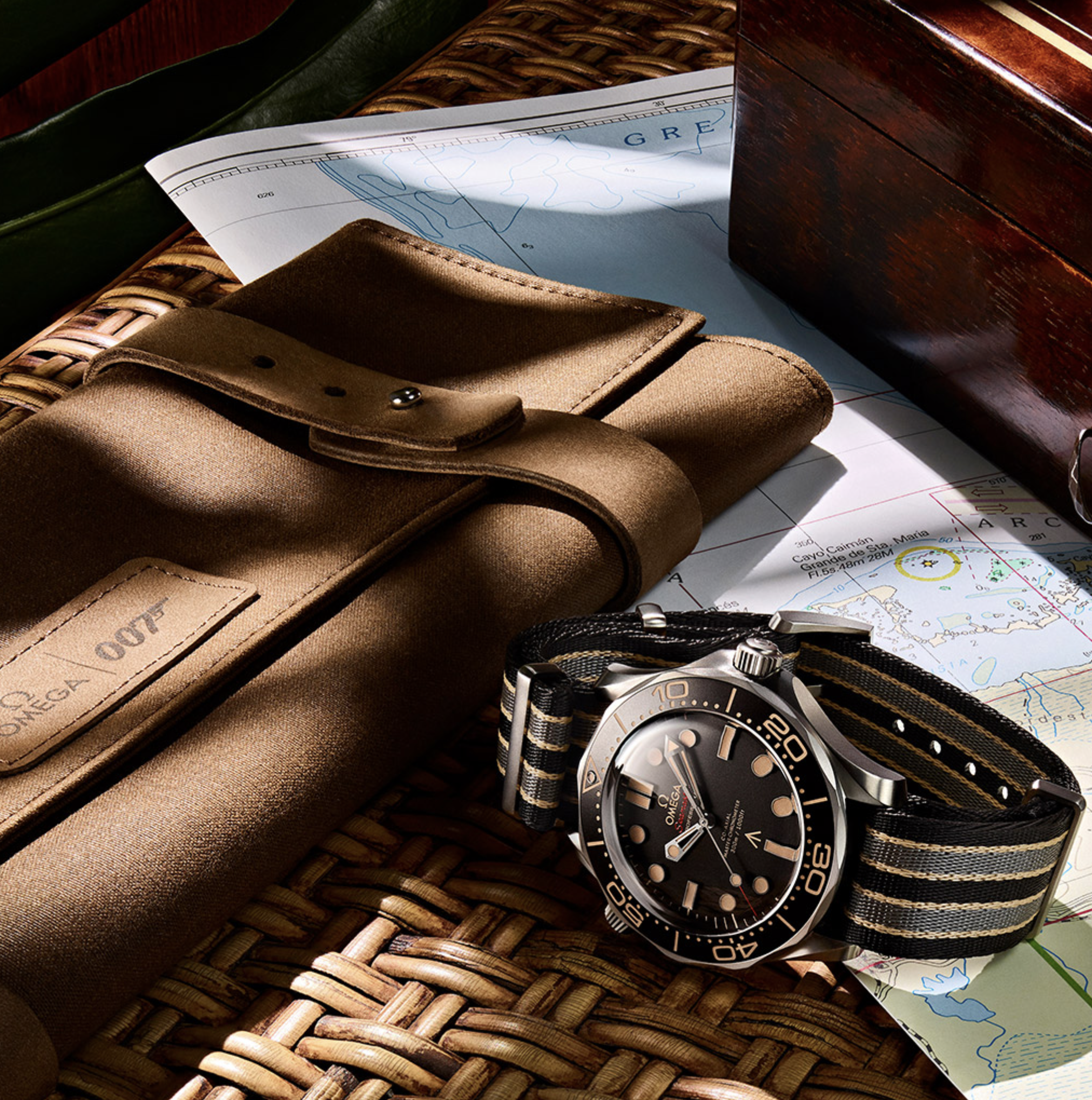 It follows the exact format for genuine military-issue timepieces, the caseback is engraved with a series of numbers including 62, referring to the year of the very first 007 film, Dr No.
Bennett & Winch Holdal
The olive holdal is for those weekday getaway business trips. The understated look masks a unique 2-piece design. If you're investing in a made-to-measure suit, you'll want it protected.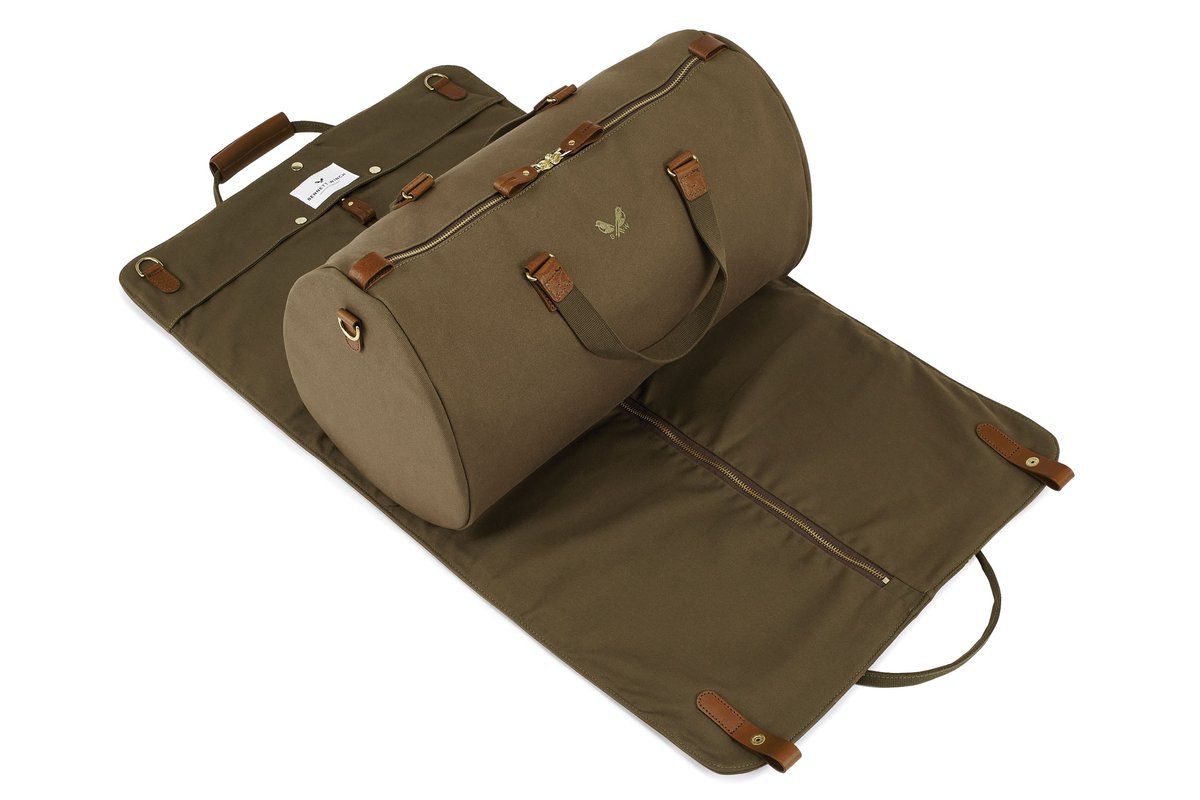 It avoids hard, tight folds by allowing a jacket and trouser to be wrapped around the cylindrical bag, which is then secured with magnets and straps.
The olive holdal was sourced by the Bond's wardrobe team who spent several days window shopping around Mayfair and St. James's. Their boutique is on 73 Duke St, a short walk from author Ian Fleming's former home at 27 Green St.
Coincidentally, the Beatles lived further down at number 57. The only time all four would share a London address together. McCartney would move in with the Asher's after just a few months.
Crockett & Jones Black Shoes
The Highbury in black calf leather from Crockett & Jones again.
I personally recommend shoe trees for these small puppy investments. They absorb moisture gradually, drying them from the inside and reduces creasing of the vamp.
---
Daniel Craig's Caribbean Casual Outfit
Across the road from Bennett Winch on Duke Street in Mayfair is Barbour. The Bond production's wardrobe team sourced Craig's casual jacket for the scene in Cuba when he meets Paloma who is the bar drinking a bottled cherry soda.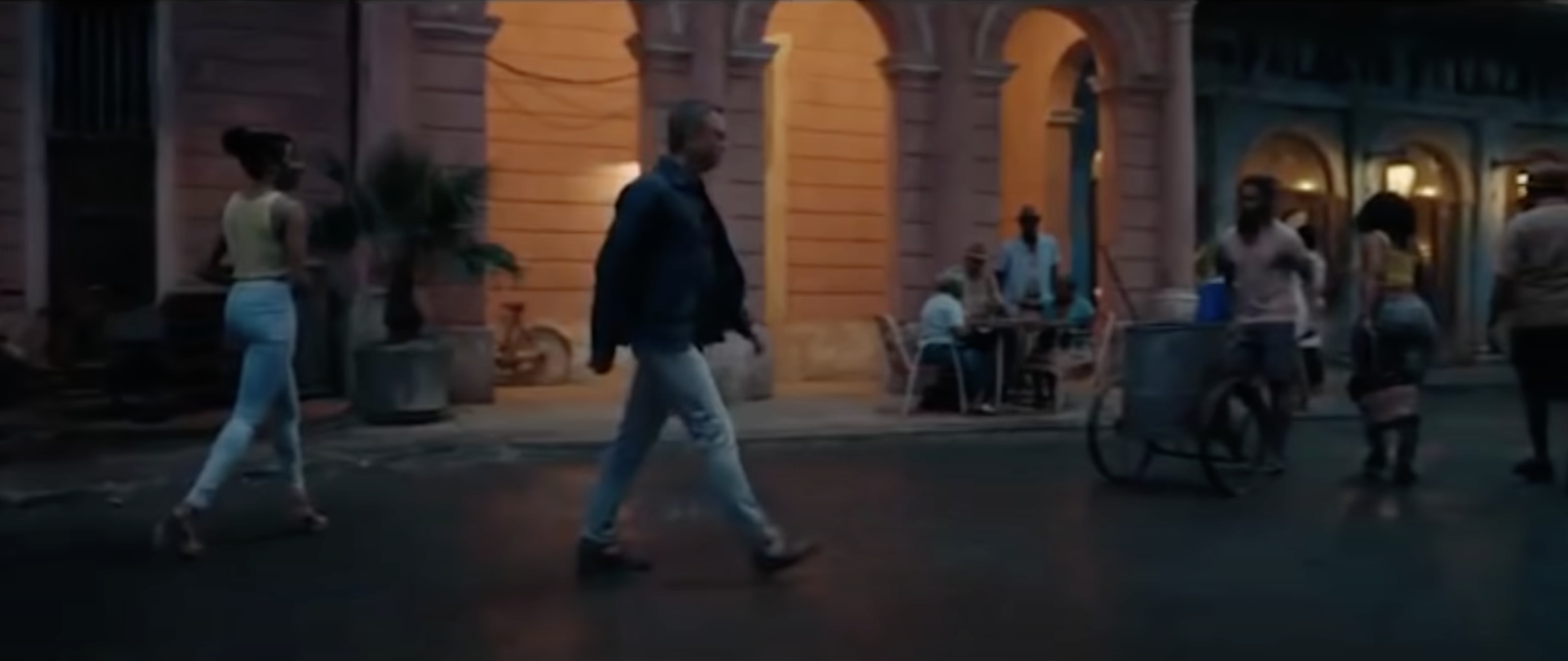 The x - engineered Graham Casual Barbour jacket is no longer produced.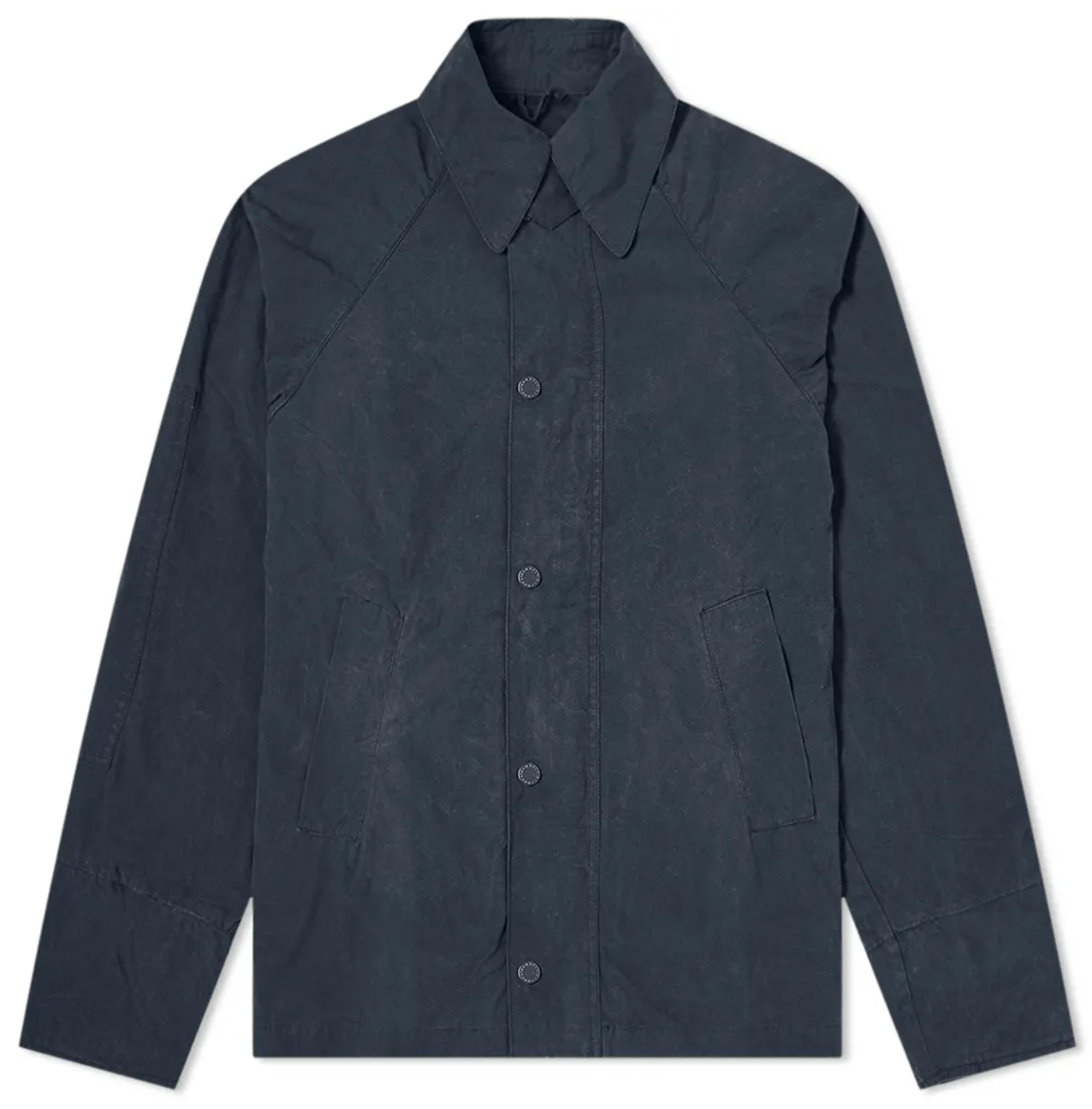 Barbour are known in England for quilted waxed jackets. Their Herron waterproof in navy is the most similar casual jacket I found in both colour and fit.
Daniel Craig's Red Carpet Outfit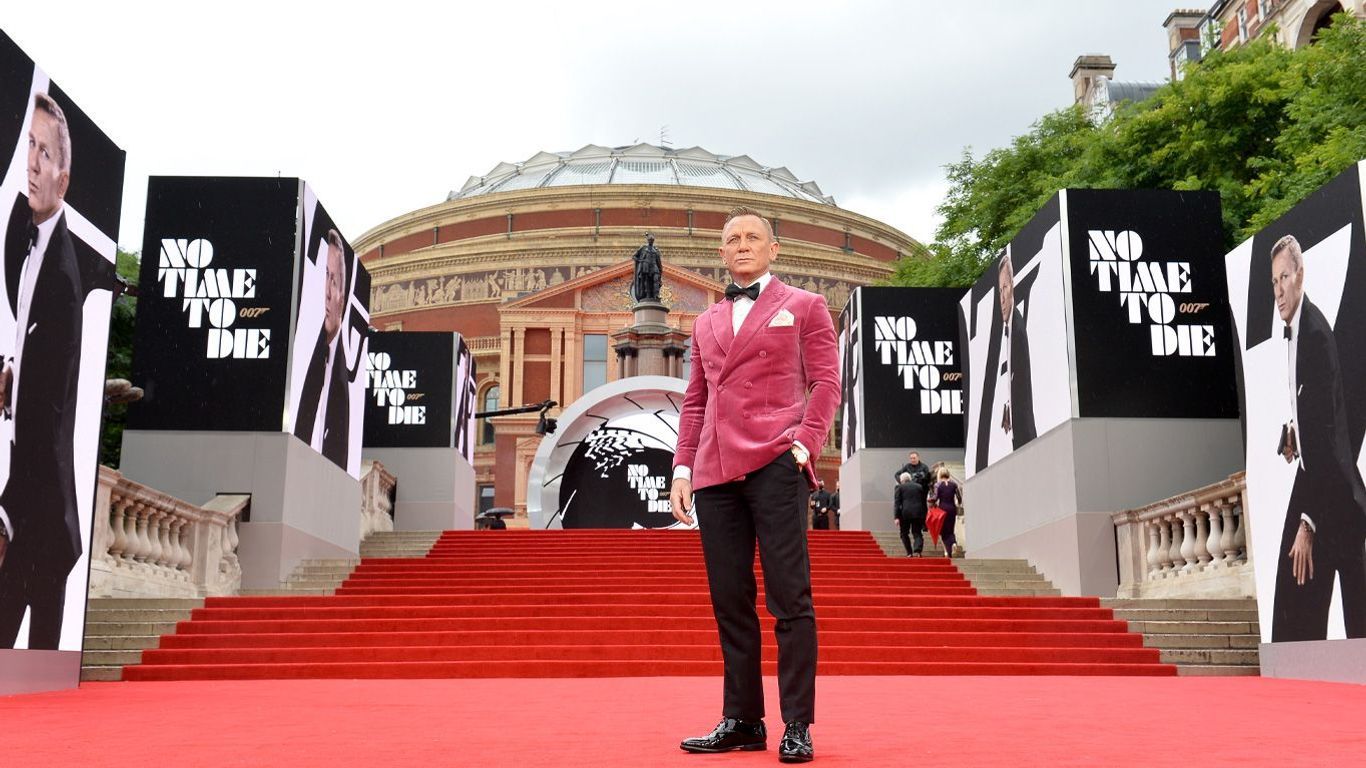 Mason & Sons Pink Shawl Collar Velvet Jacket
The shawl lapel jacket is a homage to Sean Connery's final scene as James Bond in 1971's Diamonds Are Forever. With slanted flap pockets, a single closing button and four on the cuffs.

It can be dressed up and worn at black-tie events but also, due to the fact that it does not have silk grosgrain facings, it can be worn at informal cocktail parties.
Budd Shirtmakers White Dress Shirt
The Marcella double cuff dress shirt by Budd was chosen for Craig's world premier outfit. The body of the shirt is made from fine Zephyr cotton, whilst the front, collar and cuffs are in Marcella pique. Budd say this allows the shirt to retain its formal look, while keeping you cool and comfortable.
A choice between mother of pearl buttons or dress studs, a detail exclusive to Budd Shirtmakers. The Marcella is available in 15-17.5 neck sizes and is currently priced at £235.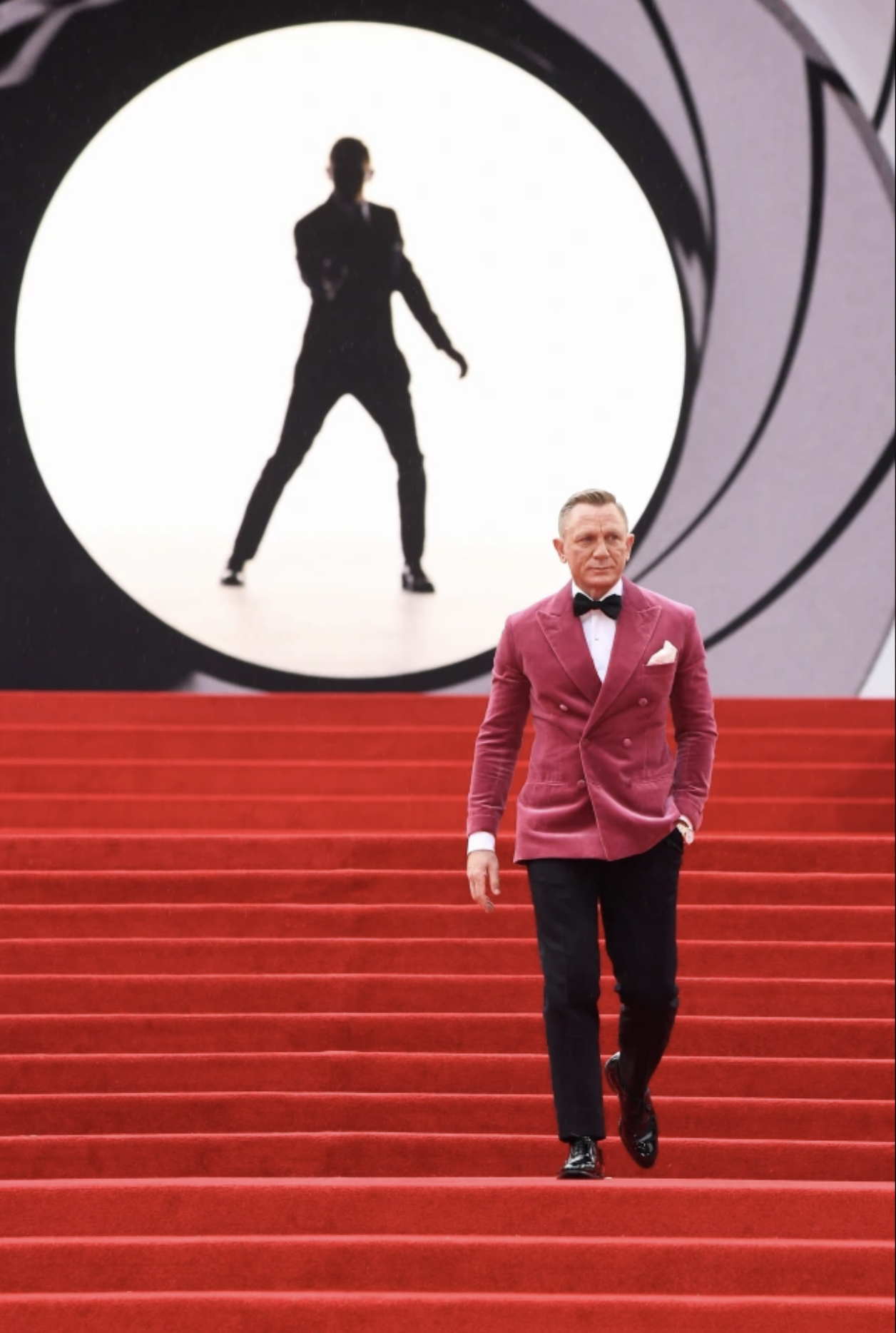 Budd Barathea Black Silk Bow Tie
To compliment the dress shirt a silk 2.5" thistle black bow tie. The bow is cut from a fine barathea silk that creates a subtle matt lustre, which pair with well with Budd's barathea cummerbunds. They cater neck sizes in 15- 19 and is currently retails for £70 less than Turnbull & Assers black silk bow tie, worn in Casino Royale at £55.
Budd Sunburst Cloisonne Dress Shirt Studs
Handmade by English silversmiths, these solid silver studs are distinguished by white enamel cloisonne discs - a technique made famous by Faberge on Imperial Russian eggs. They are reminiscent of 1920s Art Deco.

The set of 4 silver sunburst studs is currently £375 from Budd Shirtmakers.
Budd Silk Pocket Square in Ivory
Budd's ivory silk pocket square is a good seller. Made from finest hand rolled silk and works in every outfit.
---
To receive a weekly roundup of new posts subscribe here. Any donations go towards funding research, reporting, independant video servers and growing the site. Thank you, Rajesh.
Bitcoin Wallet: 3Dzp87Gz7EhtQpHSYCBTSMN81GMeCQgAtm
Leave a Paypal Tip